John Stamos Makes It Clear Where He Stands On Potential Live-Action MCU Role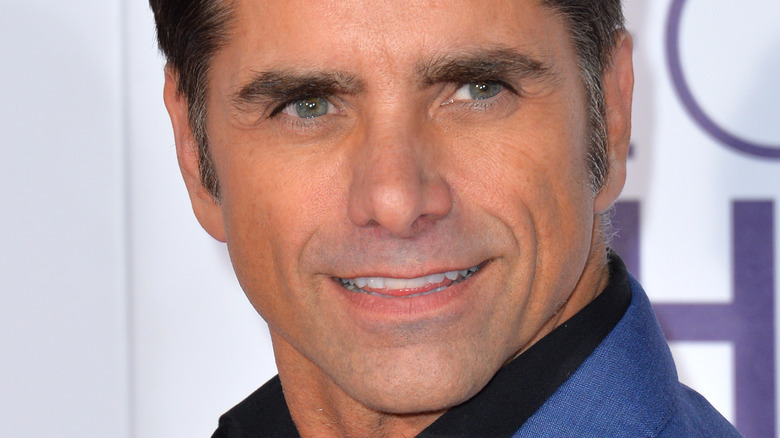 Jaguar PS/Shutterstock
The Marvel Cinematic Universe kicked off in 2008 with "Iron Man." Since then, the franchise has grossed over $27 billion (per The Numbers) and shows no signs of stopping with its slate of upcoming superhero shows and movies that will get even casual fans of the Marvel Cinematic Universe pumped. As the franchise has expanded, Marvel Studios President Kevin Feige has gone to great lengths to fill the shoes of the MCU's greatest heroes and villains.
Dozens of stars from various decades and age groups have made their way into the MCU over the years. While fresh talent like "Spider-Man" star Tom Holland is leading the franchise, veteran Oscar-winning actors like Michael Douglas and Robert Redford have popped up in supporting roles over the years. Many have joined the Marvel hype train while others, like Oscar-winner Joaquin Phoenix, have been courted for roles but ultimately refused to jump on board, according to Little White Lies.
While some might reject Marvel, others are more than willing to suit up for the franchise. Take "Full House" star John Stamos for instance, who has been acting since the early 1980s. A staple of the small screen, Stamos' relevancy hasn't faded as his career has progressed. The California-native was seen in Netflix's "You" and currently headlines Disney+'s "Big Shot" (via IMDb). Now, the "General Hospital" actor is more than ready to join the MCU after voicing an already iconic Marvel hero.
John Stamos wants to join the MCU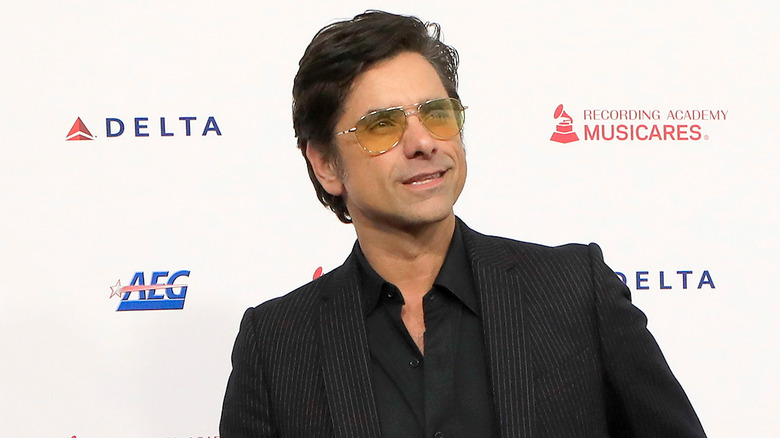 Kathy Hutchins/Shutterstock
Marvel fans might not realize that John Stamos is currently voicing Iron Man on "Spidey and His Amazing Friends" (per IMDb). The Disney Junior series focuses on Peter Parker and his friends as they navigate the Marvel universe and face classic "Spider-Man" villains. Episodes will occasionally feature more experienced Marvel heroes, such as Stamos' Iron Man.
In an interview with Collider, Stamos was asked if he would be willing to jump from animation to live-action. "I would do it in two seconds," the actor told the outlet. It's not uncommon for Marvel's television stars to switch to the big screen. James D'Arcy, who portrayed Edwin Jarvis in "Agent Carter" returned for a cameo in "Avengers: Endgame." Stamos' show, however, isn't a part of the MCU. Still, Stamos is interested in joining Marvel's live-action universe. "'Okay. Maybe it's time for me to do a full feature film for you guys. I haven't been offered anything," he said.
In the eyes of some fans, Stamos is already a part of the MCU. Wanda Maximoff is played by Elizabeth Olsen, younger sister to twins Mary-Kate and Ashley, who co-starred with Stamos on "Full House" as Michelle Tanner. A popular theory, as explained by Esquire, suggests that Tanner was taken by HYDRA as a youth, and rewired to believe she is a Sokovian girl named Wanda. For now, that theory is the only consolation for Stamos fans who want the actor in the MCU.