Jay Pharoah To Star Opposite Katt Williams In #Twominutesoffame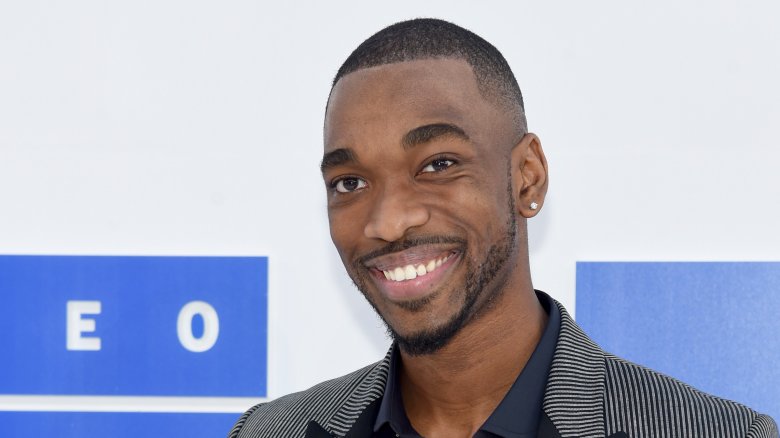 Getty Images
From YouTube to Saturday Night Live and the Hollywood wilds beyond, comedian Jay Pharoah is continuing on his quest to become "white famous" by snaring a lead role in the upcoming comedy movie #twominutesoffame. 
The movie will, in part, mirror Pharoah's own rise to the spotlight, following a comedian whose viral celebrity impressions give him a foot in the door of show business. 
Katt Williams will also star in the movie as a celebrity comedian past his prime who has been the subject of Pharoah's character's most well-known impressions—not that he's at all happy about it. Rather than help out his potential protégé upon his arrival in Hollywood, Williams' character seeks vengeance against the young upstart whom he sees as piggybacking on his fame.
In addition to Pharoah and Williams, #twominutesoffame will also star Keke Palmer, who had a breakout role as a child in 2006's Akeelah and the Bee, and has also appeared in Scream Queens, Scream: The TV Series, and Masters of Sex. Palmer will appear as the love interest of Pharoah's character.
Pharoah made waves in the beginning of his career with his stable of celebrity impressions, with the most viral being his impression of Barack Obama. Pharoah put many of his impressions to use during his stay on Saturday Night Live. 
The script for #twominutesoffame was written by Yamara Taylor and Devon Shepard, who previously wrote for The Boondocks and Black-ish and MADtv and Weeds, respectively. It is being directed by Leslie Small, who has previously filmed a number of stand-up comedy specials and documentaries for a variety of performers, including a series of high-profile, theatrically-released specials from Kevin Hart.
Pharoah currently stars in the Showtime half-hour series White Famous, currently airing its first season, and will also appear in 2018 in Steven Soderbergh's Unsane, a movie shot on an iPhone that the actor has previously compared to Jordan Peele's Get Out.
Williams has most recently appeared in the features Scary Movie 5, American Bad Boy, and the upcoming Father Figures.
The movie is being produced by Lionsgate and CodeBlack Entertainment to appear on the Laugh Out Loud streaming service, run by Lionsgate, which launched in August. The film will also feature other content producers associated with the site, including rapper/comedian/TRL host DC Young Fly and comedian Jess Hilarious.
There is currently no information on a potential release date, or if the movie will appear outside of the service in any form. We'll let you know as we learn more.