How Emmy Nominee Tom Pelphrey Really Felt About Returning To Ozark For Season 4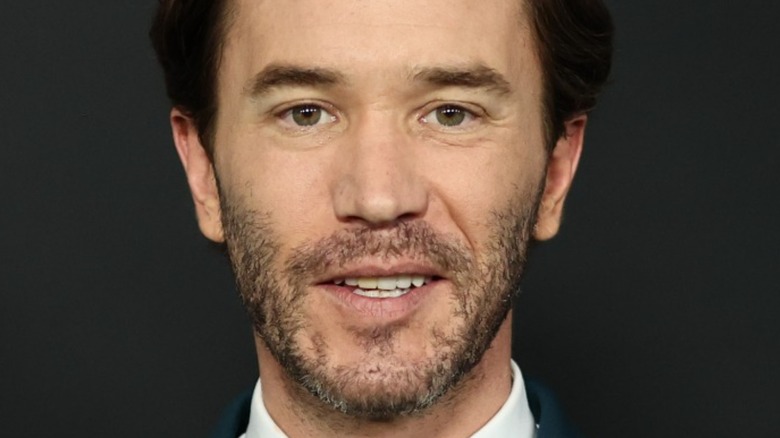 Mike Coppola/Getty Images
If you ask "Ozark" actor Tom Pelphrey about his return to the popular Netflix show — a la flashbacks — for its fourth and final season, he'd tell you it was something he never saw coming. And the exact same can be said about his very first Emmy nomination, which Pelphrey didn't even know could be awarded to part-timers when he took on the job. 
"I didn't know exactly how the guest star thing went," explained the 40-year-old New Jersey native in an August 2022 interview with Variety. In fact, during the Emmy nom presentation, Pelphrey said he was only tuning in to support his girlfriend Kaley Cuoco, who landed a Lead Actress in a Comedy Series nod for her work in HBO Max's "The Flight Attendant." 
"We were celebrating that and then my phone rang, and it was my team," Pelphrey said. "I thought, 'Oh, man. I wonder if something bad has happened.' They were like, 'Hey, you were nominated for an Emmy!' It was a really pleasant surprise." But for the former soap star, the true surprise came much earlier when he first found out that he was getting a second shot at playing Ben Davis in "Ozark."
Pelphrey was so shocked and happy about playing Ben again that it was difficult to shoot scenes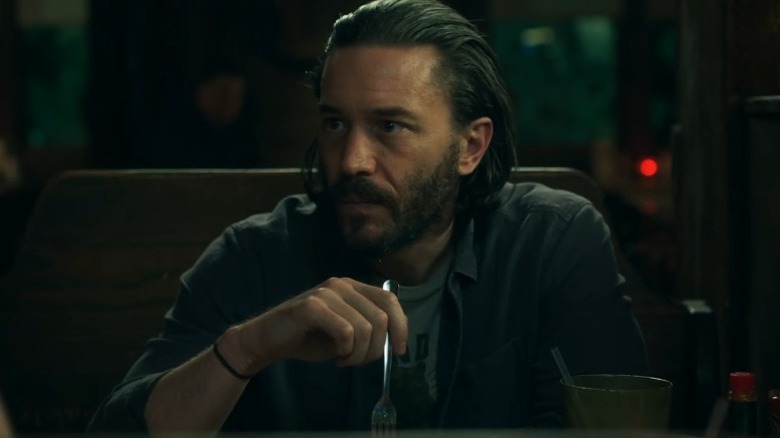 Netflix
According to the former "Guiding Light" and "As the World Turns" actor, it was such an awesome shock to be asked back for "Ozark" Season 4 that Tom Pelphrey literally couldn't keep a straight face while shooting his flashback scenes. He was that ecstatic to come back.
"I was just so excited," he told Variety. "That job was just so special. I loved every second of it, and I love all the people involved so to get to go down and play with those guys again for a few days, I was pumped. Oddly enough, it was almost difficult to shoot the scenes that we have to shoot because I, Tom as the actor, was just so excited and happy to be there. Then it's like, 'Oh, we've gotta go back into that arc.' I really had to sit there by myself for a minute and get my head straight, because I was just so happy to be there."
Back in May 2022, Pelphrey spoke to Looper about the juxtaposition between his giddiness to return and the feelings that his character Ben was supposed to be dealing with in his scenes. "It was so hard, because getting to go back to Atlanta and being on that set and seeing Jason, Laura, and all the crew, I was so happy," he said, describing his time on the show as one of the highlights of his career. "That job was, and probably always will be in some way, the most special time for me and I'm so grateful for it," Pelphrey added. "I can talk about it forever."