George R.R. Martin Compares This House Of The Dragon Scene To An Infamous Game Of Thrones Moment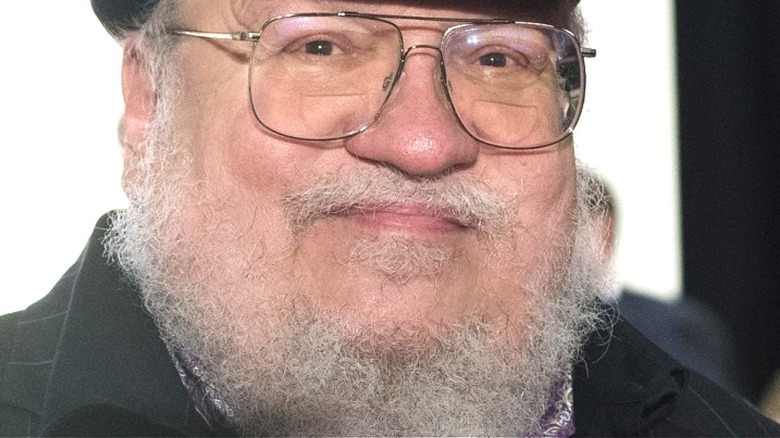 Debra L Rothenberg/Getty Images
"House of Dragon" is just around the corner, marking the long-awaited return of the "Game of Thrones" franchise to HBO. The upcoming prequel series takes place 200 years before the events depicted on "Game of Thrones," and most of the action centers around the Targaryen clan.
Ever since "House of the Dragon" was announced, fans have been lapping up every piece of information about the show that they can find. We already know that the story will chronicle the Targaryen civil war, and George R.R. Martin's "Fire & Blood" novel has informed much of the narrative (per Winter is Coming). There will also be an unbelievable amount of dragons, which is crucial for a series of this ilk.
Furthermore, the show's creators have explained that "House of the Dragon" is thematically different from "Game of Thrones," claiming that the story is about the incompetency of the patriarchy. However, the prequel saga will be reminiscent of its parent series in other ways, as explained by Martin in a recent interview. So, what can viewers expect from "House of the Dragon" when it debuts on HBO?
One House of the Dragon scene could rival the Red Wedding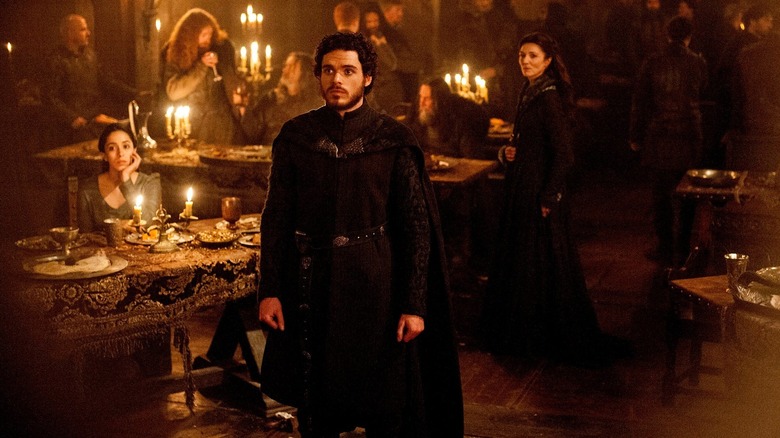 HBO
The Red Wedding sequence on "Game of Thrones" took no prisoners and will certainly go down in television history as one of the medium's most shocking moments. The scene in question saw several of the show's main characters being slaughtered in gruesome ways on what was supposed to be a day of holy matrimony. It also established the fantasy series as one of the most unpredictable shows on the small screen.
While speaking to Vanity Fair, Martin revealed that there's one scene on "House of the Dragon" that's comparable to the aforementioned massacre sequence. It involves the birth of Prince Baelon, but the author didn't divulge many details about what the scene entails. "That scene is... You don't want to use the word "enjoyable" for a scene like that, but it's incredibly powerful," he explained. "It's visceral and it'll rip your heart out and throw it on the floor. It has the kind of impact that the Red Wedding had. It's a beautifully done scene of something horrible."
It remains to be seen if the prince's birth will rival the Red Wedding in terms of shock and awe, but it's safe to assume that viewers should brace themselves for some gruesome moments on "House of the Dragon."