Andor's Diego Luna Thought He'd Have To Quit Show After One Stunt Session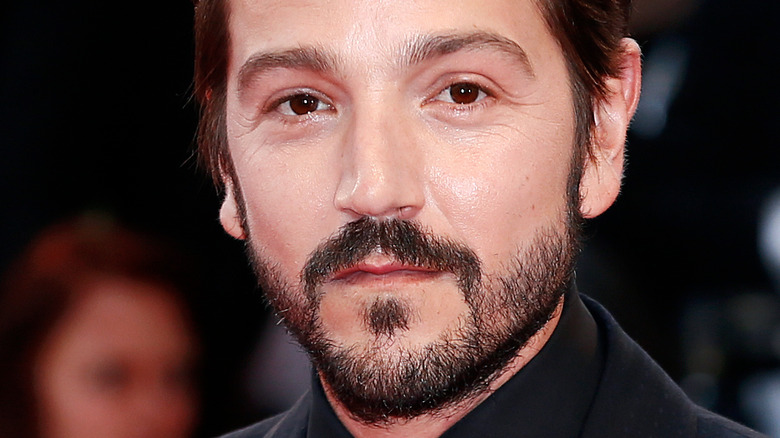 Andrea Raffin/Shutterstock
Anyone who joins a "Star Wars" project better brace themselves for some physicality and hard work. In the past, even the most talented "Star Wars" stunt coordinators have struggled to adapt to the requirements of the franchise set in a galaxy far, far away. There are rules to follow, and adhering to them has proven to be challenging for the people tasked with making the magic happen.
Complexities and rules aside, however, performing stunts and action sequences also takes its toll on one's body. That's why many performers let body doubles stand in for them whenever their characters are required to up the ante. For better or worse, though, Diego Luna isn't one of those actors... for the most part.
The 42-year-old actor, who's set to play the title character on the Disney+ series "Andor," was more than willing to risk his well-being while preparing for the series. That said, he didn't expect to last for the long haul after his first day of being put through the wringer.
Diego Luna thought about quitting Andor
Diego Luna was initially excited when he arrived at Pinewood Studios to practice stunts for "Andor." The actor was impressed with the training facilities that were at his disposal, and he pretended to be "10 years younger" as he found his groove.
Unfortunately, Luna's real age caught up with him and he felt the aches and pains all over his body after performing a few simple exercises on the first day, causing him to worry about his future commitments to the series. "Every part of my body ached and I felt that I had went into a battle — and it was just the first rehearsal," he recalled during an "Andor" press junket, at which Looper was present.
The actor went on to explain that he accepted assistance for the sequences that his body couldn't cope with, and he had a good team to collaborate with. However, fans can rest assured knowing that Luna did put in some work to ensure he was physically involved in some of the action sequences.