This Stranger Things Scene Took Years To Put Together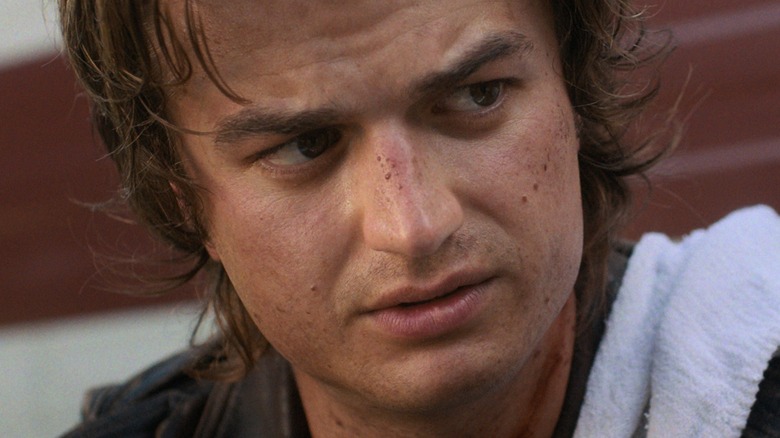 Netflix
The anything-but-underrated Netflix gem "Stranger Things" follows a group of young Dungeons & Dragons-obsessed friends dealing with unusual circumstances during the 1980s. In the show's four seasons, characters grapple with love and loss while defeating a few terrifying monsters along the way, but arguably the main draw of the series is its depiction of a loving and loyal friend group whose members are willing to make the ultimate sacrifice for each other.
That said, viewers are also pretty fond of the show's practical and visual effects. Throughout the series, fans have been frightened by violent, otherworldly creatures such as Demogorgons, Demodogs, the Mind Flayer, and Demobats. Season 4 also marked the introduction of Vecna (Jamie Campbell Bower), a powerful being who rules the Upside Down played by Jamie Campbell Bower, who developed the character's physicality based on the effects makeup. But as it turns out, it can take years to put it all together.
One scene took about two years to come to fruition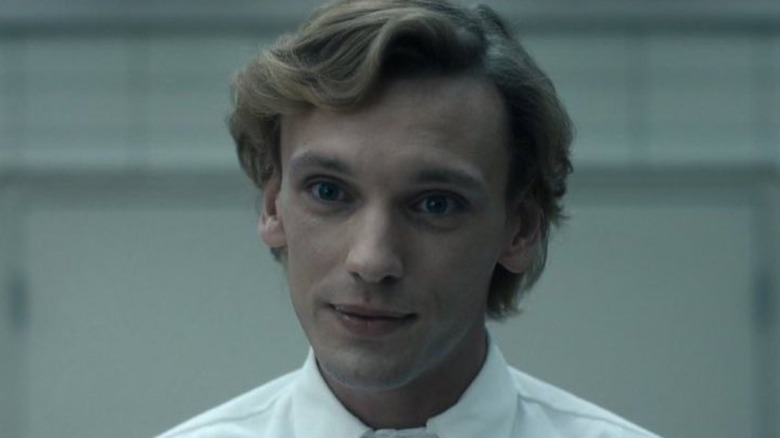 Netflix
In an interview with Collider, Rodeo FX VFX supervisor Julien Hery revealed that the shot of the Demobats flying over the Upside Down version of Hawkins and landing on the Creel House, where Vecna resides, took about two years to complete. "This shot took us almost a year and [a] half or two years of making it happen, changing the animation, and there was plenty of time, so we took like such a long time to develop that shot," shared Hery.
Hery is not the only member of the show's cast and crew who has patience for their craft. In an interview on SiriusXM's "Octane," Jamie Campbell Bower discussed the arduous process to become Vecna. "It took seven to seven and a half [hours] for the application alone, and then I'd film for probably 10 hours, and then it's an hour and a half getting out of it," said the actor.