Damon Lindelof Wants To Adapt Watchmen Because We Need More 'Dangerous Shows'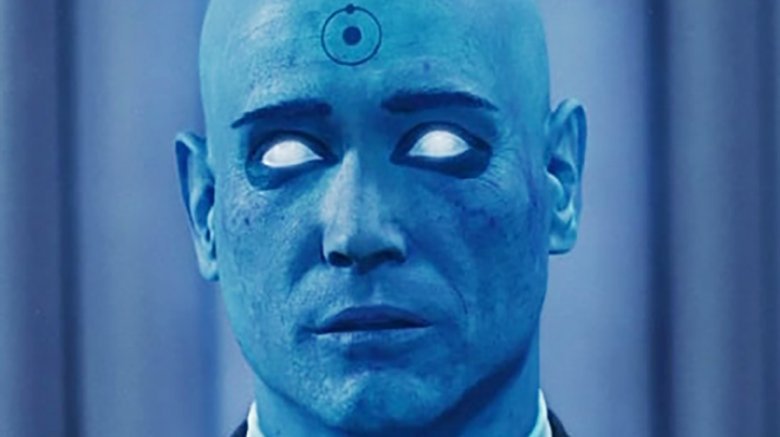 Damon Lindelof wants to use his Watchmen series to bring something new to the superhero genre. The Lost creator, who recently got a pilot order at HBO for the comic book adaptation, said in a recent interview with The Good Place creator Mike Schur at Vulture Fest LA (via Vulture) that he wants to bring a more intense show to TV.
"Watchmen, it was dangerous," Lindelof said. "And you can't be dangerous for dangerous' sake, but the reason that I'm doing this is these are dangerous times, and we need dangerous shows." Lindelof seemed very excited about the characters' timeliness, saying the comic is even more relevant now than it was when it was written in the mid-80s. Plus, the show will give him the chance to fulfill a dream of his, with the creator saying, "For a superhero junkie, I've never done a superhero movie or a superhero TV show, and now is the time." 
Lindelof was introduced to the comics when he was 12 years old, and he says that they "crackled with electricity." "It dealt with the psychological realism in the superhero genre that I had fallen in love with ... When we were growing up in the 80s, our generation, we all tell these stories of 'Oh, I saw Poltergeist; I saw Jaws; I saw Porky's, I saw things on HBO that were too inappropriate for me.' And one way of looking at it is that scarred us and it was completely and totally bad for us, but we talk about it in this very romantic way, that we were sort of looking above our pay grade, in terms of the material."
Lindelof also said that he wants to help redefine what people think of superheroes, saying, "What we think about superheroes is wrong. I love the Marvel movies and we saw Justice League this morning and I'm all for Wonder Woman and Batman and I grew up on these characters, but we should not trust people who put on masks and say that they are looking out for us. If you hide your face, you are up to no good."