CSI Fans Still Can't Get Over These Disappointing Character Disappearances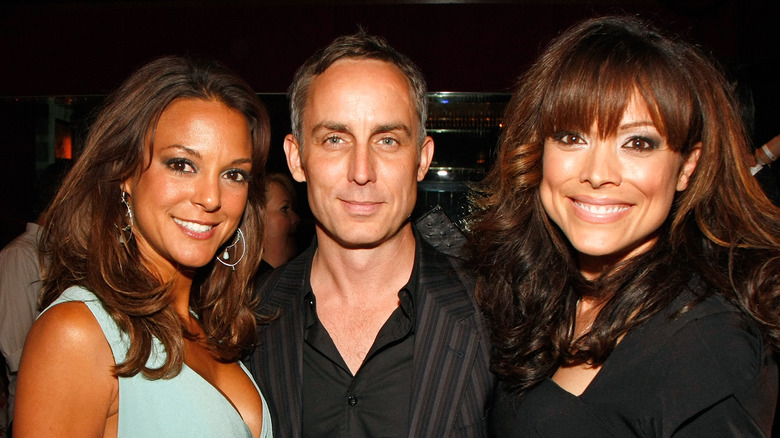 Ethan Miller/Getty Images
When a franchise features an ensemble cast and is as sprawling and long-running as "CSI," it's only natural that several characters leave the show over the course of the seasons. Likewise, popular characters might very well return even several years down the line, as "CSI: Vegas" has so readily proved.
Of course, the plot's needs are just one of the reasons why so many stars have left the "CSI" franchise. From contract disputes to actors who want to leave to explore new opportunities, anything can happen behind the scenes ... and sometimes, the fans are left wondering why their favorite characters exit the show seemingly abruptly. 
Now, some fans have created a poll to find out which of these departures hurt the most, and as it turns out, it's pretty clear that viewers have their favorites. Here are the disappointing character disappearances that "CSI" fans just don't seem to get over. 
CSI fans miss Wendy Simms and Sofia Curtis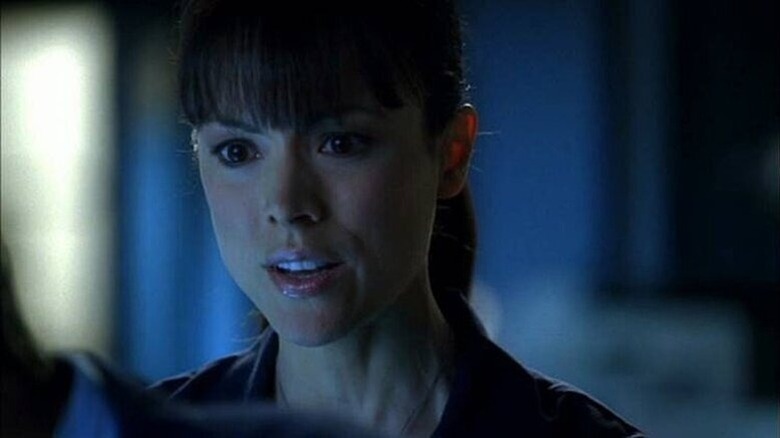 CBS
Reddit user u/JayMonster65 was clearly wondering which "CSI" franchise characters get the most love when they set up a fan vote about the subject. "Many characters came and went over the years, who disappeared from the cast that you wish hadn't?" they asked.
As a result, "CSI" fans made it abundantly clear that two particular characters attracted the overwhelming majority of attention. Out of the 124 votes cast in the poll, a whopping 66 went to Wendy Simms (Liz Vassey), the capable and geeky lab technician with a slowly budding romance with her colleague, David Hodges (Wallace Langham). This impressive vote haul earned Simms an easy win, though she wasn't the only one who loomed over the competition. Detective Sofia Curtis (Louise Lombard) took an impressive 44 of the remaining votes, earning a comfortable second place in the poll. Mia Dickerson (Aisha Tyler) and Riley Adams (Lauren Lee Smith) also received a handful of votes each. 
Why did Liz Vassey and Louise Lombard leave the show?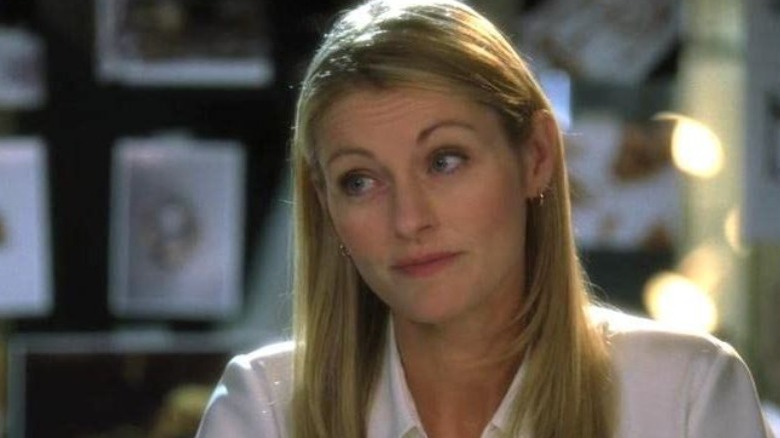 CBS
In the Season 11 episode "Pool Shark," Wendy Simms announced more or less out of the blue that she's moving to Portland, OR due to a combination of professional and family reasons, effectively shooting down the whole Simms-Hodges romance storyline. The development was quite a surprising one for the viewers. Actor Liz Vassey later addressed the situation in an interview with CSI Files. 
"No, it wasn't my decision," she said about her character's departure. "I'm told that they didn't know what to do with me creatively. I went in and I requested a meeting to find out what had happened, obviously I was pretty curious. And I was just told they didn't know what to do with me creatively. I have no choice but to believe them. I know it wasn't the money because I had taken a very substantial pay cut to stay for the season prior to that, and no one approached me to talk about money or anything."
Sofia Curtis departed "CSI" in even more sudden terms when the character essentially disappeared after the Season 8 premiere. Though Louise Lombard didn't go into the specifics of her exit in an interview with CSI Files, her departure seems to have been fairly amicable, considering that Curtis eventually returned for a Season 11 guest appearance ... as the Deputy Chief of Las Vegas Police Department, no less.