Zack Snyder Hasn't Seen Justice League Yet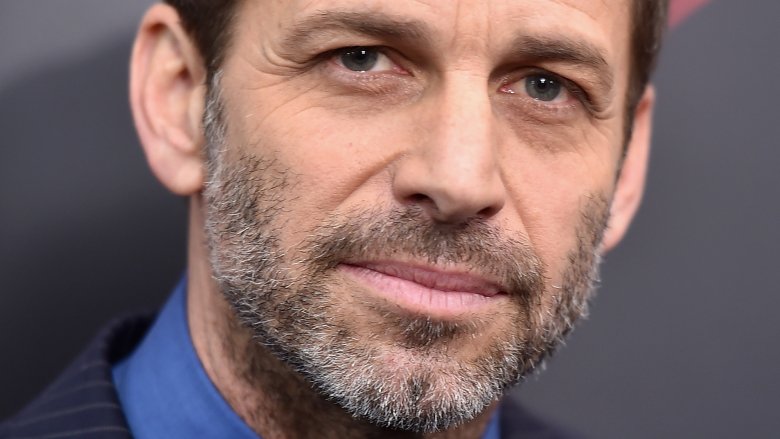 Getty Images
DC fans flocked to theaters on November 17 to catch Justice League, but one very important person wasn't part of that crowd. 
Zack Snyder, the primary director of Justice League who was replaced by Joss Whedon earlier this year, revealed that he hasn't yet seen the film and is sorry he wasn't able to complete his directorial duties on the project, which would round out his DC Extended Universe trilogy. 
"I will be honest, I have not seen the film since I stepped away," Snyder said, responding to a fan message on the social media app Vero (via ComicBook.com). "You know I love these characters. I wish only I could only have finished it for you and the others who love [Man of Steel] and [Batman v Superman]."
Snyder exited Justice League following the untimely death of his 20-year-old daughter, Autumn, who died by suicide in March 2017. The Snyder family, including Zack's wife and producing partner Deborah, kept the news of Autumn's passing a secret from the public, only informing close friends and relatives. However, the responsibility of helming the superhero pic and the workload involved with it became understandably overwhelming amidst the tragedy, and the Snyders announced that they were stepping away from Justice League and passing it off to Whedon to finish. 
"I never planned to make this public," Snyder said at the time. "I thought it would just be in the family, a private matter, our private sorrow that we would deal with. In my mind, I thought it was a cathartic thing to go back to work, to just bury myself and see if that was way through it. The demands of this job are pretty intense. It is all-consuming."
The director, who has seven children and step-children with Deborah, added in his initial statement that he hopes viewers will still love Justice League, though he believes that having a great final product is nothing compared to ensuring his family heals properly. "When it became obvious that I need to take break, I knew there would be narratives created on the internet. The truth is... I'm past caring about that kind of thing now," stated Snyder. "I want the movie to be amazing and I'm a fan, but that all pales pretty quickly in comparison... there are seven other kids that need me... in the end, it's just a movie." 
Exactly how much of Justice League is Snyder's work remains a mystery, though some reports indicate that 80 to 85 percent of the film is his original cut, with the remaining 15 to 20 percent being reshoots conducted by Whedon. What's also unclear is why Snyder hasn't watched Justice League yet. Perhaps seeing the film on the silver screen would be too unbearable for Snyder to handle, similar to Edgar Wright's reason for not watching Ant-Man after parting ways with the project. Or maybe Snyder is simply not ready to watch the movie he was working on at the time of his daughter's death. Here's to hoping that when (and if) Snyder ends up buying a ticket for Justice League, he likes what he sees.