The CW's New Ownership Has Fans Seriously Worried About Its Future
As word continues to spread that Nexstar — the country's largest local television and media company — will now own a 75% stake in the CW, (while former co-owners Paramount Global and Warner Bros. Dicovery will retain just 12.5% each), fans of the teen TV-centric network are growing increasingly nervous. As part of the deal, The Wrap explains, Nextar will absorb $100 million of the CW's debt, and although current C.E.O. Mark Pedowitz will remain in his role, the NewsNation and WGN radio owners intend to dramatically alter and re-focus the long youth-oriented network's programming.
Nextar's chairman and C.E.O., Perry Sook, described the company's plan of attack to The Wall Street Journal in simultaneously ambiguous and revealing jargon, saying, "Our acquisition of The CW is strategically and operationally compelling, as it will enable us to leverage our operational experience to improve the network's performance [...] we plan to apply the same strict financial standards to operating The CW as we apply to our other businesses." 
As if the "that means only the most profitable programming" subtext weren't clear enough, Nexstar President Tom Carter underlined it even further, the outlet reports, explaining in a call on Monday that the new owners intend to target the same demographic as many of their other stations — most of which boast an average viewer age of 58. This doesn't bode well for the tweens, teens, and young adults who still rely on the CW for series geared specifically for them, but it isn't just a shift in the network's target demographic that concerns current audiences.
CW fans aren't looking forward to reality TV and reruns replacing their favorite shows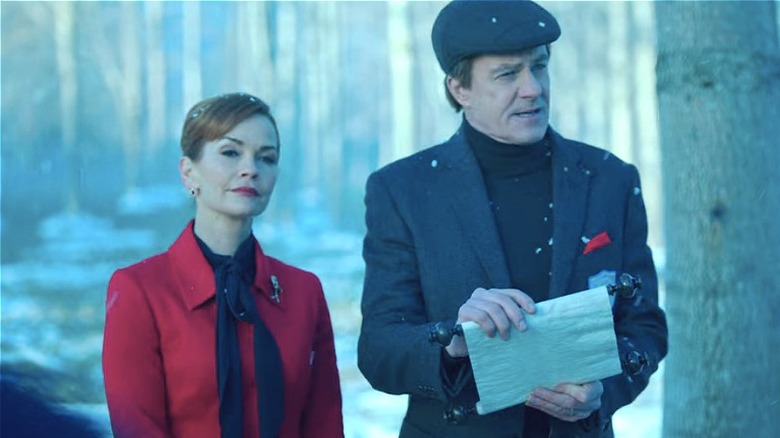 The CW/Netflix
Though CBS' George Cheeks and Warner Bros. Television Group's Channing Dungey have insisted that future CW programming will be a collaborative effort, and that, as Dungey says, fans on the network's subreddit are understandably skeptical. There's a reason, after all, why big box stores like Walmart and fast-food franchises like Taco Bell and Chik-fil-A are more profitable than your local specialty store or family-owned restaurant: a cheaper cost of good results in much higher profits. Thus, if Nexstar has any hope of realizing their ambitious goal of making the struggling network profitable within the next three years (via Deadline), they won't get there by filling it with high-budget scripted dramas that draw niche audiences who quickly age-out of their programming. 
"I could see Nexstar doing reality shows and rerunning old syndicated shows," writes one viewer on Reddit, who also added, "Look at zombie broadcast networks like My9 and WGN. The replacement to WB would be another zombie broadcast network, but the news network would be the 'original' content." 
It's an assumption supported by Carter's own words. Though he didn't give specifics, he nonetheless alluded, as Deadline reports, to "lower unscripted costs" and an increase in syndicated programming. Fan criticism and disappointed ranged from suspicions about Nexstar pushing a biased political agenda (via Reddit) to simply being, as u/spinereader81 wrote, "sad to see something I once loved circle the drain." But regardless of the specific form the network's new, more profitable content will take, one thing appears abundantly clear to fans, and that's the fact that new scripted programs aren't likely part of the new CW's future.