What Westworld's Co-Creator Was Trying To Tackle In Season 4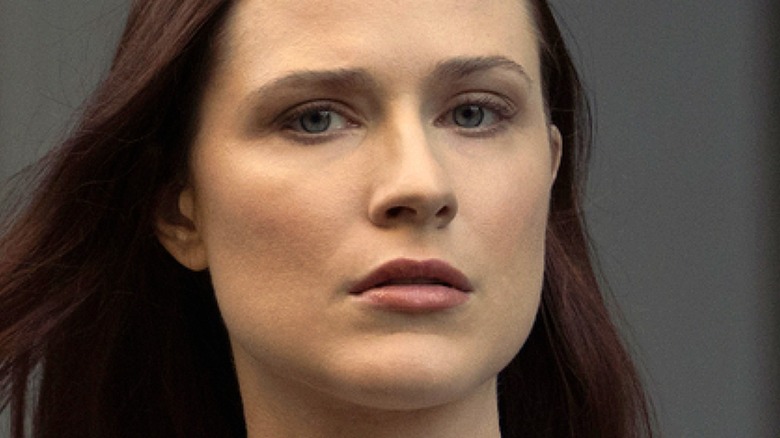 John Johnson/HBO
This article contains spoilers for "Westworld" Season 4
HBO's "Westworld" Season 4 came to a stunning conclusion as the finale aired this past Sunday. The Man In Black's (Ed Harris) dream of eliminating humanity comes to a triumphant conclusion. The humans under his control (thanks to the robotic insects) perform a series of gruesome murders that eliminate much of the show's cast, sending them to spend eternity in the ether. At least one character makes it to The Sublime — the afterlife for androids and android kind, but no paradise. In fact, it's a blank sheet of paper where reality can be sculpted. This plot twist appears to tease a significant development in Season 5. It appears the next season will take place in The Valley Beyond, and it will feature a showdown between The Man in Black and Dolores (Evan Rachel Wood) in the latter's recreation of Westworld that now exists in that virtual world. Dolores is revealed to be the architect of the reality she knows and the one who has decided to give sentient life one more chance at success.
With so much in limbo and so many things at stake — and so many fans left confused about who's really dead –  some of the show's audience might be wondering what the heck all of this means for the show's future, especially Dolores'. Fortunately, one of the show's co-creators has stepped forth in the wake of the Season 4 finale to give fans an inside peek into the themes woven throughout the show's fourth season through Dolores' journey.
Dolores' efforts represent the song within us all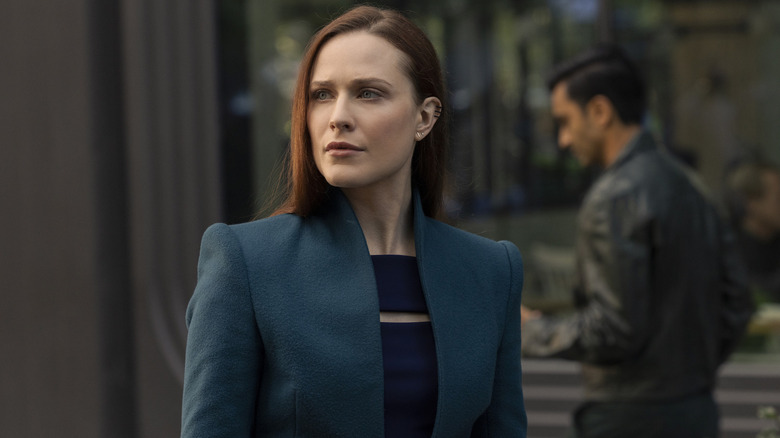 John Johnson/HBO
Per an August 2022 interview with "Westworld" co-creator Lisa Joy as published in Vulture, Dolores is a microcosm of the human experience. But because she's an android and must synthesize her knowledge of human behavior from scratch, sometimes her inner chorus can get its lines of communication tangled.
Joy admits that, at least in part, Dolores is living out a long-held fantasy under her Christina persona, hobnobbing with the rich and elite and being involved in the literary world, and living out a dream of a romance. But Joy adds that Christina-Dolores also fosters her own needs and wants within this storyline — a desire for community, passion, and the whole human experience. Think of it as a chorale of tones.
"There can be different voices, and in the end they create some kind of overall song that is 'you.' There's almost a community in your head that's striving for dominance. And the community she wanted was a friend and dates, and she wanted to bring back people she trusted and create new people she could trust would help her navigate this contemporary world," Joy said. This explains why she recreated her Westworld boyfriend, Teddy Flood (James Marsden), in this new reality after he passed away in Season 2 and why several people she knew in the parks returned to life under different names and guises in this brand new reality. 
Joy notes that Dolores did not create a world for herself that's a complete cakewalk — she has antagonists. This reflects a show-wide theme about the necessity of strife to force change and cause its characters to ask questions. Quite a weighty matter to chew on, but "Westworld" delivers handily on the topic.