The Sandman Character You Likely Didn't Know Kat Dennings Played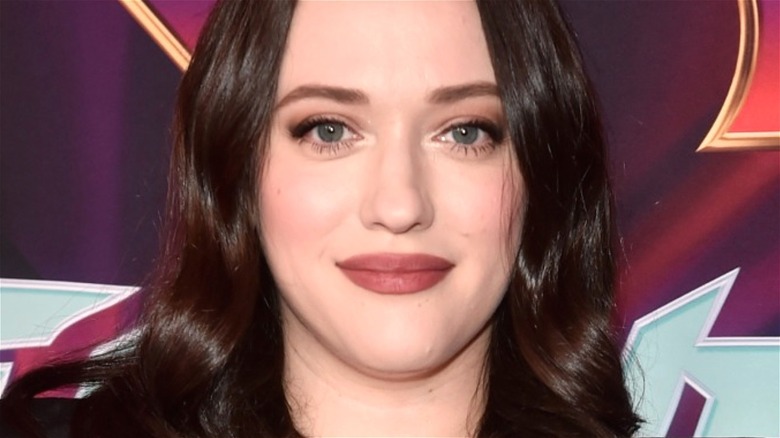 Alberto E. Rodriguez/Getty
Though it may come as a shock to some, Kat Dennings, in her role as Darcy Lewis, is one of the longest-running secret stars of the Marvel Cinematic Universe. First appearing as Jane Foster's nerdy best friend in the original "Thor" movie, the Darcy has reoccurred throughout the franchise for just as long of a span as the God of Thunder himself and even earned the distinction of being one of the few good guys to survive Thanos' snap. While veteran MCU stars like Chris Evans' Captain America and Robert Downey Jr.'s Iron Man ended their tenures with "Avengers: Endgame," Darcy continued on, subsequently appearing in "Thor: Love and Thunder" and some Disney+ series, including a major part in "WandaVision."
But while Dennings may be best recognized as a Marvel star, the actress' connection with superhero-centric adaptations doesn't end there. In fact, she once crossed the bridge between comic book kingdoms and snagged a credit in a property owned by DC Comics. It was none other than a certain adaptation of writer Neil Gaiman's gothic "The Sandman" mythos that featured Dennings in a role which couldn't be more different from her character in the MCU.
Dennings voices Death in the Sandman podcast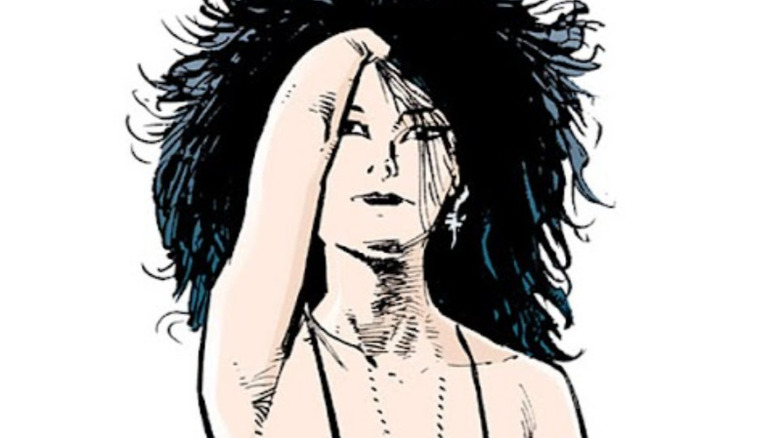 DC Comics
While much attention has been given to Netflix's live-action series "Lucifer" and "The Sandman," those projects aren't the only ones that offer up an entertaining recreation of the dark DC fantasy tale. In 2020, "The Sandman" received a podcast adaptation. The voice cast features some big names, including Riz Ahmed, Taron Egerton, Arthur Darvill, and, indeed, Kat Dennings.
Neil Gaiman himself offered Dennings the role of Death, a longtime supporting character and a member of the Endless in "The Sandman" comics. "I can be very dark and mopey and whatnot, but I also have a very bubbly, cheerful side," the actress told Uproxx. "I think that might be why he had me in mind for this character, but he wanted me to keep her bright side at the forefront because we do know what is going on in the scenes, and sometimes, playing exactly what is happening doesn't exactly serve the emotions."
Though the MCU's Darcy is a human and DC's Death is the manifestation of mortality itself, the two have surprisingly similar personalities and Dennings brings a fitting quirkiness to both roles. Her performance as Death even got Gaiman's stamp of approval. "When I created the character of Death, I loved the idea of somebody who, when they say, 'you know, you really should have looked both ways before you crossed that street,' you believe them," the author told Entertainment Weekly. "You get both regret and joy and all of those emotions."