Marvel Names New Editor-In-Chief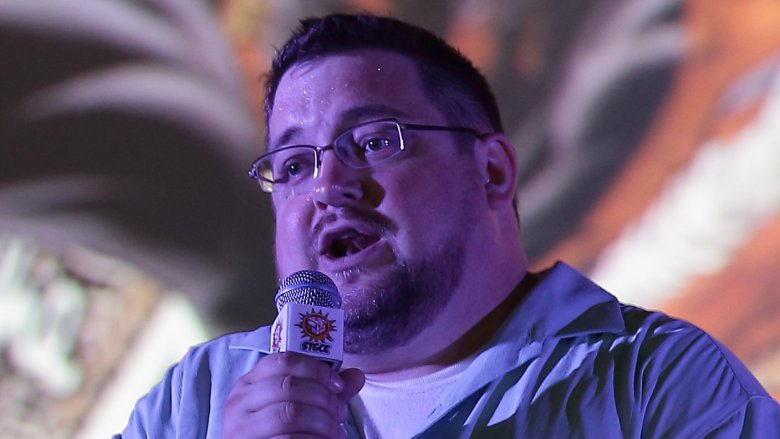 Getty Images
Marvel Comics has a new leader.
The New York Times reports the company made a surprise move when it announced C.B. Cebulski will be the new editor-in-chief of its comic book line, replacing Axel Alonso, who served in that position since 2011.
Cebulski began his career editing manga for Central Park Media, then joined Marvel as an associate editor in 2002. In 2007, he signed an exclusive deal with Marvel and contributed to Marvel Fairy Tales: X-Men Fairy Tales, Spider-Man Fairy Tales, and Avengers Fairy Tales. He also worked on the X-Infernus miniseries.
One of his biggest successes at Marvel was publishing Runaways, by writer Brian K. Vaughan and artist Adrian Alphona. The critically acclaimed series about teenagers who find out their parents are villains is the basis of a Hulu show that will premiere Tuesday.
Recently headquartered in Shanghai, Cebulski served as the company's senior vice president of Creative and Creator Development and international brand manager. In that role, he negotiated publishing deals with Japan, China, and South Korea. His new duties will include recruiting new talent and helping shape the stories of Marvel's characters.
"It's crazy. It's an honor. I'm blown away by the opportunity," Cebulski told the Times. "We always hear about the writers and artists, but people forget the inkers and the colorists and the letters. Each of them is an artist in their own right."
Marvel said Alonso's departure from the company was a mutual decision, but it's worth noting that the change comes after a dip in Marvel's comic book sales. The launch of Marvel Legacy hasn't been as successful as the company hoped.