Warner Bros. Has A Strong Message Following J.K. Rowling Threats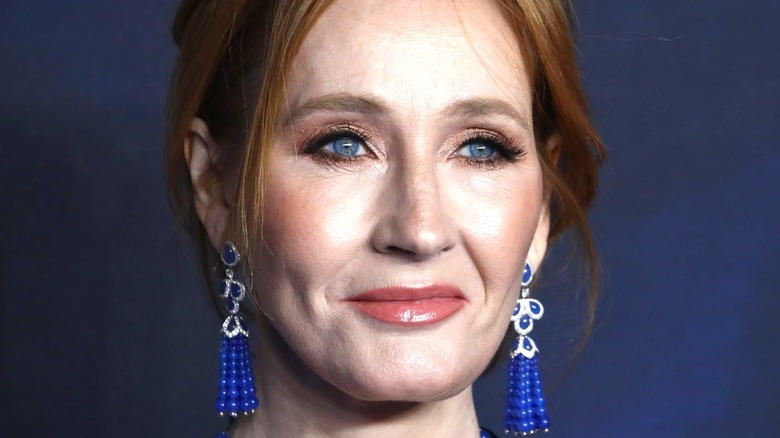 John Phillips/Getty
At this point, it's no secret that author J.K. Rowling has received a remarkable amount of backlash in recent years — mainly due to her controversial statements across social media. The "Harry Potter" author has received a massive amount of criticism due to her numerous tweets regarding transgender individuals, which many consider overtly transphobic and hurtful.
In addition to the stark amount of backlash Rowling has received from users online, her comments have also provoked a rash of criticism from several notable Wizarding World stars, including Daniel Radcliffe and Eddie Redmayne, the latter of whom reportedly wanted Rowling let go from the "Fantastic Beasts" franchise.
As demoralizing as it might be to see two of the franchise's most recognizable faces denouncing its creator, perhaps the most serious response to Rowling's comments has been the numerous death threats the author has received across social media (via Twitter). Indeed, one recent threat actually sparked a strong response from Warner Bros. Discovery, which rushed to Rowling's defense after a violent attack on author Salman Rushdie.
Warner Bros. spoke out against J.K. Rowling death threats, vocalizing its support for freedom of expression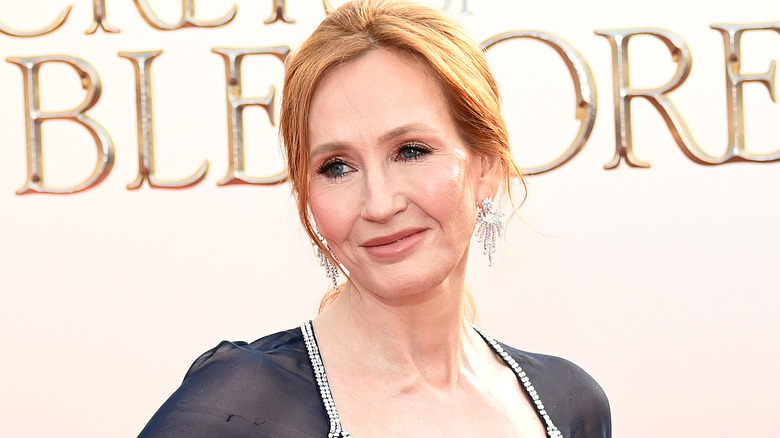 Dave J. Hogan/Getty Images
Earlier this month, author Salman Rushdie was attacked onstage before giving a lecture at the Chautauqua Institution in New York and is now likely to lose an eye after suffering severe stab wounds (via The New York Times). J.K. Rowling took to Twitter shortly after the news broke to offer her support for the author, writing, "Feeling very sick right now. Let him be ok." In response, a now-suspended account wrote, "Don't worry you are next," which prompted Rowling to seek help from Twitter support as well as the police (via The Hollywood Reporter).
This particular threat prompted a response from Warner Bros. Discovery itself, which reads, "Warner Bros. Discovery strongly condemns the threats made against JK Rowling. We stand with her and all the authors, storytellers and creators who bravely express their creativity and opinions. WBD believes in freedom of expression, peaceful discourse and supporting those who offer their views in the public arena." The company's statement went on to offer support for Rushdie's family and further condemned violence based on conflicting beliefs.
Considering the extreme violence of the Rushdie attack, it's understandable why Warner Bros. decided to make a statement in defense of Rowling. In any case, the statement makes it clear that both Warner Bros. and Rowling are taking such threats extremely seriously.