The Real Reason Giancarlo Esposito Passed On A Marvel Disney+ Series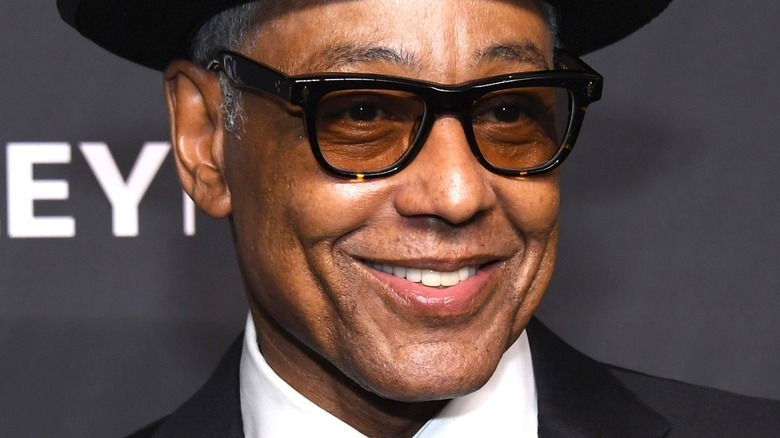 Jon Kopaloff/Getty
Giancarlo Esposito is someone who doesn't seem to mind trying new things. "The Mandalorian" and "Better Call Saul" star has gone from the "Breaking Bad" universe to Vought International in Amazon's "The Boys" to the galaxy far, far away in the span of three incredible years, and he shows no signs of stopping. But apparently, there was one gig in Hollywood that Esposito just had to say no to — a Marvel role on Disney+ — with him revealing the reason why in a new Q&A. 
Esposito, 64, has amassed a filmography with countless movie and TV credits, as well as numerous voice roles (via IMDb), and his characters have become powerful representations of his acting prowess. The Copenhagen-born New Yorker currently plays Gus Fring in "Better Call Saul" and the "Breaking Bad" universe, Moff Gideon in "The Mandalorian," and Stan Edgar in "The Boys," to name a few of his most recent roles. On Sunday, August 14, Esposito appeared at the Fan Expo Boston event in Massachusetts and decided to dive into a number of topics and rumors about his possible future as a Marvel actor after previously saying he was interested in playing Professor X aka Charles Xavier from "X-Men" (via Vibe).
"I'd play that character with force, grace, and a calm," Esposito said, per ComicBook.com's Liam Crowley. "Someone who controls the chaos, but someone who also has the ability to uplift and inspire." If the longtime screen star does get offered the MCU role someday, it wouldn't be the first time the Mickey Mouse company pulled up the Marvel Brinks truck for him. As noted earlier, Esposito was once offered a part on a Disney+ MCU series, but he had to ultimately turn it down — with him describing why at Fan Expo. 
Esposito turned down role in Loki because he wanted to hold out for a film character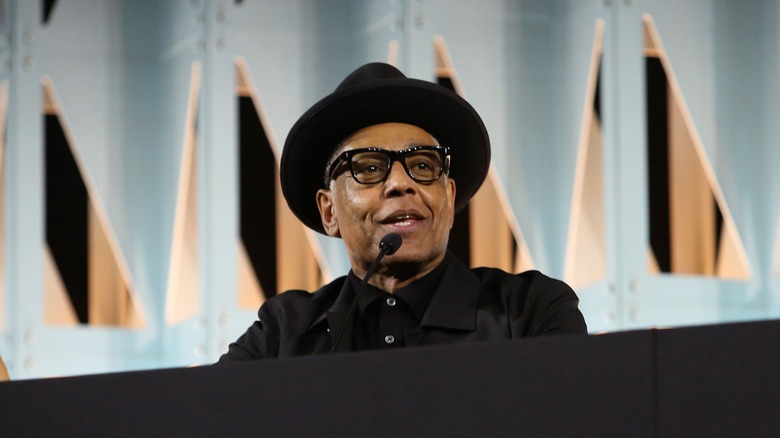 Jesse Grant/Getty Images
Giancarlo Esposito explained at Fan Expo Boston that he was once courted for an unspecified "Loki" role but that he ultimately had to turn it down because of a film he had his eye on, per ComicBook.com's Liam Crowley. 
"Giancarlo alluded to passing on this mystery TV role because he wanted to hold out for a film character," Crowley tweeted, sharing a photo of Esposito speaking. "I think it was Loki," Esposito said, according to Crowley. It's unclear whether the "Star Wars" star meant he was playing a Loki variant or just some other role on the Disney+ series. In early August, Esposito described meeting with Marvel over an unspecified part and expressed interest in what they were doing as a studio.
"I have not worked for Marvel yet. I've been in a room with them and talked to them," Esposito told attendees at the TJH Superhero Car Show & Comic Con in San Antonio (via IndieWire). "I think what they do is on the lines of that mythological journey that [writer] Joe Campbell talked about, who happened to be a friend of George Lucas, that George Lucas put into his stories," Esposito said. "It is our dream and intention to save the world, our environment." Esposito has also said that he's open to exploring more of Gus Fring and what makes him tick — possibly in a "Breaking Bad" spinoff someday. "I do think there's more life in Gus," he told Variety in April 2022. "Maybe not this year, maybe not next year. But there's something that we all are intrigued by and we want to find out about. Even me."