Black Adam Director Confirms What We Suspected All Along About Hawkman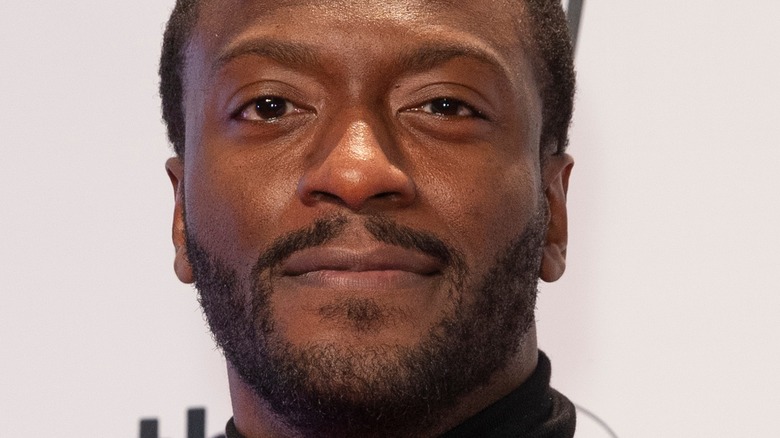 lev radin/Shutterstock
The Justice Society of America will play a pivotal role in DC's "Black Adam," and Aldis Hodge's Hawkman will be at the center of their missions. The ancient winged hero will be tasked with keeping an eye on the movie's titular antihero, while simultaneously working alongside his JSA cohorts to ensure that justice always prevails.
It remains to be seen how Hawkman will factor into DC's long-term plans, but Hodge wants him to be an integral member of the cinematic franchise. In fact, the actor feels honored to play a character with so much history in the DC lore. "He's been all over, he's been through so many different things. He's touched so many different stories," the actor told Den of Geek.
Of course, Hawkman's rich history in the DC universe is too complex to explain in a single movie, so the "Black Adam" filmmakers decided to keep things simple for this outing.
Black Adam is keeping Hawkeye's backstory simple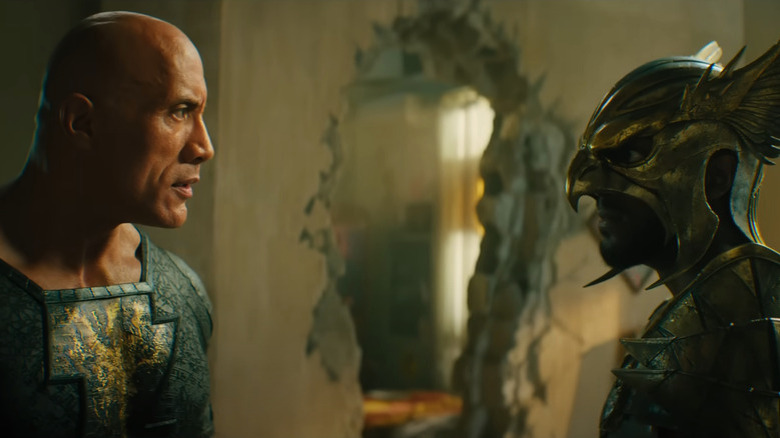 Warner Bros. Pictures
Hawkman has one of the most confusing and retconned backstories in the DC universe. The character originated during ancient Egyptian times and has reincarnated on multiple occasions throughout the centuries. At one point, he was also revamped as an alien who assumed the identity of an archaeologist. Basically, Hawkman has been multiple people who've served a variety of purposes, and chronicling his entire history on the screen would require a lot of time and effort.
"Black Adam" will not explore Hawkman's lore in great detail, though. While speaking to Vanity Fair, director Jaume Collet-Serra explained that audiences will be eased into his history. "In the comics, there are clear references of like, 'Hey, I saw you 5,000 years ago. You remember me?' We're not doing that," he revealed.
The director believes that these references would be too "confusing" for audience members, so the filmmakers are going to let Hawkman's story develop organically. "All these rules [are something] you don't want to set until those characters are really established," he added.