Everything Coming To Amazon Prime In December 2017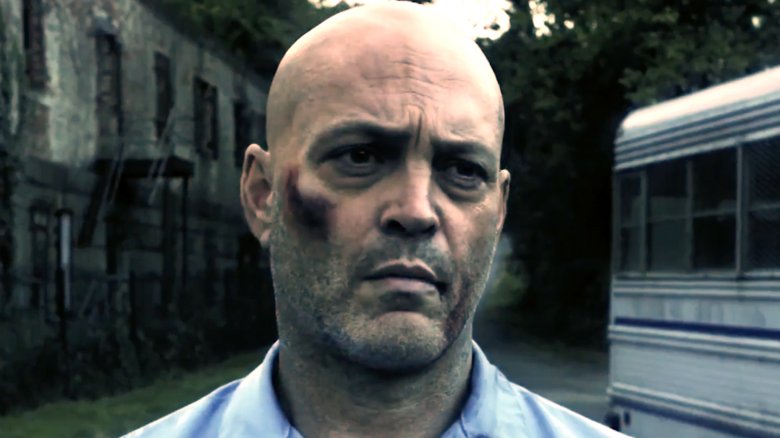 If you're looking for something other than holiday movies to watch while wrapping presents this December, Amazon Prime has you covered.
An impressive batch of movies and TV shows will hit the streaming service next month, including this year's Vince Vaughn action-thriller Brawl in Cell Block 99 and classics like Apocalypse Now, The Silence of the Lambs, and Titanic. The first five Rocky movies will also be available along with a batch of animated Marvel offerings like 2006's Ultimate Avengers: The Movie and 2010's Planet Hulk.
There will also be a pair of Amazon Original series to binge. The first season of Jean-Claude Van Damme's action-comedy Jean-Claude Van Johnson will arrive in the middle of the month, and the second season of The Grand Tour will drop earlier in the month.
Check out everything coming to Amazon Prime in December below.
December 1
Apocalypse Now (1979)
At Close Range (1986)
Basic Instinct 2 (2006)
Bloodsport (1988)
Brothers Grimm (2005)
Buffalo '66 (1998)
Child's Play (1988)
Dr. Strange (2007)
Gremlins 2: The New Batch (1990)
Hammett (1982)
Hannibal (2001)
Hitch (2005)
Hulk Vs. (2009)
In & Out (1997)
In Enemy Hands (2003)
Light Sleeper (1992)
Meet Wally Sparks (1997)
Moonstruck (1987)
Next Avengers: Heroes of Tomorrow (2008)
Planet Hulk (2010)
Point Break (1991)
Rocky (1976)
Rocky II (1979)
Rocky III (1982)
Rocky IV (1985)
Rocky V (1990)
Searching for Bobby Fischer (1993)
Silence (2016)
Stigmata (1999)
The Final Cut (2004)
The Heartbreak Kid (2007)
The Invincible Iron Man (2007)
The Silence of the Lambs (1992)
The Weight of Water (2002)
Thor Animated Movie: Tales of Asgard (2011)
Titanic (1997)
Ultimate Avengers II (2006)
Ultimate Avengers: The Movie (2006)
Wristcutters: A Love Story (2007)
December 3
Class: Season 1
December 4
The Royals: Season 3
December 7
Aftershock (2012)
Gun Shy (2017)
Thursday Night Football: Saints vs. Falcons
December 8
Crank 2: High Voltage (2009)
Crown Heights (2017)
The Grand Tour: Season 2
Triple 9 (2016)
December 9
It Comes at Night (2017)
December 10
Nightcrawler (2014)
Rosewater (2014)
December 12
Foreman (2017)
December 14
Thursday Night Football: Broncos vs. Colts
December 15
Jean Claude Van Johnson: Season 1
December 18
Doctor Who Christmas Special
December 21
Humans: Season 2
Monster Trucks (2017)
Woodshock (2017)
December 22
The Last Post: Season 1
December 23
Anne of Green Gables: Season 2
Banksy Does New York (2014)
Someone Marry Barry (2014)
Teen Wolf: Season 6
December 25
Thursday Night Football: Steelers vs. Texans
December 26
Pete the Cat: A Groovy New Year Holiday Special
December 28
Anjelah Johnson: Mahalo & Goodnight
December 29
Rings (2017)
December 31
Brawl in Cell Block 99 (2017)
Solace (2015)