Kung Fu Panda 4 - What We Know So Far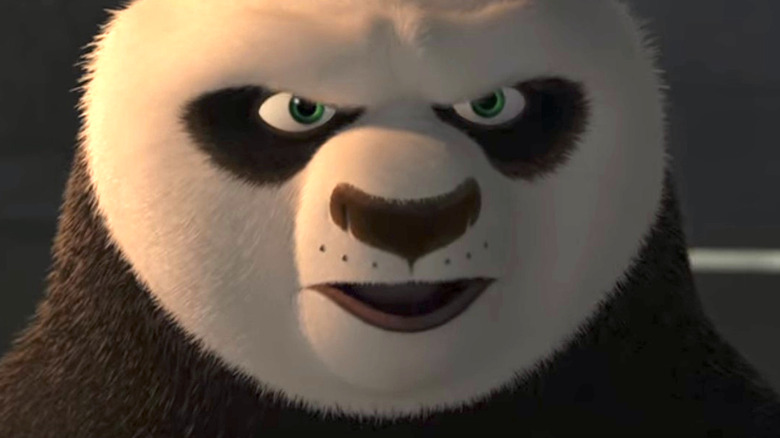 Paramount Pictures
DreamWorks Animation is bringing back one of its flagship franchises. Over the years, the animation studio has churned out more than its fair share of popular franchises, including its "How to Train Your Dragon," "Trolls," "Madagascar," and "Shrek" films. However, few of the studio's original franchises have caught on quite as well as "Kung Fu Panda" has.
The beloved animated series launched with the release of 2008's "Kung Fu Panda," which was not only received well by both critics and casual viewers alike (via Rotten Tomatoes) but also went on to gross over $630 million at the worldwide box office (via BoxOfficeMojo). Its success led to the creation of not just one but two sequels, both of which were received well. Now, the "Kung Fu Panda" franchise has become a successful multimedia property, one that has spawned everything from three feature films to several TV shows and video games.
But despite its fan-favorite status, DreamWorks has not released a new "Kung Fu Panda" film since 2016's "Kung Fu Panda 3." That film came only five years after 2011's "Kung Fu Panda 2," which itself was released just three years after its predecessor. As a result, fans have now had to wait longer for a new "Kung Fu Panda" film than they ever have before.
Fortunately, DreamWorks Animation has finally confirmed, once and for all, when "Kung Fu Panda" fans can look forward to seeing the franchise's fourth installment. With that in mind, here's everything we know so far about "Kung Fu Panda 4."
Kung Fu Panda 4 will be released in 2024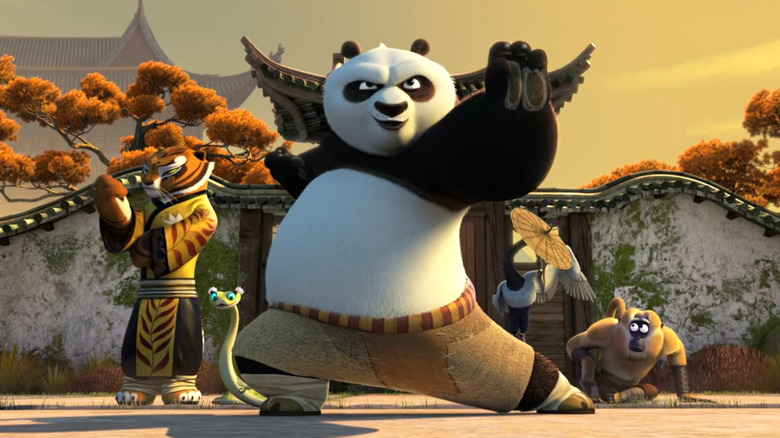 20th Century Fox
In an exciting surprise announcement, DreamWorks Animation has revealed that "Kung Fu Panda 4" is currently in the works at the studio. In case that wasn't exciting enough, DreamWorks also revealed in the same announcement that the fourth installment in the "Kung Fu Panda" franchise will hit theaters on March 8, 2024. That means "Kung Fu Panda 4" will be released over eight years after "Kung Fu Panda 3" made its theatrical debut in January of 2016.
Notably, DreamWorks' announcement does not include any details about "Kung Fu Panda 4" beyond its release date. Consequently, the sequel's plot, voice cast, and director are all mysteries right now. That said, the studio's announcement was accompanied by an image of the "Kung Fu Panda" series' titular hero, Po (Jack Black), posing with a bamboo stick. Taking that into account, it seems safe to assume that Black's Po will, once again, return to lead another martial arts adventure in "Kung Fu Panda 4."
Unfortunately, it's still unclear whether or not any of the franchise's other longtime characters will also return in "Kung Fu Panda 4." However, it's difficult to imagine a world in which DreamWorks would ever choose to release a new "Kung Fu Panda" film that doesn't include, at the very least, some of Po's most trusted allies. Therefore, it seems more likely than not that Black's Po won't be the franchise's only recurring character who ends up returning in "Kung Fu Panda 4."
Fans will, of course, have to wait to find out whether that's the case or not. For now, though, the franchise's followers can at least rest easy knowing that progress is finally being made on "Kung Fu Panda 4."