The Rock Once Gave John Cena A Key Piece Of Advice About Making It In Hollywood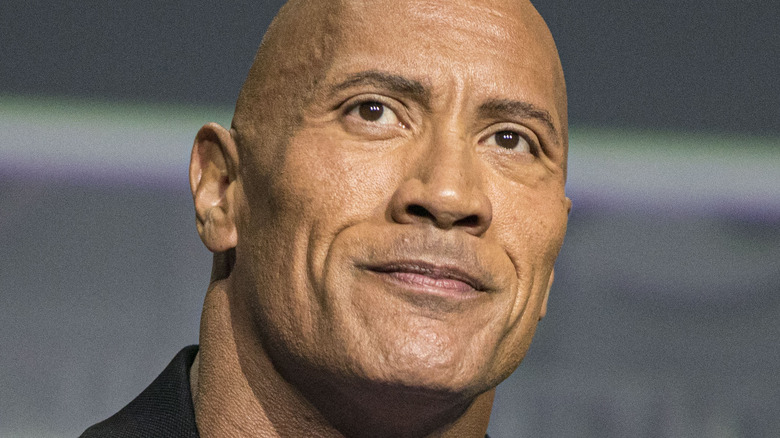 Daniel Knighton/Getty Images
After rising to prominence throughout the 1990s to become one of the WWE's — then known as the WWF — biggest stars, Dwayne "The Rock" Johnson set out on a new professional path beginning in the early 2000s. He portrayed Mathayus of Akkad, aka the Scorpion King, in 2001's "The Mummy Returns," which was a humble start, but a start nonetheless for what would blossom into quite the fruitful acting career. "Fast & Furious 6," "Moana," "Black Adam," and more joined his filmography in the years to come as he became a bonafide Hollywood icon.
Meanwhile, as Johnson's stock rose on the silver screen, WWE hosted the rise of its next big star, John Cena. Following his WWE main roster debut in 2002, he became the fact of the company in short order, earning championships galore and main-eventing WrestleMania after WrestleMania. However, much like "The Rock," Cena elected to phase out of wrestling to some extent as the years wore on in favor of acting. His first cinematic effort came in 2006 via "The Marine," though it would take a while before he reached the mainstream success he's come to enjoy.
As Cena's acting journey got off to a bumpy start, Johnson gave him a crucial piece of advice that went a long way in making it a success.
The Rock encouraged Cena to just be himself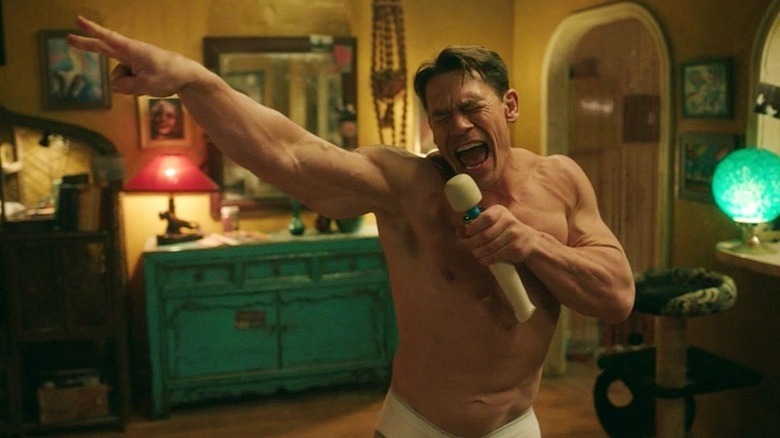 HBO Max
John Cena appeared at a 2022 Comic-Con event in Wales, where he took questions from the audience. During the Q&A session, he shed some light on the advice Dwayne "The Rock" Johnson gave him when he first got the ball rolling with his acting career. "'They asked you there for a reason, dude. Just be yourself.' He, in that one sentence, allowed me to calm down," Cena recalled to the crowd, explaining that this made him more comfortable showing off his goofy side in productions like "Trainwreck" and HBO Max's "Peacemaker." Overall, Cena credits Johnson for much of his success.
Bearing in mind their heated personal history, it's great to know that Cena and "The Rock" now have such a great rapport behind the scenes. Although, in the wake of their matches at 2012's WrestleMania XXVIII and 2013's WrestleMania 29, fans are eager to see the two face off once again — this time in the "Fast & Furious" franchise. When asked in an interview with Geek Culture if we'd get to see Johnson's Luke Hobbs and Cena's Jakob Toretto clash at the movies, the latter actor said, "I'm excited for a possible moment like that, but there's no guarantee. I hope it happens and if the audiences around the world hope the same thing."
It's not common for former professional wrestlers to thrive in Hollywood, but if the likes of John Cena and Dwayne Johnson have proven anything, it's that making the transition isn't impossible.