The Many Now-Posthumous Projects Anne Heche Filmed Before She Died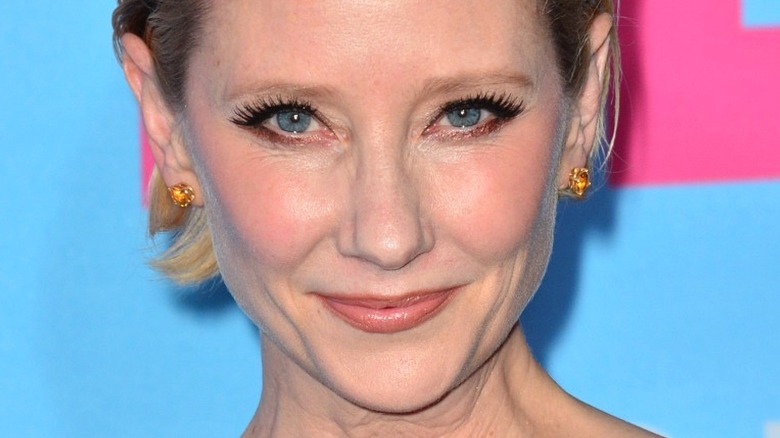 Jaguar PS/Shutterstock
Anne Heche passed away at the age of 53 due to a brain injury resulting from a car accident. The actress began her career in entertainment in 1984, starring in "Another World" for over 70 episodes. The part would earn her a Daytime Emmy, but she'd go on to star in critically-acclaimed films like "Donnie Brasco," "Wag the Dog," and "If These Walls Could Talk." Heche was also a part of some popular late 90s films, which weren't as well-received. Nonetheless, "Volcano," "Six Days Seven Nights," and "I Know What You Did Last Summer" all have their own fandoms, despite critics not giving them a big thumbs up.
At the time of her death, Heche had a handful of films in different stages of production, as well as the television series "The Idol," which has yet to land on HBO Max. While we can't be sure which of these films will be released last, they all will be remembered as Heche's final movie performances.
Anne Heche had many films in post-production at the time of her death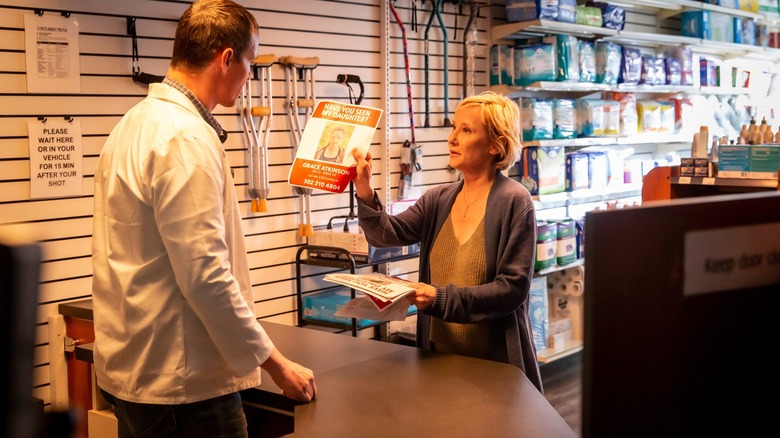 Lifetime
One of Anne Heche's last films is the Lifetime production, "Girl in Room 13." According to Deadline, the movie will still air on the cable channel next month. Heche played Janie, the mother of Grace (Larissa Dias), who has been trafficked. Janie goes on a desperate search to find her daughter, with director Elisabeth Rohm nothing Heche delivered an incredible performance not to be missed.
Other Heche films in post-production include "What Remains," "Wildfire: The Legend of the Cherokee Ghost Horse," and "Full Ride." Perhaps the biggest project of the actress's last movies is "Supercell," which also stars Alec Baldwin, Skeet Ulrich, and Daniel Diemer. The disaster film sees Heche play Quinn, the mother to Diemer's William. Quinn's husband was killed in a super tornado, prompting their son William to chase twisters (via The Hollywood Reporter). The last film in post-production on Heche's IMDb page is "Chasing Nightmares," a horror movie without a release date. The actress was also attached to "Wake," a film that has yet to shoot.