In Anne Heche's Career, One Role Stands Above The Rest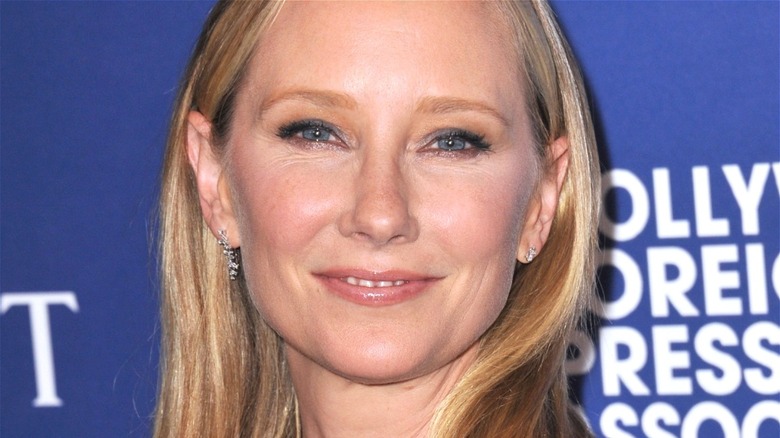 PS/Shutterstock
Anne Heche began her career on the soap opera "Another World," in which she played Vicky Carlson and Marley Love. After winning a Daytime Emmy Award in 1991, she started to take on roles in TV movies and films, eventually getting cast in "Walking and Talking" with Liev Schrieber and Catherine Keener as well as "The Juror" with Demi Moore. But she really made her mark in independent films, telling the Herald-Tribune in 2019, "I don't know what my life would've been without independent film. I think that's where some of the most special stories that I've been able to tell are."
Heche began getting higher billing on films, co-starring with Tommy Lee Jones in "Volcano" and "Wag the Dog" with Robert De Niro and Dustin Hoffman. She beat out actors Nicole Kidman and Sandra Bullock for the role of Robin Monroe in the film "Six Days Seven Nights," with producer Ivan Reitman telling the Tampa Bay Times that her chemistry with Harrison Ford clinched the role for her. "She just got under Harrison's skin and made him come alive and energetic in a different way than anyone else had done. He's an extraordinary actor, and you wanted someone to hold the frame as well as he can, and she was neither intimidated nor fearful of him."
Despite all the roles Heche has had, there's one part that is always mentioned when discussing her career.
Anne Heche's highest rated film is Donnie Brasco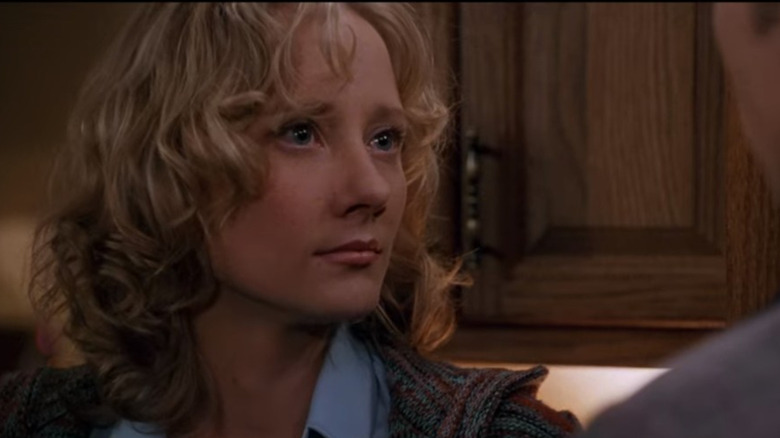 Sony Pictures
Anne Heche's highest-rated film of her career is 1997's "Donnie Brasco," with an 88% Tomatometer score by critics and 89% by audiences on Rotten Tomatoes. She plays Maggie, the thankless wife of undercover FBI agent Joe Pistone (Johnny Depp), who successfully infiltrates the Mafia under the guise of Donnie Brasco. While the focus of the critically acclaimed film was really the friendship between Lefty and Donnie, played believably by Al Pacino and Depp, Heche plays Joe/Donnie's long-suffering wife, who shows her frustration with his job when she remarks, "You said it was going to be three months, it's going on two years." She's left to raise their three daughters on her own during his six years undercover while he checks in on them occasionally.
In a 2021 interview with DJ Mad Max, Heche talked about her experience working with Johnny Depp and creating the believability of their relationship. "The couple didn't have a lot of scenes, but the ones that we had created ... you believed that we were married and suffering. That's not an easy thing to do when you know you have four days ... where you're going to get slapped, and all that. But it takes a lot of trust to do that, and he's just the greatest." In a career filled with great roles, "Donnie Brasco" remains a highlight for the actress.