The Role You Likely Forgot Blue Bloods' Bridget Moynahan Had On Sex And The City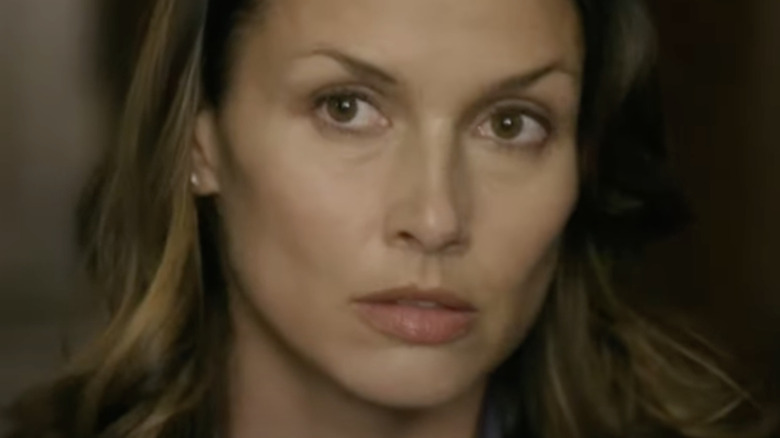 CBS
Of all the credits on her resumé, it's probably safe to assume most people recognize Bridget Moynahan as Assistant District Attorney Erin Reagan on the hit crime drama "Blue Bloods." But throughout her illustrious career, the talented actress has played many roles, some more memorable than others, and it isn't surprising if fans have trouble keeping track of each of her well-crafted performances.
Moynahan started her rise to stardom as a model appearing on the cover of Vogue Paris, Elle, and Glamour before making her way into the world of acting (via Fashion Model Directory). She has had a solid run on the big screen, lending her skills to some outstanding projects after making her debut in the commercially successful feature "Coyote Ugly." Some of her other notable accomplishments in the realm of cinema include films such as "The Sum of All Fears," "I, Robot," "The Recruit," and "Lord of War." She also played Helen Wick, the late wife of the titular character in the first two "John Wick" movies.
When it comes to television, she has been playing the daughter of Commissioner Frank Reagan (Tom Selleck) for over a decade on the popular CBS series, despite almost passing on the part. She even directed Season 12, Episode 17 ("Hidden Motive"). In addition to "Blue Bloods," her small screen credits include the short-lived ABC series "Six Degrees." But some fans may have forgotten that Bridget Moynahan has also appeared on the Emmy-winning HBO series "Sex and the City."
Bridget Moynahan played Natasha Naginsky on Sex and the City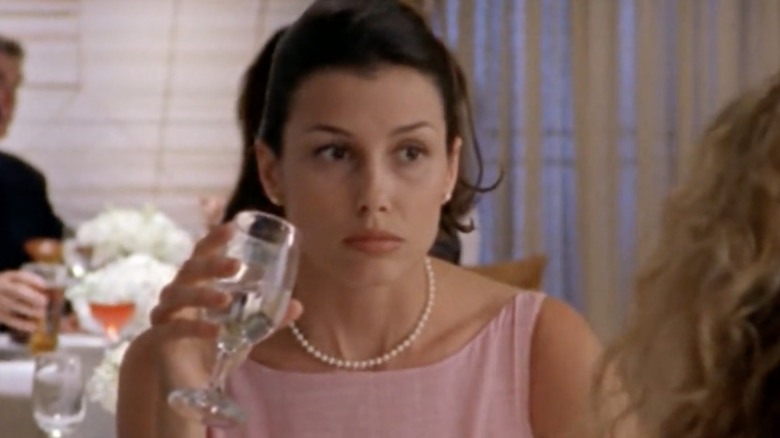 HBO
Bridget Moynahan made her big debut on the small screen in a guest role on "Sex and the City" as Natasha Naginski in Season 2, Episode 13 ("Twenty-Something Girls vs. Thirty-Something Women"). Natasha is the second wife of John James Preston, aka Mr. Big (Chris Noth), who chose her over Carrie Bradshaw (Sarah Jessica Parker). Later, she catches Carrie having an affair with her husband. She appeared in the series a total of seven times, and she even reprised the role in the sequel series "And Just Like That..." in Season 1, Episode 3 ("When in Rome").
She spoke to Entertainment Tonight about bringing Natasha back to the small screen for "And Just Like That..." and reflected on how much of an impact the role has had on her career overall, saying, "They really, you know, kind of kickstarted my career, right? Like that and 'Coyote Ugly' started at the same time so they always have a special place in my heart." Her efforts on "Sex and the City" have really paid off, and it's fascinating to learn that it started with a simple line. In an interview on Live with Kelly and Ryan, Moynahan revealed that when she auditioned for the role of Natasha, she was given just one line: "Nice to meet you." Her delivery of that small piece of dialogue helped launch a successful career with several noteworthy performances that eventually led to Moynahan's impressive run as Erin Reagan on "Blue Bloods."