Bridget Moynahan Just Made A Major Career Move On Blue Bloods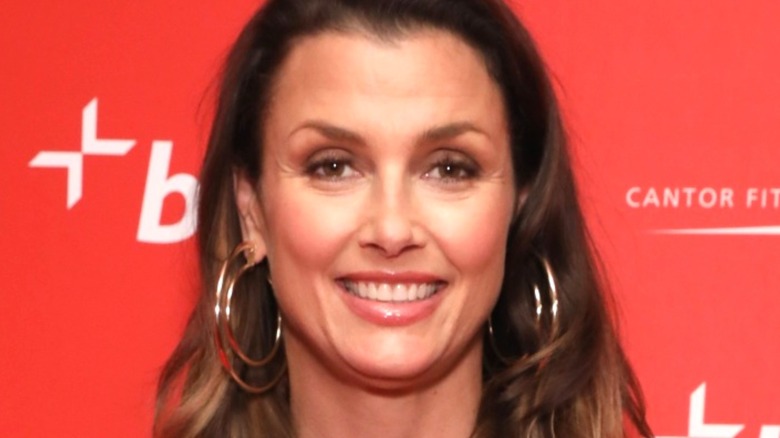 Robin Marchant/Getty
Bridget Moynahan has had a storied career. She got her start with roles in a variety of different films, including "Coyote Ugly," "I, Robot," and "The Sum of All Fears." Even more recently, she could be found on the big screen as Helen in the first two "John Wick" movies. Of course, none of those roles hold a candle to her most recognizable part to date. For over 250 episodes, Moynahan has portrayed assistant district attorney Erin Reagan on "Blue Bloods," working alongside her family members who are also involved in law enforcement to help protect New York City.
Moynahan has more in common with Erin Reagan than you might think. Much like how Erin has had various career opportunities come up over the years, Moynahan has also chosen to go outside of her career path as an actress to do something different once in a while. That includes a major career move to officially become a director of an episode of "Blue Bloods."
Bridget Moynahan directed the Blue Bloods episode Hidden Motive
"Blue Bloods" has been a consistent ratings hit for CBS for over a decade at this point. The show's currently on its twelfth season, and after all these years, Bridget Moynahan has stepped behind the camera to become a director for Season 12, Episode 17, "Hidden Motive." 
Erin Reagan takes more of a backseat in this episode, which primarily follows Danny (Donnie Wahlberg) and Maria (Marisa Ramirez) as they investigate a wealthy college student's murder. Meanwhile, Frank (Tom Selleck) is taken aback when Jamie (Will Estes) gets put on security detail for the mayor. For the most part, fans seem to have taken kindly to Moynahan's directorial debut. The episode has earned a rating of 8.4/10 on IMDb with over 60 rankings. It's also garnered a couple of positive reviews, including one from a user who wrote, "This show is in its 12th season and it never ceases to amaze me that it can develop new and interesting plotlines."
Moynahan spoke about stepping into her directorial shoes with Entertainment Tonight. When asked about the biggest challenges with directing, the actress responded, "I think that one of the challenges was really just doing the homework. I'm probably that much more comfortable getting down and dirty with the crew than having my hair and makeup done all the time." At the end of the interview, she sounded hopeful that she could direct more in the future, and no doubt fans would love to see what more she can do behind the camera, as well.