This Was The Weirdest Scene From The Boys For Erin Moriarty To Film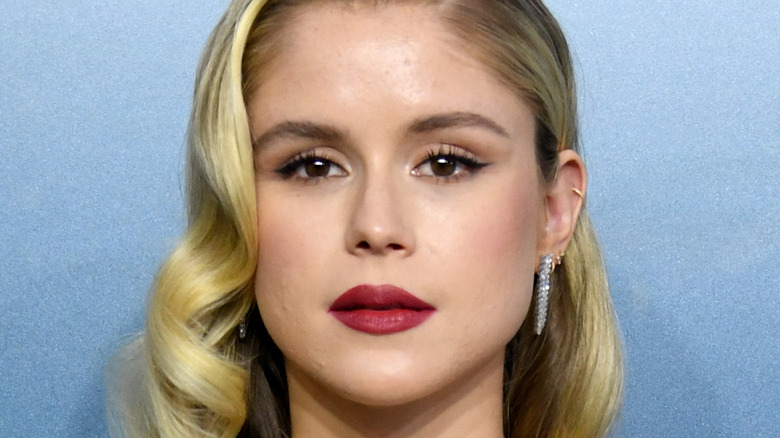 Jon Kopaloff/Getty Images
It's fairly obvious to any viewer of Amazon Prime's "The Boys" that the show is R-rated, maybe even beyond that. Since Season 1, the series has established that its universe focuses on the most gruesome and horrifying things that could happen if superheroes existed in today's society. Thanks to their powers, the Seven, the equivalent of DC's Justice League, have certainly engaged in some bizarre situations throughout the show.
Homelander (Antony Starr) is notoriously the worst in this aspect, incinerating people with his heat vision left and right, punching holes through others, and more. Although it was A-Train (Jessie T. Usher) who started off the show's gory tone when he ran straight through Robin (Jess Salgueiro), Hughie Campbell's (Jack Quaid) girlfriend.
Of course, Hughie is now dating Annie January, aka Starlight (Erin Moriarty), a member of the Seven and notably one of the only good "Supes." Moriarty has certainly had to film some intense scenes for "The Boys," including brutally beating Stormfront (Aya Cash) alongside Kimiko (Karen Fukuhara) and Queen Maeve (Dominique McElligott) in the Season 2 finale. However, the weirdest scene she's filmed so far is from Season 3.
Erin Moriarty says Herogasm was the weirdest thing she's had to film for The Boys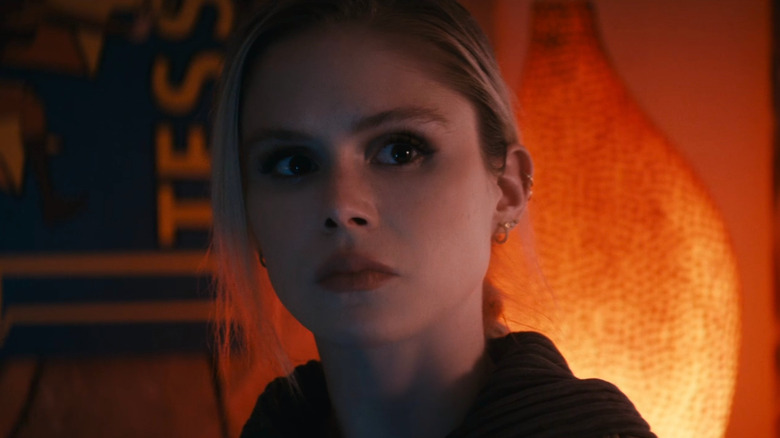 Amazon Studios
In an interview with Collider discussing the relationship between Homelander and Starlight in Season 3 of "The Boys," Erin Moriarty explained that the weirdest scene for her to film was her "Herogasm" scene. As most fans know, "Herogasm" is a storyline in the comic book series the show is based on that reveals an annual orgy of superheroes. It was brought to life in Season 3, Episode 6.
"It was 100% the weirdest thing I've ever shot on this show. I had no idea what I was getting into, and I don't say that in a bad way, but nothing can prepare you for spending five days straight in a simulated orgy," she said. "It was the weirdest thing I've done on this show, and I would say the weirdest thing I've done in my career. I don't say weird in a bad way, but that would definitely be the weirdest, period, ever."
Luckily, she didn't have to face it alone — Laz Alonso, who plays Mother's Milk, was beside her every step up the way ... that is, until his character was hit by bodily fluids, only adding to the bizarreness of the situation. Alonso himself revealed that that particular scene had to be completed all in one take because they only had so much time at the end of the day before the set had to be in ruins to film the aftermath of Soldier Boy's explosion (via Uproxx).