Early Roles That Guardians Of The Galaxy Actors Would Like You To Forget About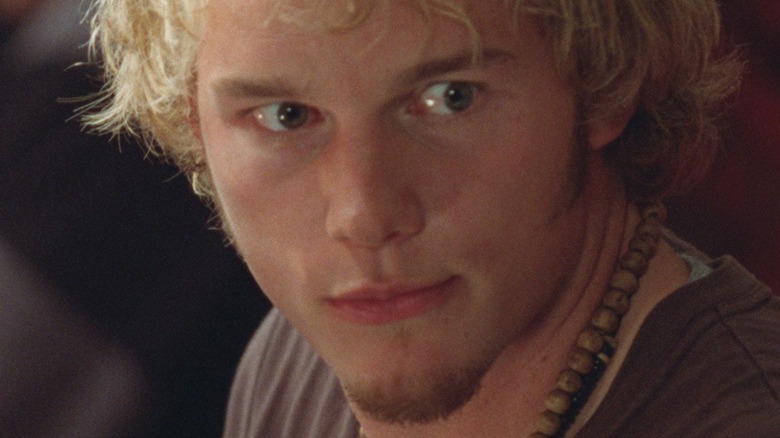 Warren Miller Entertainment
Following "The Avengers" bringing together Marvel's biggest heroes to form the first MCU super-team, Marvel Studios debuted another: the outer space collective known as the Guardians of the Galaxy. Led by the devil-may-care bounty hunter Peter "Star-Lord" Quill, they're a ragtag group of interstellar rogues that includes alien assassin Gamora, brutish muscle man Drax, snarky mercenary Rocket Raccoon, and his bodyguard and partner in crime, a walking tree named Groot. Thought by many to be a big risk for Marvel Studios, they were relatively obscure characters even to comic book fans before their screen debut.
But the gamble paid off, raking in nearly $800 million (per Box Office Mojo) and starting a new franchise. The broad ensemble cast included sitcom star Chris Pratt, "Star Trek" alum Zoe Saldana, WWE vet Dave Bautista, and the voices of Bradley Cooper and Vin Diesel, plus a number of familiar names in supporting roles. Today, "Guardians of the Galaxy" and its sequel, "Vol. 2," stand among the best entries in many of their filmographies. But looking over their work history, they all have at least one movie that wasn't quite as celebrated, particularly earlier in their careers.
So as we prepare for the arrival of "Guardians of the Galaxy Vol. 3," we thought it was a perfect time to look at the early roles that "Guardians of the Galaxy" actors would like us to forget about.
Zoe Saldana in Crossroads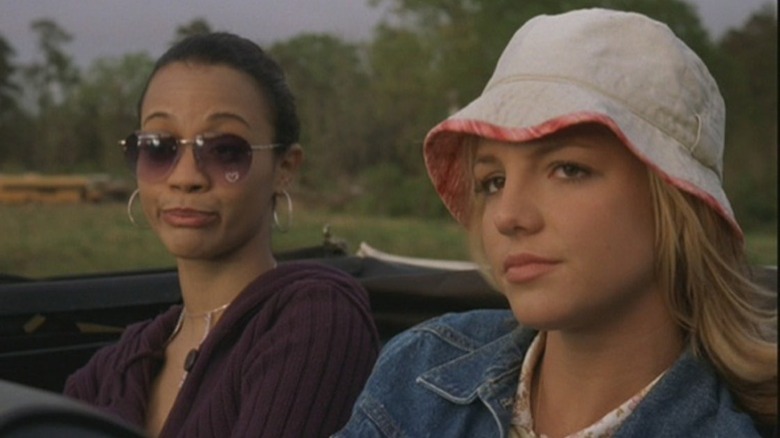 Paramount
Actress Zoe Saldana reached stardom off the back of a pair of modern sci-fi classics in 2009. She played Lt. Uhura in J.J. Abrams' reboot of "Star Trek" and the Na'vi named Neytiri in James Cameron's "Avatar." Both garnered accolades and big box office bucks, and in 2014 another sci-fi adventure would mark her entry into the MCU, as Gamora in "Guardians of the Galaxy." But not every role in Saldana's career was as memorable or beloved, and her worst — by a wide margin — is in 2002's "Crossroads."
A movie vehicle for pop star Britney Spears, it was only made to expand the singer's empire and get her on the big screen. "Crossroads," notable for being written by Shonda Rhimes (creator of "Grey's Anatomy"), centered on a trio of young women, Lucy (Spears), Kit (Saldana) and Mimi (Taryn Manning). The three friends reconnect after years apart, meet a dashing stranger (Anson Mount) and take a road trip across the country. The movie was a disaster with critics, who found it devoid of any cinematic value, with Rotten Tomatoes' critical consensus calling it a "silly pop star vanity project."
Spears' life and career have been rocky, and while none of her troubles were caused by how bad "Crossroads" was, it definitely hurt her chances at a Hollywood career. Saldana, on the other hand, was able to survive and break out in "Star Trek," as did Anson Mount, who currently leads "Star Trek: Strange New Worlds."
Dave Bautista in Wrong Side of Town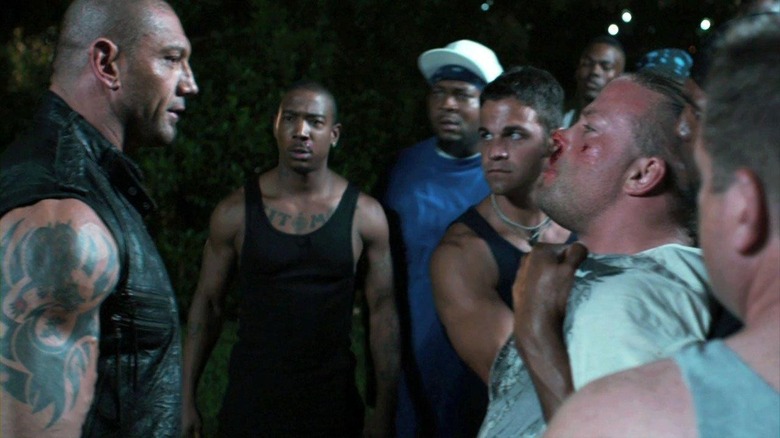 Grindstone Entertainment Group
Today, former WWE star Batista is known by his real name, Dave Bautista, and he's known for starring in sci-fi pics likes "Blade Runner 2049," "Dune," and of course as Drax in the "Guardians of the Galaxy" series. But back in the early 2010s when he was just making his transition from the ring to the screen, he had a few disastrous attempts at Hollywood stardom. The one he probably wants to pretend never happened is "Wrong Side of Town."
The first film in which Bautista had a lead role, it was essentially a means to give a few different WWE fighters a shot at Hollywood, with Nelson Frazier Jr. (known in the ring as Viscera) and Rob Van Dam also present. Despite Bautista being the one who found fame as an actor, the movie centered on Van Dam's character Bobby, an ex-Marine with a price on his head. When his daughter is kidnapped, he gets help from his old friend Big Ronnie (Bautista). 
Though Bautista gets star billing, Van Dam is the lead, and he unfortunately has no talent or charm, making the film a slog to sit through. Weak action and a paint-by-numbers story don't help. As a direct-to-DVD flop, it's been all but forgotten, and Bautista is probably hoping it stays that way.
Michael Rooker in Retreads
Eugene Powers/Shutterstock
Though many fans know him as Yondu in "Guardians of the Galaxy," or from his stint as Merle on "The Walking Dead," actor Michael Rooker's Hollywood career goes back decades. Some of his better early works include "Henry: Portrait of a Serial Killer" and the 1997 thriller "Rosewood," plus he's appeared in a number of classics like "JFK" and "Tombstone." But early in his career it wasn't all highly-rated thrillers and iconic biopics, and one film, the 1988 biker drama "Retreads," is perhaps Rooker's biggest failure.
Rooker appears in the film as a member of a group of bikers called the Retreads, who — like Britney Spears and Zoe Saldana in "Crossroads" — reunite for a cross-country road trip. But when they encounter a sexy nuclear scientist who is on the run from the IRA, their friendly adventure because a fight for their lives. Before long, the rough-and-tumble outlaws find themselves the only ones who can stop an atomic Armageddon.
If the premise sounds laughable, you don't know the half of it. Every bit as ludicrous as its logline suggests, Rooker's future stardom is the only thing that makes this at all worth paying attention to. Had he stayed a B-movie player, this one might never have even made it to IMDb. It's a double-edged sword for Rooker, who we can't imagine wants anyone even knowing it exists. 
Bradley Cooper in Bending All the Rules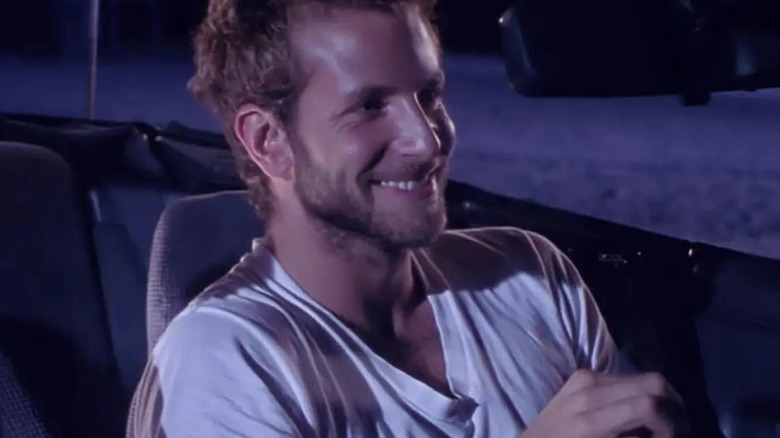 Lionsgate
Despite his career stretching all the way back to the '90s,  Bradley Cooper didn't really find fame until a decade later. Now he's one of the biggest names in Hollywood, known for his good looks and leading man charm while also receiving several Oscar nominations. In 2014, he joined the cast of "Guardians of the Galaxy" not for his looks, but for his attitude, voicing the CGI-animated Rocket Raccoon. But despite all the accolades, even Cooper isn't without his misfires, and one stands out: the romantic comedy "Bending All the Rules."
The movie tells the story of Kenna (Colleen Porch), a career-focused woman not looking for anything serious when she begins casually dating two different men: the laid-back, free-spirited disc jockey Jeff (Cooper), and the more straight-laced and responsible Martin (David Gail). Even though she's made it clear she wants no part of a committed relationship, the two men compete for Kenna's affection.
Even for a not particularly sophisticated rom-com, "Bending All the Rules" fails to live up to even the genre's most basic standards, inducing more groans than laughs or tears. The fact that the movie was filmed in 2002 and released in 2011, after Cooper became the breakout star of "The Hangover," should tell you all you need to know. Cooper himself is probably wishing it had remained unreleased.
Lee Pace in The Resident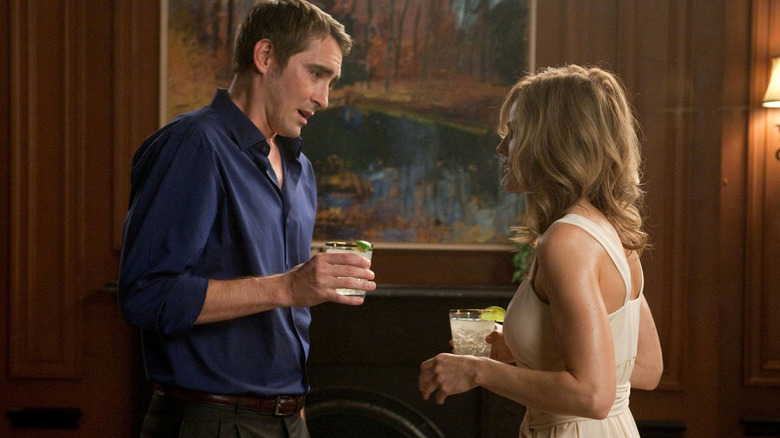 Paramount
Lee Pace's first feature film was Tarsem Singh's "The Fall," an avant-garde work of art that was granted four stars by noted critic Roger Ebert on its debut in 2006. His star would continue to rise until entering blockbuster territory with "Guardians of the Galaxy," where he played the power-hungry villain Ronan the Accuser. He's also starred in a pair of critically acclaimed TV series: "Pushing Daisies," from the mind of Bryan Fuller ("Hannibal"), and "Halt and Catch Fire." But he also has at least one movie he'd surely like us to forget, the 2011 psychological thriller "The Resident."
Hilary Swank stars as Dr. Juliet Devereau, who is looking for a new place to live after leaving her boyfriend Jack (Pace). She soon finds an apartment in a building run by Max (Jeffrey Dean Morgan), who also seems like the perfect new man to take Jack's place in her life. But before she can even start flirting with him, Max becomes obsessed with her, and what at first seems like an innocent courtship quickly turns dangerous.
With Swank, Pace, and Morgan, plus a supporting cast that includes Christopher Lee and Nana Visitor, this limp quasi-horror chiller wastes an excellent cast. What is meant to be riveting and suspenseful just becomes monotonous and boring. Ultimately the film is little more than an exploitation vehicle, more concerned with showing a sexy damsel in distress that generating actual scares.
Vin Diesel in Strays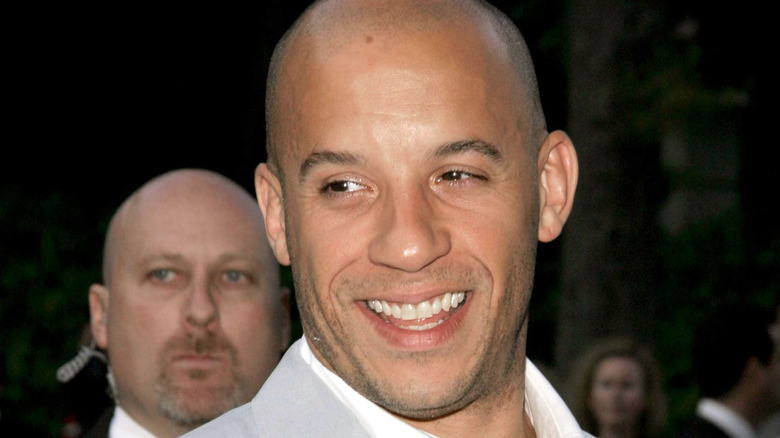 Everett Collection/Shutterstock
Action star Vin Diesel is best known for his role as Dom Toretto in the long-running "Fast and Furious" franchise, which first ignited in 2001. Already a big bankable name in 2014, he joined the "Guardians of the Galaxy" cast not as a brooding, alien-hunting mercenary like the one he plays in "Riddick," but as the voice of the gentle, soft-spoken walking tree called Groot. Though he only ever has one line, "I am Groot," Diesel has been able to use his distinctive voice and vocal mannerisms to inject life into the character, even as he was reborn as Baby and Teenage Groot.
But before he was a star, Diesel appeared in "Strays," a low-budget indie drama that he's surely happy most of his fans have lost track of over the years. With "Strays," the embarrassment is threefold, because Diesel didn't just star in the movie — in his first speaking role — but he wrote and directed it too. 
The film is ostensibly a dark character study of a troubled small-time drug dealer named Rick (Diesel), who has grown tired of the grind and is looking to settle down and find true love. Though Diesel shows early promise, the film itself is a copycat trainwreck and mishmash of mid-'90s cliches. It tries hard to be a soulful examination of the struggles of street-level hustlers, but it's just boring, badly written, and cheaply produced. Leave this one in the bargain bin. 
Glenn Close in Maxie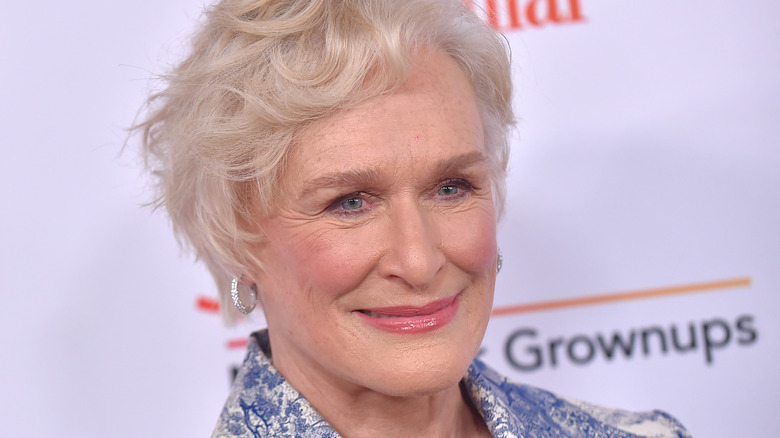 DFree/Shutterstock
Practically Hollywood royalty, actress Glenn Close has starred in more movies than we can count, including classics like "The Big Chill" and "Fatal Attraction," and even playing Cruella de Vil in the live action remake of "101 Dalmations." In 2014 she played the leader of the Nova Corps — the MCU's space police — in "Guardians of the Galaxy." But even a legend like Close has her share of clunkers, and the worst might be the 1985 screwball comedy "Maxie," where she starred opposite Mandy Patinkin ("The Princess Bride").
Close played the titular Maxie, a 1920s flapper — a bohemian type known for their freewheeling sexuality — who is looking to get her big break in Hollywood. The only problem is that the year is 1985, and Maxie is a ghost. Yes, you read that correctly, "Maxie" has Close playing a woman who died before she'd gotten her big acting break, and now she haunts Nick (Patinkin), who has just moved into her old home, by possessing his wife's body.
Unfunny and awkward, it's a movie that simply goes nowhere, with a goofy plot that doesn't even sound good on paper. Roger Ebert could barely muster up a star and a half for the flick, giving a brutal review where he lamented, "if Maxie had any brains, she would appear in Jan's body, take one look at the script, and decide she was better off dead."
Djimon Hounsou in Biker Boyz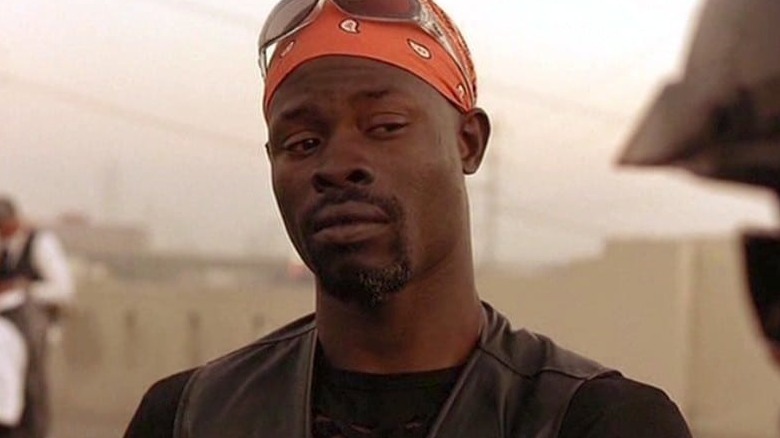 Dreamworks
Playing the former Kree Starforce soldier Korath the Pursuer in "Guardians of the Galaxy" was actor Djimon Hounsou. Though he might not be the biggest name in the film, Hounsou may have been one of the most accomplished, with prestigious roles in films like "Amistad" and "Blood Diamond," as well as blockbusters like "Stargate" and "Gladiator." But like any actor, even Hounsou has a role or two he'd probably rather not discuss. Let us present the sports action film "Biker Boyz."
Centered around motorcycle drag racing, the movie tells the story of a renowned rider nicknamed Smoke (Laurence Fishburne), who sees a young upstart challenge his supremacy. This new renegade is aptly known as Kid (Derek Luke), whose popularity riles Smoke, and before long they're facing off on the track in a bitter rivalry. Even with strong cast — which also includes Hounsou, Eric La Salle, Lisa Bonet, Orlando Jones, and Larenz Tate — the movie is a mess, and the worst kind of trendy "extreme" sports action movie you could imagine. 
Coming across like a soap opera for men, the acting is bad, the action is worse, and the story — despite its simple premise — is unnecessarily complicated by multiple failed subplots. There have been plenty of great motorcycle movies, but "Biker Boyz" is definitely one the genre wishes we'd forget, and Hounsou probably does too.
John C. Reilly in Boys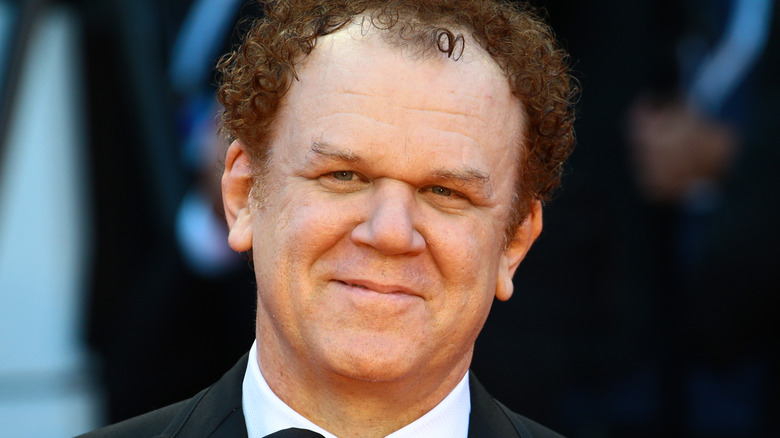 Matteo Chinellato/Shutterstock
Veteran character actor John C. Reilly, known in some circles as Dr. Steve Brule from "Tim and Eric Awesome Show, Great Job!," played the bumbling Nova Corps agent Rhomann Dey, a cynical and world-weary pursuer of Star-Lord and his fellow Guardians. Reilly's career is full of classics and movies in every genre, from action epics like "Kong: Skull Island" to prestige dramas like "The Aviator." With so much variety in his resume, that also means there's bound to be a few movies that he'd want us to forget, and at the top of the list is the disappointing Winona Ryder drama "Boys."
In "Boys" we meet John Baker (Lukas Haas), a jaded student at a boys' boarding school whose life is turned upside down when he discovers a young woman (Winona Ryder) unconscious in an open field. Helping her escape her troubles, he hides her in his dorm room, but their budding friendship is complicated when he discovers just what she's running from, and why the police are after her.
Part teen comedy, part mystery, with a bit of edgy '90s comedy, the movie is a sloppy patchwork of conflicting styles and tones. It was ripped by Roger Ebert, who called it "a low-rent, dumbed-down version of 'Before Sunrise' with a rent-a-plot substituting for clever dialogue." Thankfully, Reilly's part is relatively small, and he gets through it mostly unscathed. But if it were possible, we have no doubt he'd erase it from all of our memories.
Peter Serafinowicz in Pudsey the Dog: The Movie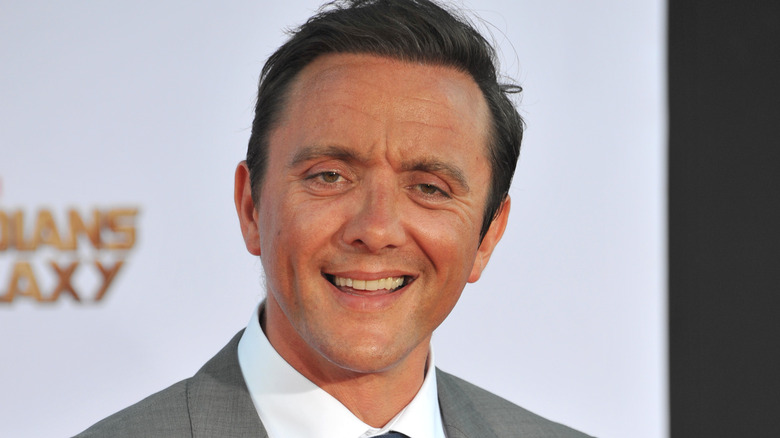 Featureflash Photo Agency/Shutterstock
Appearing in "Guardians of the Galaxy" as a member of the Nova Corps, Peter Serafinowicz has a small role but delivers one of the film's most iconic lines. Describing the team as "a bunch of A-holes," he even made it into the film's trailer. But long before, Serafinowicz was famous for voicing Darth Maul in "The Phantom Menace," splitting sides as Brian Butterfield on his own BBC sketch comedy show in 2007, and later for starring in Amazon's live-action comic book adaptation "The Tick" in 2017. But also tucked in there was "Pudsey the Dog: The Movie," a film that's bad by even the low standards of children's fare.
Produced by Simon Cowell, the film was based on Pudsey, the animal half of a human-dog pair of entrants on reality game show "Britain's Got Talent." The film turns the story of the real-life canine contestant into a fictional talking animal movie, with Pudsey voiced by British actor David Walliams and Serafinowicz as Ed the Horse. The movie sees Pudsey moving to a small village under threat from a hostile landlord and his nasty cat named Faustus.
So bereft of entertainment value, even for the young ones, "Pudsey the Dog: The Movie" was raked over the coals by reviewers. Peter Bradshaw of The Guardian called the film "so depressingly bad" that audiences would be "silently asking themselves if life has any value," while adding that it made him feel "shame on behalf of everyone involved."
Kurt Russell in Crypto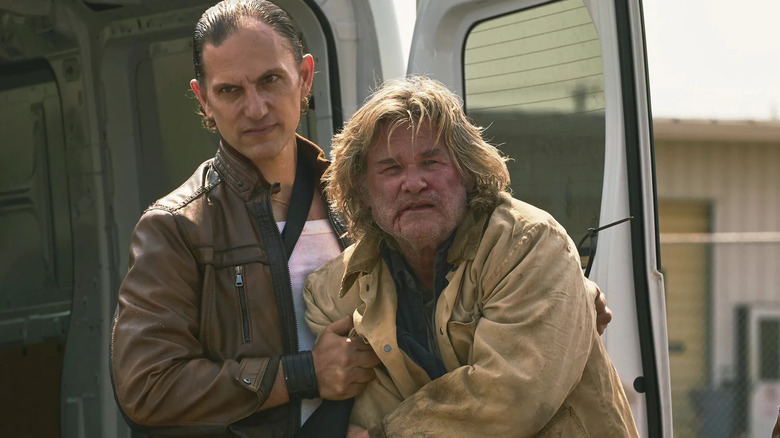 Grindstone Entertainment Group
The MCU has taken its share of criticism for weak villains like Malekith, Aldrich Killian, and even Ronan the Accuser. But there were no complaints about Kurt Russell as Ego the Living Planet in "Guardians of the Galaxy Vol. 2," who proved to be one of the franchise's best. As played by the former "Escape from New York" star, Russell gave him a mix of roguish charm, noble distinction, and ultimately, power-hungry madness. In return, the film was one of the best of Russell's impressive filmography. But when it comes to his worst — the movie he'd love to forget — there's no competition with the 2019 low-budget thriller "Crypto."
Russell may not be the star, but given his legendary status he gets top billing in this schlock-fest. He plays Martin Duran Sr., whose son is a powerful finance executive who's transferred back to his hometown from New York City after botching a big account. Duran Sr. is kidnapped by Russian mobsters and used as a bargaining chip when their illegal schemes are discovered by Duran Jr.
In what appears to have been developed as a concept that would mine the suddenly hot world of cryptocurrency, the plot of "Crypto" is slapdash at best. Russell appears in this cheaply made, quickly churned-out B-movie only briefly, but is front and center on the poster to trick people into thinking this might be a good effort.
Pom Klementieff in Hacker's Game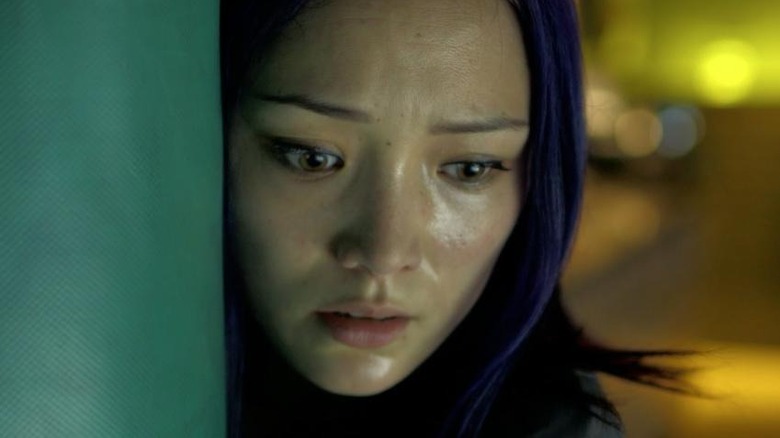 Media In Sync
French actress and model Pom Klementieff had more than a dozen films under her belt, mostly in her native France, before joining "Guardians of the Galaxy Vol. 2" as the empath Mantis. Her American debut was in the Spike Lee-directed remake "Oldboy," starring Josh Brolin — who she'd face again in "Avengers: Infinity War" — and from there it was on to Hollywood blockbusters. After "Vol. 2" she moved onto "The Addams Family," "Uncut Gems," and eventually both parts of "Mission Impossible — Dead Reckoning." But just a couple of years before her career-altering role in the MCU, she starred in "Hacker's Game," an atrocious cyber-thriller she might delete from existence if she could.
Klementieff stars as Loise, a brilliant hacker who uses her skills to take down dangerous individuals for a human rights firm. Her latest assignment is stopping a dangerous international arms dealer. During a late night game of online chess, Loise meets and befriends another digital savant, Sloyan, a former hacker who now works for a security firm protecting high value clients. But their romance hits a snag when Loise learns that Sloyan's new client is the same arms dealer she's after. 
A bottom shelf thriller with little excitement and nearly homemade production values, "Hacker's Game" is a jumbled mess, with the Los Angeles Times knocking it for a sloppy screenplay, insufferable dialogue, and poor performances. They didn't pull any punches when it came to Klementieff either, labeling her acting range as that of "a petulant child." Ouch.
Sean Gunn in Stricken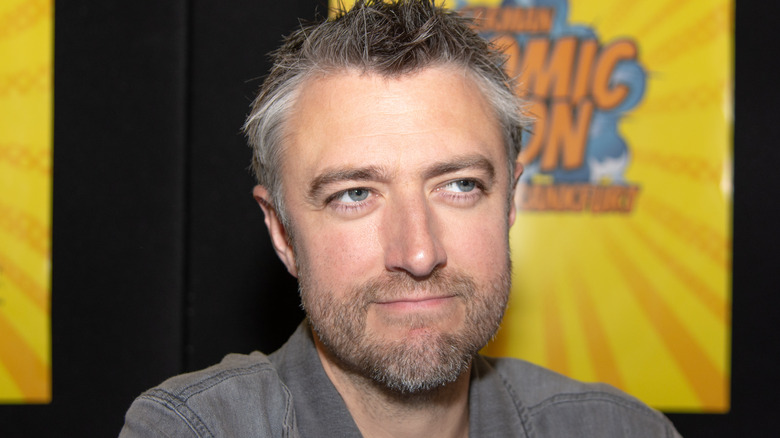 Markus Wissmann/Shutterstock
Even before "Guardians of the Galaxy," actor Sean Gunn had appeared in several movies made by his brother James Gunn, including "Tromeo and Juliet" and "The Specials," which James wrote, as well as "Super," James' sophomore directorial effort. In the "Guardians of the Galaxy" films, Sean plays the Ravager named Kraglin, and also provides the motion capture performance for Rocket Raccoon. It should come as no surprise, given his brother's strong filmography, that Sean's most forgettable film is not one directed by James. Instead, it's the 1997 horror film "Stricken."
Like many other '90s teen horror movies, "Stricken" puts a group of young friends into a story of shocking murder and unexpected twists. Starting out as a series of extreme practical jokes among the group, things quickly escalate into a nightmare, leading to a cascading series of increasingly bloodier incidents. With Jamie Kennedy in the cast, it's easy to see the influence from "Scream" (released a year earlier), but it is not a patch on the 1996 classic. The characters are unlikeable, the script boring, and the kills are not nearly as fun, nor the surprises as satisfying.
From the sound of it, you might be tempted to put this one on for a cheap laugh around Halloween, but trust us, you'll regret it. We're almost certain that Sean Gunn did.
Chris Pratt in The Extreme Team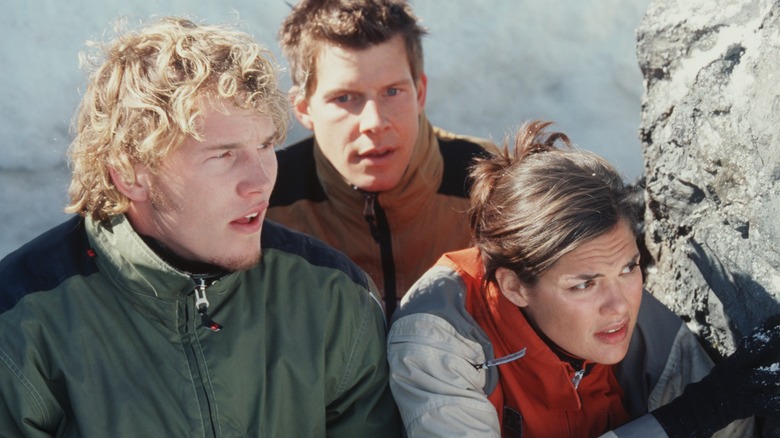 Warren Miller Entertainment
Before Chris Pratt was cast as Star-Lord in "Guardians of the Galaxy," he was best known for his stint as Andy Dwyer on the hit sitcom "Parks and Recreation," and his role in the gritty war actioner "Zero Dark Thirty." But his career stretches back much further, and in his early days there was no shortage of bad roles for the future superhero. One of them might in fact be the worst movie on this list: the 2003 action movie "The Extreme Team," which oddly enough takes a clear cue from the Vin Diesel action blockbuster "xXx."
Co-starring a bunch of nobodies and one-time "it-girl" Bai Ling, "The Extreme Team" follows a team of hot young elite black ops soldiers who are all recruited from various extreme sports to be part of a clandestine intelligence agency. When one of their team is abducted in New Zealand, they spring into action to stop the diabolical fugitives who are responsible.
An extreme disaster of a movie, every element is head-scratchingly awful, from its plot-hole-laden story to its cheesy D-grade acting and ridiculous attempts at clever zingers. A collection of cliches and xeroxed moments done better in the films it's trying desperately to be like, it's as bad as an early 2000s action movie can possibly get. On the plus side, it's a scant 78 minutes long, so the awfulness is at least over quickly — both for Pratt and us.