Blue Bloods' Erin Reagan Seemingly Confirms Major Storyline For Season 13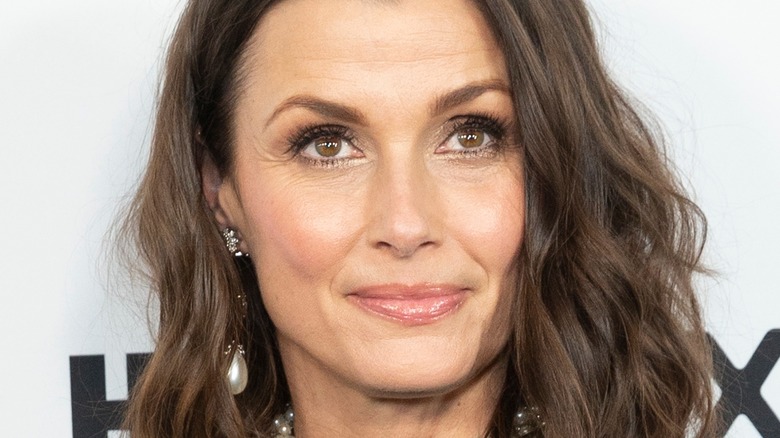 Lev Radin/Shutterstock
As one of the original stars of "Blue Bloods," Bridget Moynahan has been playing Erin Reagan since 2010. A cornerstone of the Reagan family, Erin sets herself apart as the lone woman and preeminent legal mind of the bunch. Unlike her Police Commissioner father, Frank (Tom Selleck), and boots-on-the-ground cop and detective brothers, Erin has spent 12 seasons of the police procedural climbing her way up the legal channels, working as a prosecutor in the New York County District Attorney's Office and becoming chief of the Trial Bureau.
In April, fans were thrilled by CBS' announcement of a Season 13 renewal of "Blue Bloods." Part of the series' continued success comes from longstanding traditions; fans can expect to tune in and be greeted by a weekly criminal investigation and corresponding family dinner.
However, the Season 12 finale also offered some hints of upcoming changes. The season ends with Detective Baez (Marisa Ramirez) becoming a mother, and Express confirmed that the character would be returning. As confirmed by Moynahan herself, Erin is also expected to undergo some changes.
Erin's run for DA will feature prominently in Season 13
In the "Blue Bloods" Season 12 finale, Erin Reagan announced that she intended to run for District Attorney. Still, it was unclear if that choice would come to fruition in Season 13 or how it might manifest. Now, Bridget Moynahan has all but confirmed that the DA race will feature prominently in the upcoming season, thanks to a telling Instagram post. In the photo, the actress is holding up a T-shirt that reads, "Elect Erin Reagan for Manhattan District Attorney." The caption says, "Do I have your vote?"
Fans and friends flooded the comment section with words of approval. "Detective Baker approves!" wrote Moynahan's co-star Abigail Hawk. Other commenters wondered if the prop shirt would be for sale. "Awesome!" wrote @mariahart73. "I need one of those shirts!" It's a distinct possibility that the tee will join the series' online store, which includes such hits as a "Team Jamko" coffee mug and a cardboard cutout of Tom Selleck.
For executive producer Kevin Wade, Erin's DA run has been a long time coming. "We have played her under four or five DA's, with whom she often clashed over principles as well as over ways and means," Wade told Deadline. "Time's come for her to ask for [the job] by announcing she's running for the office."