Whatever Happened To Joanne After That '70s Show?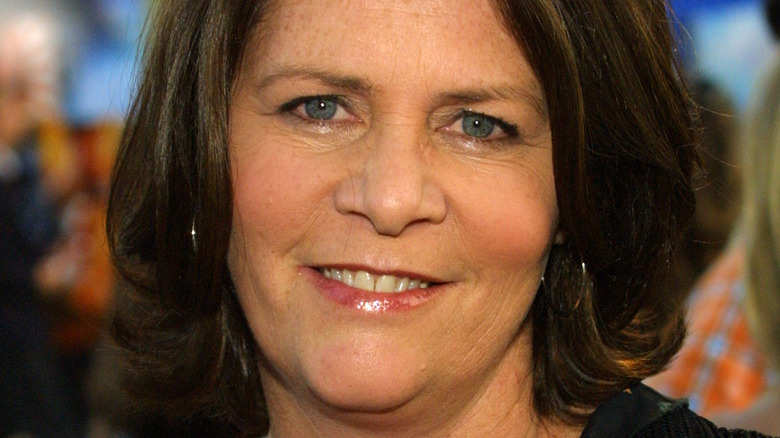 Frederick M. Brown/Getty Images
While the teenage stars of "That '70s Show" tended to dwell in Eric Forman's (Topher Grace) basement, plenty went on upstairs, especially as it pertained to the adult characters. For the first three seasons, Kitty (Debra Jo Rupp), Red (Kurtwood Smith), Bob (Don Stark), and Midge (Tanya Roberts) were an unlikely pair of couples drawn together by neighborly proximity and their children's relationship.
When Midge divorced Bob and left Point Place for California, Bob became a sulky bachelor until he began dating Joanne Stupac in Season 4. The assertive manager of a dog food factory appeared in twelve episodes of "That '70s Show" between 2001 and 2003 before dumping Bob (via IMDb).
Before playing Joanne, Mo Gaffney had cut her teeth in comedy series like "Absolutely Fabulous" and "Mad About You," as well as stage roles, comedy specials, and films such as the cult classic "Drop Dead Gorgeous." Here's what Gaffney has been up to since she played Joanne on "That '70s Show."
Mo Gaffney is a regular fixture on sitcoms
After her 12-episode stint on "That '70s Show," Mo Gaffney had an impressive slate of TV appearances under her belt as a working actress. Gaffney has single-episode credits on several series, ranging from crime procedurals like "NCIS" to acclaimed dramedies like "Shameless" to a countless list of comedies like "Veep" and "Brooklyn Nine-Nine."
Gaffney has also revisited the series for which she is perhaps best known. In 2019, the actress reprised her role as Dr. Sheila Kleinman for the "Mad About You" reboot alongside Paul Reiser and Helen Hunt. Additionally, Gaffney is a longtime presence on "Absolutely Fabulous," appearing in the British series several times between 1992 and 2012. She revisited the role of Bo most recently in the 2016 film "Absolutely Fabulous: The Movie" (via IMDb).
At the time of the film's release in 2016, Gaffney went on the "Fascinated with Gearoid Farrelly" podcast to talk about staying booked and busy on sitcoms through the years. "Absolutely Fabulous" still has a special place in her heart. "It was thrilling to have jobs. I liked a lot of those sitcoms. I thought they were good, I thought they were funny," she said. "But the first and best sitcom I was ever on was 'Ab Fab.'"