Better Call Saul's Vince Gilligan Wishes He Had Done This One Thing Differently In Waterworks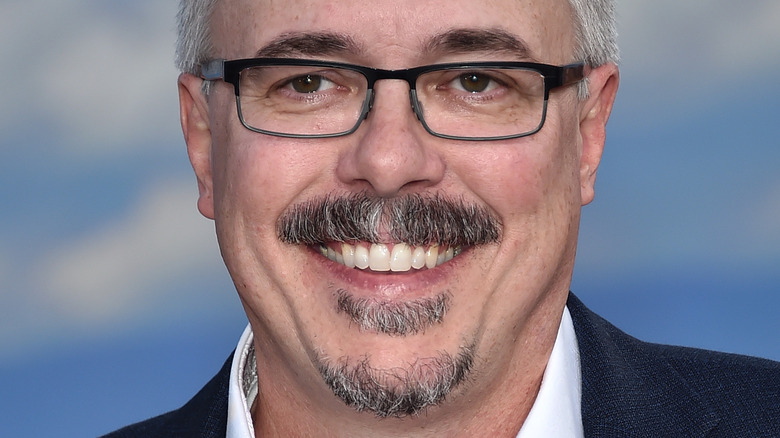 DFree/Shutterstock
Many people started tuning in to "Better Call Saul" as a way to relieve their "Breaking Bad" fix. When the drama wrapped up, insatiable fans weren't ready for it to end and eagerly awaited Vince Gilligan's prequel centered around Saul Goodman (Bob Odenkirk) and how he became the number one criminal lawyer of Albuquerque, New Mexico. Fans that hoped for glimpses of what was to come in "Breaking Bad" weren't disappointed when Tuco Salamanca (Raymond Cruz), Mike Ehrmantraut (Jonathan Banks), Gus Fring (Giancarlo Esposito), Lydia (Laura Fraser), and others began appearing in the show. But viewers also quickly noticed that while the shows are both from the mind of Gilligan, there are some ways in which "Better Call Saul" is better than "Breaking Bad."
Performances by phenomenal actors such as Rhea Seehorn as Kim Wexler, Michael McKean as Chuck McGill and Patrick Fabian as Howard Hamlin elevated the story, and provided characters fans could passionately root for — or against. What began as a show to lead up to "Breaking Bad" created its own world that could hold up just fine without Walt White (Bryan Cranston) and Jesse Pinkman (Aaron Paul) in it.
Like "Breaking Bad," every detail of "Better Call Saul" is meticulously planned out, foreshadowing what's to come. Simple lines mean more than you realized, making repeat viewing almost essential. While Gilligan has said he's pleased with how the show's final season is playing out, he also wishes he'd done one thing differently in the episode "Waterworks."
Gilligan wishes he'd remembered the bluetooth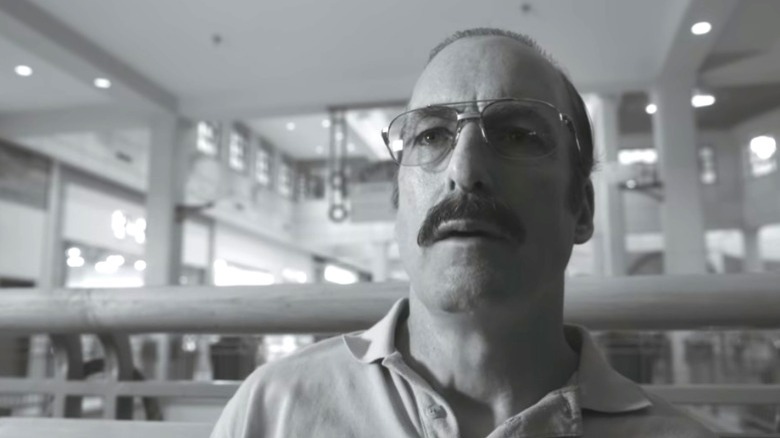 As "Better Call Saul" comes to an end, co-creator Vince Gilligan wrote and directed "Waterworks," the penultimate episode of the final sixth season. But looking back on it, he made a mistake in the evolution of Gene/Jimmy reverting back to being Saul Goodman again. According to TV Line, Gilligan admitted to reporters at the Television Critics Association virtual press tour that he "realized Gene, at the very end of the final act, he should've been talking to Jeff on his Bluetooth earpiece, because we had made a point in the previous episode that he was back to being Saul with the earpiece. I dropped the ball on that one when I wrote the episode."
With how tightly organized the creative team has gotten with the storyline and pacing on "Better Call Saul," it's surprising to hear a detail like this was missed, but it also shows that Gilligan is human. "Breaking Bad" and "Better Call Saul" may be as close to television perfection as you can get to some fans, but even perfectionists can make mistakes. We're pretty sure fans will forgive this oversight, as we were too busy watching the "Better Call Saul" and "Breaking Bad" worlds collide with Kim Wexler's chance encounter with Jesse Pinkman, and breathing a sigh of relief that Gene didn't hurt Carol Burnett [as Marion]. With Odenkirk admitting to Vanity Fair that Marion is related to someone on the show — and only one episode remaining — we're holding our breath for what's to come.