The One Time Young Sheldon's Iain Armitage Stumbled Onto Impractical Jokers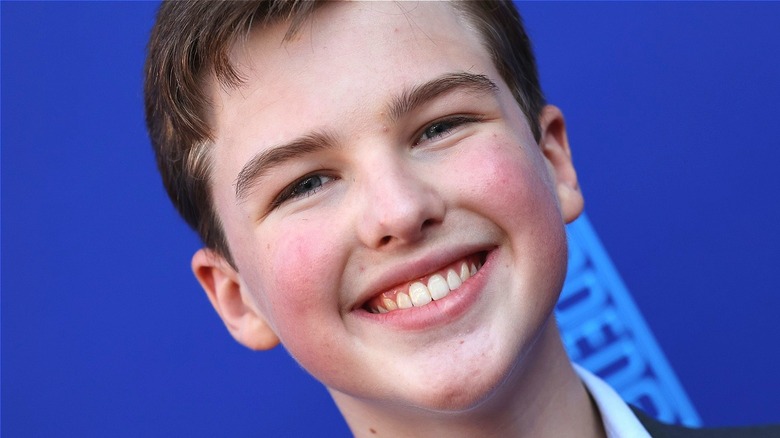 David Livingston/Getty
A longtime flagship series for truTV, "Impractical Jokers" is a uniquely successful entry into the hidden camera genre of television. Part goofy comedy and part battle of wills, the series follows four lifelong friends — now three, following Joe Gatto's departure from the series in Season 9 — as they try, come hell or high water, to make each other crack up. With Season 10 on the horizon, the jokers have plenty of tools left in their pranking arsenal.
Beginning in Season 2, "Impractical Jokers" grew successful enough to start including celebrity guests. Among the first of these were Rosie O'Donnell and members of the band Imagine Dragons. In the ensuing years, the guest list has only gotten more impressive, with Season 9 alone featuring the talents of Colin Jost, Method Man, Brooke Shields, and perennial prankster Eric André (via IMDb).
Unbeknownst to the "Impractical Jokers" cast, they featured one celebrity long before he was famous. Here's how Iain Armitage of "Young Sheldon" fame stumbled into a prank on "Impractical Jokers."
Iain Armitage was unintentionally part of a hot dog stand prank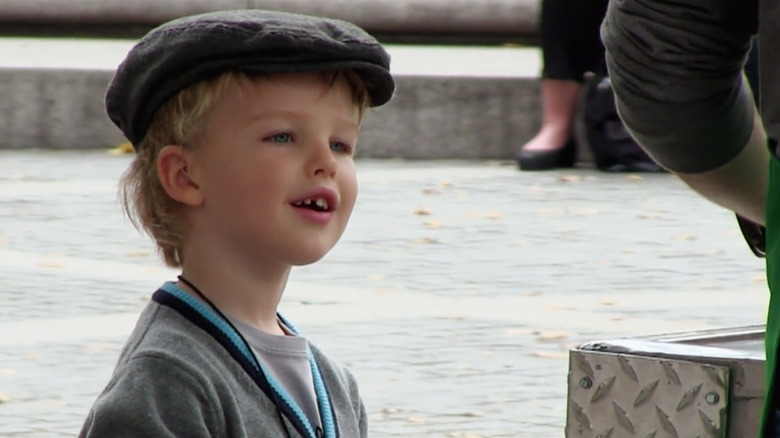 truTV
Iain Armitage has been hamming it up on camera since he was 6 years old, leveraging his popular YouTube account Iain Loves Theater into an acting career. He hit the ground running in 2017 when he appeared in three films as well as an episode of "Law & Order: SVU." It was around this time he also began working on "Big Little Lies" and "Young Sheldon," the latter of which earned him a Young Artist Award (via IMDb). A few years earlier, however, a toddler-aged Armitage unintentionally made his TV debut on "Impractical Jokers."
In the spirit of the prank show's improvisational style, Armitage's appearance on "Impractical Jokers" was entirely unplanned. In fact, the youngster is credited by IMDb in the Season 3 episode as "Pretzel Boy." In the scene, the jokesters take turns operating a hot dog stand to the discomfort of their customers. Armitage, meanwhile, is blissfully unaware of his vendor James "Murr" Murray's ulterior motives. When the pranksters goad a visibly uncomfortable Murr into telling the Kangol-wearing toddler he's a "sexy little fella," Armitage replies, "Thank you a lot, sir."
Armitage took to Twitter to reminisce about his one-time appearance on "Impractical Jokers," posting a present-day photo with Murr. "When I was about 4 I accidentally stumbled my way onto the show while trying to buy a pretzel in NYC," writes the tween star. "This was way before I even thought about being an actor!"