Disney Accused Of Stealing Pirates Of The Caribbean From Screenwriters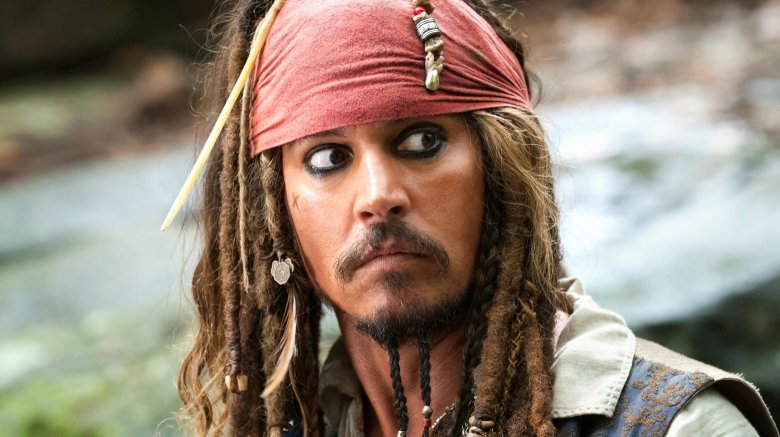 Walt Disney Pictures
A pair of screenwriters claim Disney plundered their ideas for the Pirates of the Caribbean movie franchise.
Deadline reports that A. Lee Alfred II and Ezequiel Martinez Jr. are suing the Walt Disney Company, alleging that Disney stole "copyrighted expression of themes, settings, dialogue, characters, plot, mood, and sequence of events" from a script they wrote in 2000 titled Pirates of the Caribbean. They say they submitted the script while working with Disney on a potential Red Hood film. 
According to their claims, the two writers and their producer Tova Laiter were working closely with Disney employees and they say the company got them into the Writers Guild as they worked on Red Hood, which was never made. They say they gave Disney a script for Pirates of the Caribbean and a sizzle reel in 2000, but their relationship with the studio went downhill. They were paid for their work on Red Hood and their arrangement with Disney essentially came to an end.
According to the lawsuit, their screenplay for Pirates of the Caribbean was "intentionally copied and commercially exploited by [Disney], creating a billion-dollar franchise, with no credit or compensation to Alfred or Martinez."
The filing points out that longtime Pirates producer Brigham Taylor told the writers in 2000 that "the idea of a film based on the Pirates of the Caribbean ride had been suggested over the years" and that Disney had recently kicked around the idea again.
Pirates of the Caribbean: The Curse of the Black Pearl debuted in 2003 and set the stage for a $4.5 billion franchise that's stretched through four more movies including this year's Pirates of the Caribbean: Dead Men Tell No Tales.
This definitely isn't the first time Disney has been accused of stealing an idea. Earlier this year, the writer of Total Recall filed a lawsuit over Zootopia, but the case was later dismissed.