Disney Is Being Sued For Allegedly Stealing The Idea For Zootopia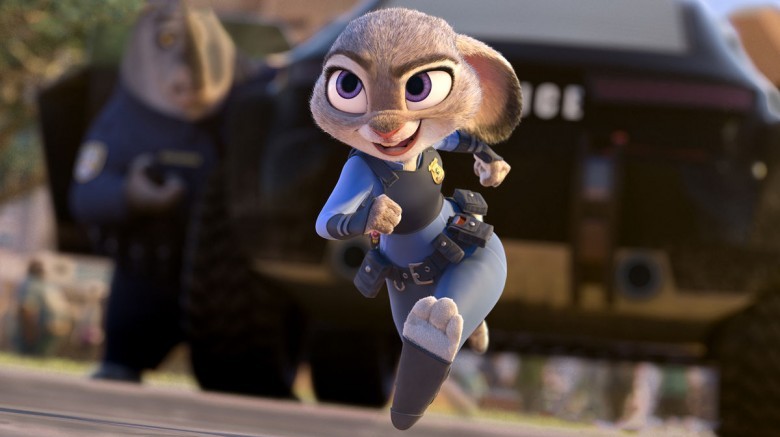 A new lawsuit alleges that Disney stole the idea for the hit Zootopia from Gary L. Goldman, the writer of Total Recall and Big Trouble in Little China.
The suit says that the company heard two pitches for a Zootopia-esque concept from Goldman, but they ended up telling him they weren't interested and instead produced the movie without him. "He provided a treatment, a synopsis, character descriptions, character illustrations and other materials," reads the suit. "They copied Goldman's themes, settings, plot, characters, and dialogue— some virtually verbatim."
According to the lawsuit, Goldman first pitched his idea (which combined a live-action component called "Looney" with an animated component called "Zootopia") in 2000 to Disney executive and Mandeville Fims' CEO David Hoberman. The suit says Hoberman liked the idea, but ended up passing on the project. Goldman allegedly pitched it to the studio again in 2009 while working on a script adaptation of Stan Lee's Blaze comic. The studio allegedly passed again, but later went into production on their own Zootopia project.
The suit alleges that Disney has done this with other properties as well, listing The Lion King, Toy Story, Frozen, Inside Out, and more as examples of films that had been copied without credit. The lawsuit says that the copying of Zootopia is obvious due to Goldman's detailed character descriptions and the other elements that he allegedly presented the studio. It also uses a quote attributed Zootopia co-director Byron Howard as backup, with Howard allegedly telling artists, "Don't worry if you feel like you're copying something, because if it comes through you, it's going to filter through you and you're going to bring your own unique perspective to it." You can read the full text of Goldman's complaint, which includes a side-by-side depiction of Zootopia's characters and Goldman's alleged designs.
Disney denied Goldman's lawsuit, saying in a statement to The Hollywood Reporter that it's "riddled with patently false allegations" and is " "an unprincipled attempt to lay claim to a successful film he didn't create. Disney said it will "vigorously defend against it in court."
Based off a script from Jared Bush and Phil Johnston and directed by Bush, Howard, and Rich Moore, Zootopia made more than $1 billion worldwide and was a critical darling, winning both the Oscar and the Golden Globe for best animated picture. This newest wrinkle could put a dent in the well-received film's history, if it ends up panning out in Goldman's favor.
While we wait to see how the lawsuit will play out, read up on the untold truth of Zootopia.