Mel Gibson And Frank Grillo In Talks To Star In Joe Carnahan's Boss Level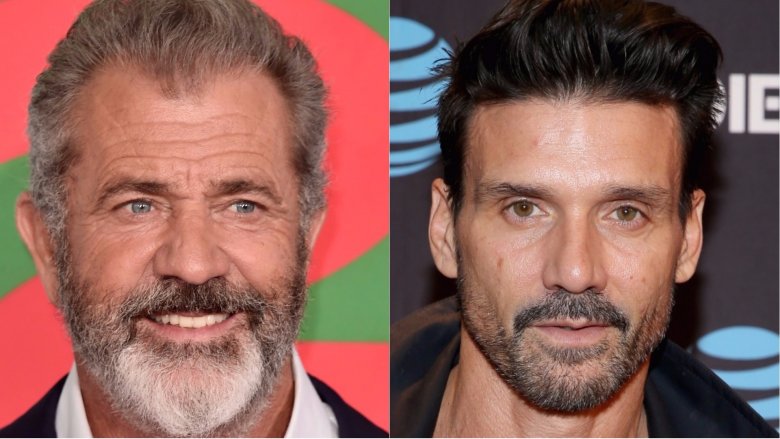 Getty Images
If you liked the time-loop action movie Edge of Tomorrow, but thought it could've used a lot more Mel Gibson, then boy do we have a real peanut-butter-in-my-chocolate situation for you.
According to a report by Deadline. Gibson and actor Frank Grillo are both in talks to take the lead roles in the next movie from Joe Carnahan, the director of The Grey, Smokin' Aces, and The A-Team.
The movie, written by Carnahan, will focus on a retired elite soldier, played by Grillo, who is trapped in a time loop that always ends with his death. The way out of the loop is simple: kill the people or things that are responsible for making it. Gibson's role in this equation is so far unknown, but how much do you want to bet that he's the bad guy?
While Gibson hasn't worked with Carnahan before, It's a reunion for Grillo, who previously worked with Carnahan on The Grey.
Gibson is also working on directing an independent film about a merciless family of Italian bankers called The Medicis. He is also, along with Danny Glover, reportedly exploring the idea of a theatrical Lethal Weapon continuation—the fifth movie in that franchise, should work on it move past the ideas stage. 
Aside from Boss Level, Carnahan and Grillo are teaming up to reimagine the modern classic Indonesian martial-arts movie The Raid. He'll also be seen soon in the starring role of the sci-fi sequel Beyond Skyline, and can be seen now on Netflix starring in the thriller film Wheelman. 
Gibson's most recent performance opposite Mark Wahlberg and Will Farrell in Daddy's Home 2 can be seen in theaters now.