New Beyond Skyline Images Tease A Massive Alien Invasion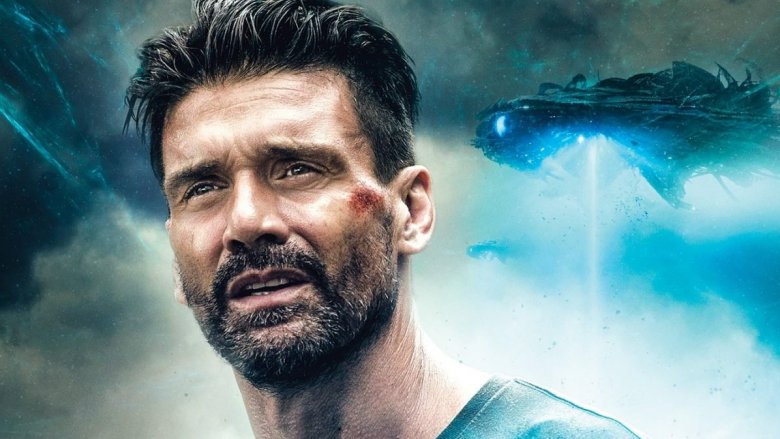 Even if you didn't see the first Skyline movie, its unexpected sequel is looking like it might be one to show up for.
Starring Frank Grillo as a detective on an armed mission to save his son from an alien warship, Beyond Skyline will be set concurrently with the original movie, taking place in a different location during the same alien invasion. 
Made thriftily for $10 million, Skyline was released in theaters in 2010 to middling reviews but massive box office returns for its small budget, grossing over $66 million worldwide. It was a project of Hydraulx, a visual effects company founded by the Brothers Strause in 2003 that produced the movie as its first feature.
Produced by the original movie's directors Greg and Colin Strause, the sequel is being directed and written by Liam O'Donnell, a visual effects artist who previously wrote the original Skyline.
In addition to Grillo, Beyond Skyline also stars Bojana Novakovic (Shameless, Westworld), Iko Uwais (The Raid: Redemption), and Callan Mulvey (Rush, Power).
Check out the trailer for the new sci-fi movie here, and get your fill of the end of the world in the images below. But first, go deep into the history of another seminal sci-fi series in our feature on the untold truth of Alien.