Deadpool 2 Doesn't Have An Official Title Yet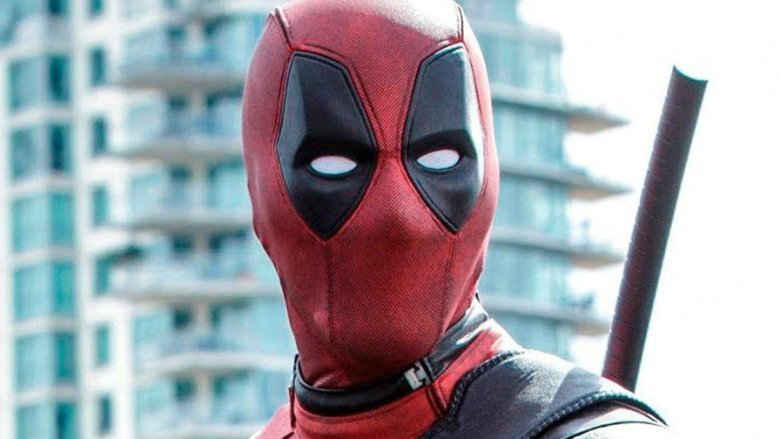 We always thought that calling it Deadpool 2 wouldn't be clever enough.
According to 20th Century Fox (via ScreenRant), the studio is referring to the upcoming flick as the "Untitled Deadpool Sequel." That's not all that shocking. Calling it Deadpool 2 is just easier than saying "the Deadpool sequel." However, a representative for Fox confirmed to ScreenRant that the "film is not yet titled."
Of course, it's entirely possible that director David Leitch and writers Paul Wernick, Rhett Reese, and Drew Goddard do have a title in mind. It just might be premature to release it. 
The marketing campaign for the first Deadpool was incredibly effective, and it's likely that the push will be even bigger for the sequel. The movie doesn't come out for seven months, but we've already got a Thanksgiving-themed poster, a hilarious teaser trailer, and an issue of Good Housekeeping edited by Deadpool himself. 
The official synopsis for the movie is amazing, but also reveals absolutely nothing about the actual plot: "After surviving a near fatal bovine attack, a disfigured cafeteria chef (Wade Wilson) struggles to fulfill his dream of becoming Mayberry's hottest bartender while also learning to cope with his lost sense of taste. Searching to regain his spice for life, as well as a flux capacitor, Wade must battle ninjas, the yakuza, and a pack of sexually aggressive canines, as he journeys around the world to discover the importance of family, friendship, and flavor–finding a new taste for adventure and earning the coveted coffee mug title of World's Best Lover."
The untitled Deadpool sequel will arrive in theaters on June 1, 2018.