Better Call Saul's Vince Gilligan Is Already Planning His Next Big Series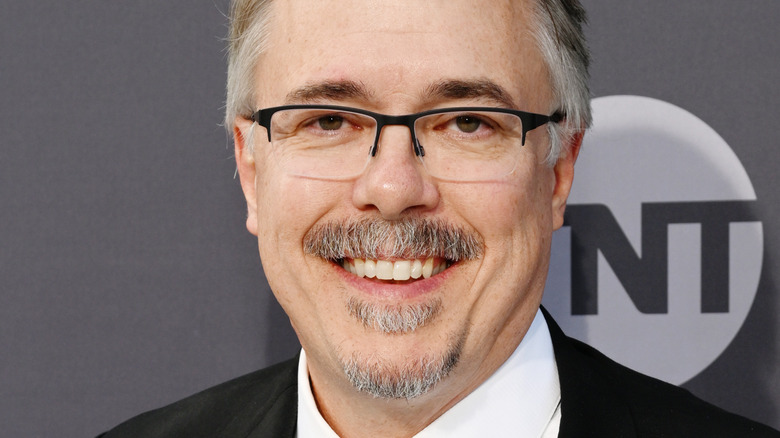 Michael Kovac/Getty Images
After more than a decade on the air, Vince Gilligan's "Better Call Saul" and "Breaking Bad" universe is finally coming to a close. Gilligan kicked the universe off in 2008 by introducing the world to Walter White (Bryan Cranston). In the process, he created a show that went down in history as one of the most high-profile TV dramas ever created. The show proved Cranston, previously best known to many as a sitcom actor, to be a heavyweight dramatic talent in the role of a high school chemistry teacher turned drug kingpin.
Following up on that massive success, Gilligan worked with Peter Gould in 2015 to create the prequel series "Better Call Saul," which followed minor "Breaking Bad" character Saul Goodman (Bob Odenkirk) on his own descent into a life of crime. The rare spin-off to rival its predecessor in terms of quality, "Better Call Saul" is acclaimed in its own right, earning a total of 46 Emmy nominations across six seasons. In 2019, Gilligan also directed "El Camino," a "Breaking Bad" sequel movie starring Aaron Paul. 
With over a decade of his career spent on these interconnected projects, intrigue has no doubt brewed in the industry about what Gilligan might turn his attention to next. Now that "Better Call Saul" is at an endpoint, we finally have some answers, as it seems the showrunner is already planning his next big series.
Gilligan's next unnamed project is being compared to The Twilight Zone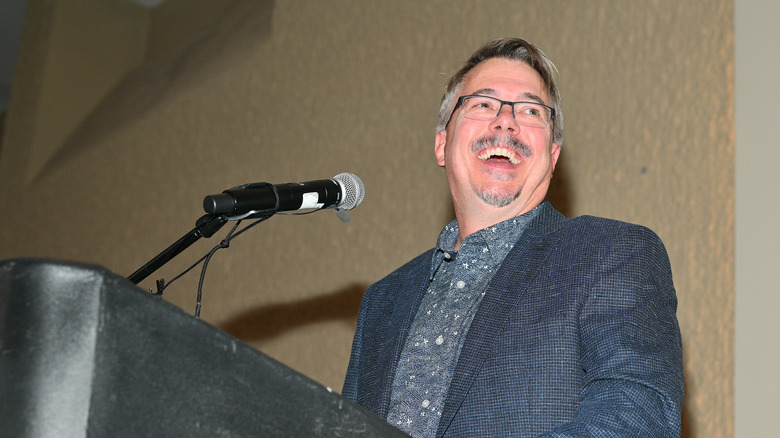 Sam Wasson/Getty Images
Vince Gilligan's next TV series will finally leave the arid desserts of New Mexico behind, Deadline reports. The celebrated creator of "Breaking Bad" is embarking on a project, unnamed as of this writing, that is said to explore the human condition and has people in the know comparing it to "The Twilight Zone." The series is expected to be pitched in the coming weeks, and with Gilligan's track record of success, the market is hungry to nab the showrunner's next idea. Deadline's sources claim eight or nine buyers are already in line to hear the pitch.
Long before "Breaking Bad" and "Better Call Saul," Gilligan got his big break working on "The X-Files." While it sounds as if there will be a hint of "The X-Files" flavor in his upcoming series, Deadline also indicates that viewers should expect a more grounded show that is set in a slightly askew version of the real world. Gilligan reportedly has material pre-written to accompany his pitch, with a story arc in mind for multiple seasons. Much like "Breaking Bad" and "Better Call Saul," the new series will bring a combination of thought-provoking drama and humor.
While there are no details beyond these at this time, the project is sure to be announced in more detail once it has a buyer.