For All Mankind Season 4 Release Date, Cast, Plot, Trailer And More Details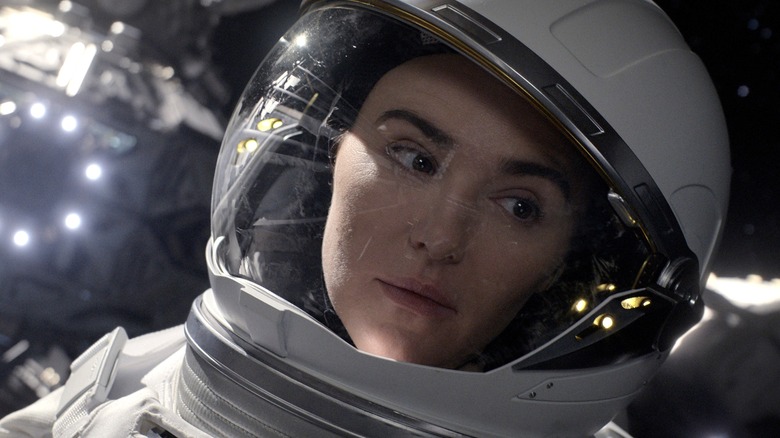 Apple TV+
There's no shortage of shows that explore what our world would be like if history went a little topsy-turvy, but few have managed to craft as compelling of an alternate reality narrative as Apple TV+'s "For All Mankind." Focusing on a timeline in which the Soviet Union beat the United States to the punch in the global space race of the 1960s, the series follows the lives of several astronauts in the ensuing decades as they grapple with their own identities and the dangers of space. As a treat for history buffs, the show hasn't been afraid to stuff its vision of an alternate timeline full of crazy details either.
Fresh off the heels of an immensely successful second season, "For All Mankind" began streaming its third installment on Apple TV+ in June 2022. While that season provided its own share of thrills and drama, fans are looking ahead and wondering what a potential Season 4 would entail. Fortunately, viewers can breathe a sigh of relief, as the spacefaring series is indeed strapped in for more episodes. So prepare for some serious exploration as we discuss everything you need to know about "For All Mankind" Season 4.
When will For All Mankind Season 4 be released?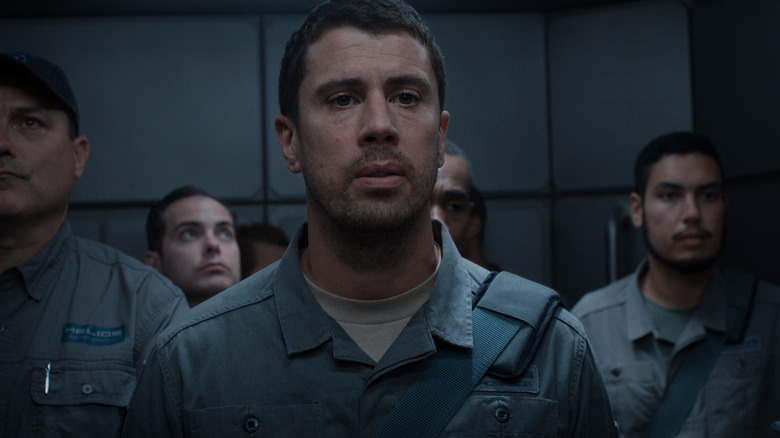 Apple TV+
It's been a while since we ventured into space with the cast of "For All Mankind." Season 3 hit Apple TV+ all the way back in June 2022, so we've been patiently — yet eagerly — waiting to see what happens next in this tale of alternate history astronauts. Fortunately, we won't have to wait much longer. In September 2023, Apple TV+ announced that "For All Mankind" will debut on Friday, November 10, 2023. The season will consist of 10 episodes, with one dropping weekly until the show concludes on January 12, 2024.
What is the plot of For All Mankind Season 4?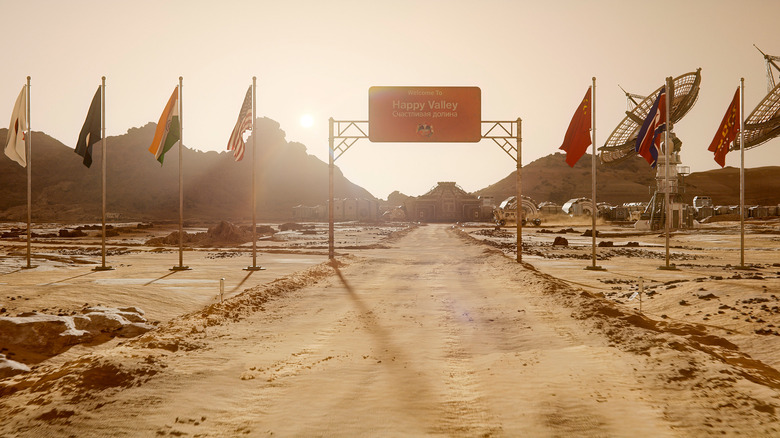 Apple TV+
Those keeping up with "For All Mankind" know that Season 3 ended in tragedy, as the NASA headquarters was the target of a terrorist attack that claimed the lives of several main characters. Rather than exploring the immediate aftermath of these events, "For All Mankind" will stick to its tradition and time-jump significantly forward, as it has done for each consecutive season. 
Season 4 will move the narrative up to the 2000s, more than 30 years past where the show began and eight years after the concluding events of Season 3. However, it will still showcase the realistic space action from previous entries. "I feel each season, we've gone from a show that felt more like a period piece into one that's really feeling more and more science fiction," executive producer Ben Nedivi told TV Insider. "Being able to do that and make these beautiful actors old and wrinkly has been our dream."
As for specifics, according to Apple TV +'s plot synopsis, the Happy Valley settlement is rapidly growing on Mars, with the inhabitants capturing and harvesting asteroids, filled with minerals necessary to advance technology on Earth and Mars. However, as the synopsis explains, "Simmering tensions between the residents of the now-sprawling international base threaten to undo everything they are working towards."
Who is starring in For All Mankind Season 4?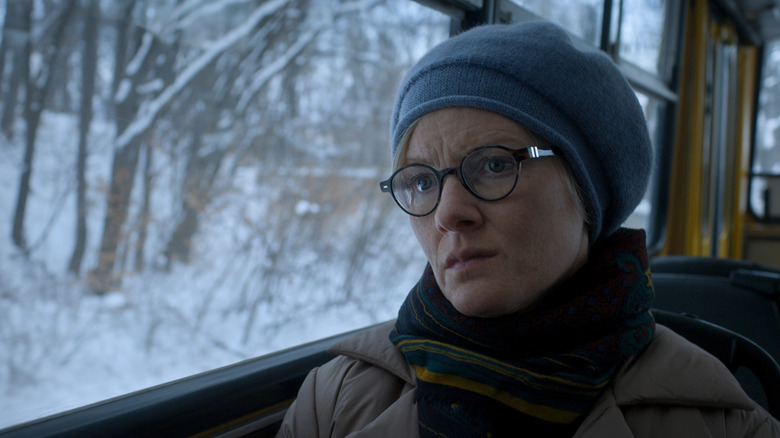 Apple TV+
While the majority of the "For All Mankind" cast was present at the renewal announcement for Season 4, the Season 3 finale episode revealed that some of the cast's time on the show has already come to a close. As it stands, Joel Kinnaman will return as series lead Ed Baldwin, as will Wrenn Schmidt as Margo Madison, Krys Marshall as Danielle Poole, Cynthy Wu as Kelly Baldwin, Casey W. Johnson as Danny Stevens, Edi Gathegi as Dev Avesa, and Coral Peña as Aleida Rosales. TVLine reported in August 2023 that Jodi Balfour will no longer be a series regular and her time on the show will most likely come to an end, with her character arc as President Ellen Waverly probably wrapping up in Season 4.
And as "For All Mankind" Season 4 covers a new era, there's a need for new characters and new actors. Toby Kebbell of the Apple TV+ show "Servant" will join as Miles, an oil worker who quits his job to take a new one on Mars. Tyner Rushing, a standout in "The Terminal List," will also be a series regular. We'll also see Maria Mashkova of "McMafia" as a co-pilot, Salvador Chacon ("Mayans M.C.) as Gerardo, Miles' roommate on Mars, Svetlana Efremova ("The Americans") as a Soviet official, and Dimiter Marinov ("Green Book") as a veteran of Mars. Daniel Stern, famous for "Home Alone" and "Shrill," will take a major role as Eli Hobson, a brand new and powerful NASA administrator.
Who are the showrunners for For All Mankind Season 4?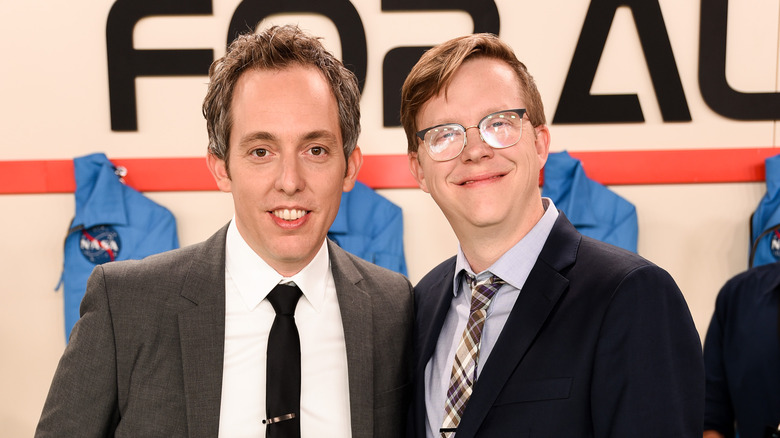 Presley Ann/Getty Images
The three previous installments of "For All Mankind" were overseen by the same trio who created the series: Ronald D. Moore, Matt Wolpert, and Ben Nedivi. The three lead creatives, who also served on the show's panel of executive producers, each have a history with other popular properties across television.
Moore's passion for the subject of space is no surprise, considering his history as a producer on "Star Trek: The Next Generation" and how he developed the screenplays for several of subsequent movies. He also helped create the massively popular 2000s reboot of "Battlestar Galactica." Though Wolpert and Nedivi don't have the same space-based roots, they have plenty of knowledge of the world of thrilling TV dramas. The two have written for shows such as "Entourage," "Fargo," and "The Umbrella Academy."
Regarding Season 4 of "For All Mankind," it's simply the latest chapter in a grand undertaking for the three co-creators. "When Ron, Matt, and I created this show, we had a plan for six or seven seasons," Nedivi told The A.V. Club. "In our minds, it was like, 'How do we catch up to the present and show how different this world is?' I think that's still the vision for us. Many things have changed, but we're still on that roadmap, and we'd love to be able to get to that end and tell the full story." 
According to Variety, Wolpert and Nedivi will continue to act as showrunners for "For All Mankind" Season 4, while Moore will stick around only as an executive producer, precluded from more hands-on duties by a lucrative new contract he signed with Disney, according to The Hollywood Reporter.
Is there a trailer for For All Mankind Season 4?
In September 2023, Apple TV+ released a unique teaser trailer for "For All Mankind" Season 4, which takes the form of a mock corporate recruitment video for Helios, the in-show space colonization company. The video promises overworked and downtrodden alternate-Earth laborers the rewards of working in space to gather "resources," as promised by Edward Baldwin (Joel Kinnaman), astronaut-turned-industrialist.
On October 13, Apple unveiled a traditional trailer for Season 4 of "For All Mankind." After a scene-setting recap of the series' alternate history (in which Russia beat NASA to the moon), the action picks up in 2003, with an ominous remix of the era-appropriate Franz Ferdinand hit "Take Me Out." A NASA administrator (Daniel Stern) hypes his staff up about the aggressive development of a "self-sustaining Mars colony." Back on Earth, a regular guy (Toby Kebbell) convinces his wife that going to Mars to mine minerals for two years is the best decision for their family. As the trailer unfolds, it's clear that he comes to regret that decision. Meanwhile, other space workers, led by Danielle Poole (Krys Marshall), cope with the discovery of a massive asteroid boasting more lucrative radium than has ever been mined on Earth. Americans race to exploit the flying rock before affiliates of the Soviet Union and North Korea can.
What is For All Mankind rated?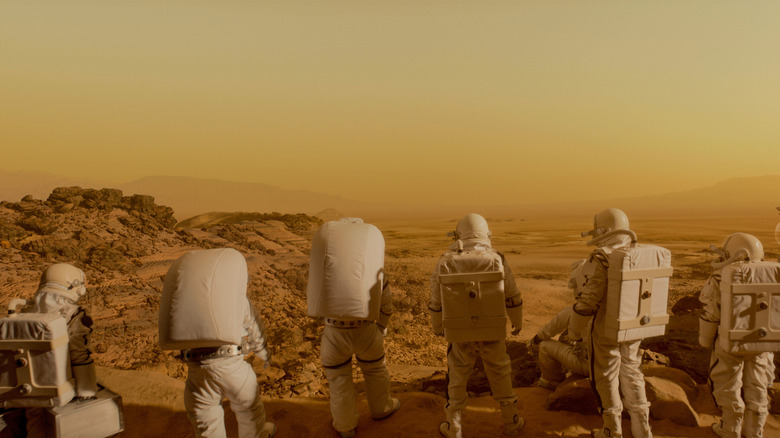 Apple TV+
For those wondering whether "For All Mankind" is a good fit to watch based on the nature of its content, the first three seasons have provided a sense for what sort of subject matter and topics viewers can expect the show to cover. Not exactly meant for the whole family, "For All Mankind" is rated TV-MA for various instances of mature and explicit content, and Season 4 will maintain the same rating.
So why does the space series always get the TV equivalent of an R? Well, according to Common Sense Media, the series features occasional instances of moderate sexual content, such as several sex scenes which do not contain nudity. The show also includes harsh profanity, including uses of swear words like "s**t' and "f**k." Additionally, characters are frequently shown using substances such as alcohol and cigarettes. 
While the show doesn't often depict heavy violence or gore aside from a rare character death scene or two, it does include numerous scenes of peril and dramatic intensity, such as a terrorist attack sequence at the end of Season 3. Though specific instances of these elements in Season 4 are not yet known, it's unlikely that the series will stray too far from the tone and subject matter that it has developed thus far, especially since it's been branded with a TV-MA.
Where to watch previous seasons of For All Mankind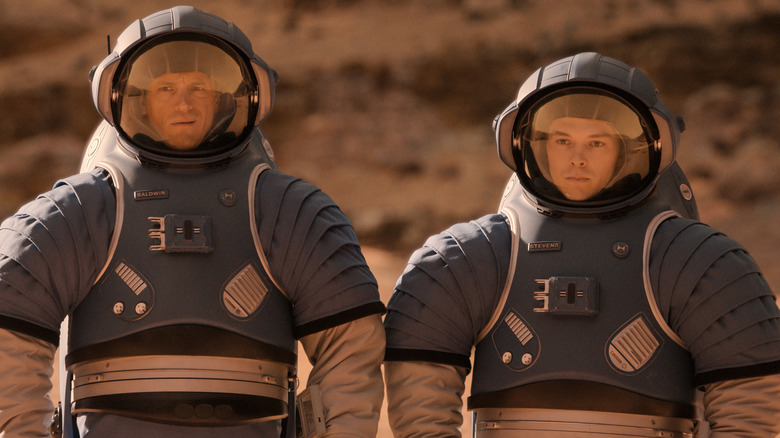 Apple TV+
While "For All Mankind" has come a long way since it first began in 2019, it's still not too late for those that would like to catch up on the series before its fourth season begins. Owing to its status as an original show for Apple TV+, the first three seasons — consisting of 30 episodes in total– can be watched on the company's premiere streaming service. In order to access the series, one must have a subscription to Apple TV+, which currently costs $6.99 per month.