I Am Groot Has Guardians Of The Galaxy Fans Gushing Over The Same Thing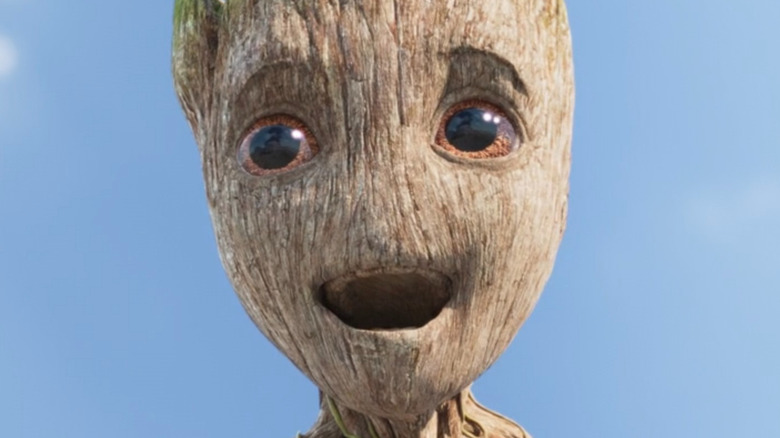 Marvel Studios/Disney+
"I Am Groot" is the latest offering from Marvel Studios and Disney+ as everyone's favorite baby tree is back on our screens. The series consists of five original shorts, telling unique stories about baby Groot that all run for about five minutes. They are everything you'd expect them to be — adorable, sweet, and "aww" inducing.
Not too long after the five shorts dropped, Twitter did its thing and made the MCU project a trending topic. Of course, everyone has fallen in love with baby Groot all over again, who stole our hearts in "Guardians of the Galaxy Vol. 2." There's a moment in the "Magnum Opus" episode that has "Guardians" fans talking on Twitter — and for a good reason. In the short, we see Groot pouring his whole heart into a mysterious project he's working on, which he eventually presents to Rocket (Bradley Cooper). The finished product is just about the cutest thing you'll ever see, and we want a copy.
Groot's family tree drawing is everything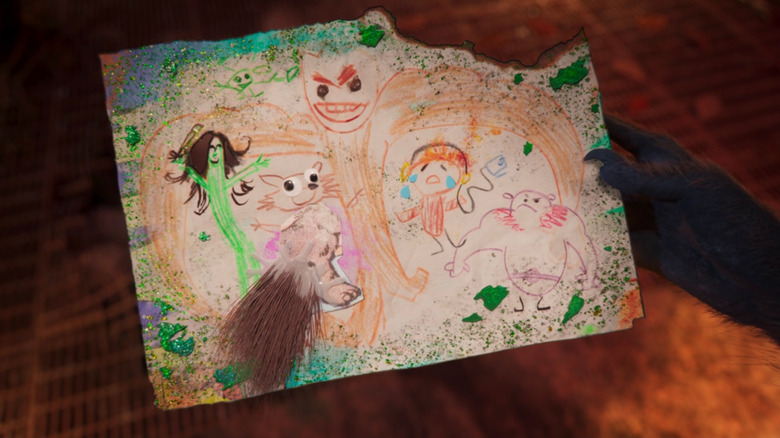 Marvel Studios/Disney+
Groot drew a famous scene from "Guardians of the Galaxy," where he grows the protective barrier around his new family to protect them while the Dark Aster crashes into Xandar. We see adult Groot with his arms around his family, which includes a googly-eyed Rocket, crying Star-Lord, a portly Drax, and a Gumby-esque Gamora. It's incredibly cute, and Twitter had much to say about it.
"Ahhhhhhh this is so cute!" @StormTheFox42 wrote with a crying emoji. "Best part of the shows!!!" @giosantiago939 added. The "Magnum Opus" short moment had fans easily selecting their favorite episode of the bunch. "This was my favorite episode of the series," @JennyDavis8 wrote in response to the family tree photo. Not only did viewers of "I Am Groot" comment on the adorably drawn photo, but it was shared over and over again without captions.
Marvel Studios certainly has another winner on his hands, as if "I Am Groot" was ever going to disappoint.