How Storage Wars' Dave Hester Really Felt About Going Through Lockers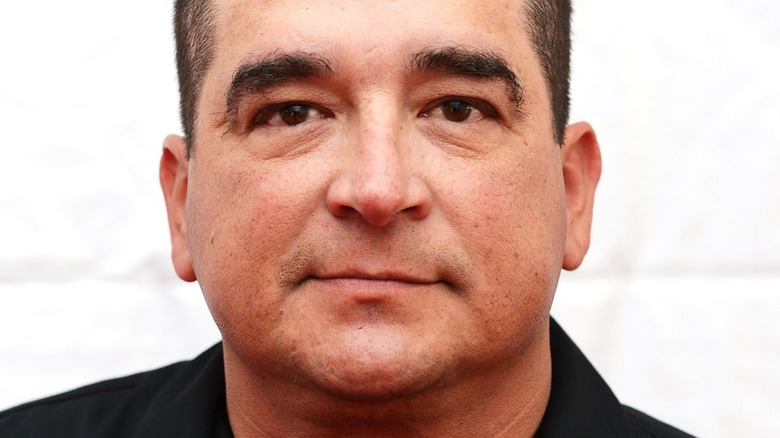 Andrew H. Walker/Getty
A&E reality competition show "Storage Wars" revolves around the legal right of storage facilities in California to auction off the contents of their units after renters have failed to pay the facility's fee for three months in total. Many of the participants in such auctions are not simply hobbyists but professional bidders, attempting to make a living by buying and subsequently selling the contents of unpaid storage lockers.
Dave Hester is one of the buyers featured throughout "Storage Wars," though his series tenure hit a major speed bump after Season 3. In short, "Storage Wars" fired Hester after he alleged that much of what is perhaps presented as reality by the show is, in fact, fabricated. In the end, Hester and the network settled their dispute, and Hester even returned to "Storage Wars" for its fifth season. Today, Hester is a professional auctioneer, offering his services not just to storage facilities but any individual or individuals in need of someone to spearhead an auction.
Given his niche line of work, and the fact that it's oftentimes filtered through A&E's reality show lens, some viewers may still have some substantive questions about what it's like for someone like Hester to make a living buying the contents of storage lockers in practice. In one particular interview, Hester shared some insight into what it's like to go through the goods in a locker he purchases, including his personal feelings about the process.
For Dave Hester, going through someone's unpaid storage locker is purely business
Dave Hester discussed the nature of his unconventional storage locker buying job in an interview with La Crosse, Wisconsin-based radio station 95.7 The Rock. At one point during their interview, co-host Brian Simpson asked Hester if he prefers going through somebody's belongings or making money after selling said belongings.
"For me it's strictly business," he said at around the 2:13 mark in the archived audio, before emphasizing that his end goal is to pay his 15 employees. "We want to make the money. We're not they're to play with it or have fun. It's not a hobby. It's the best way I've found, in my life, to make a good living."
Hester further emphasized his interest on making a profit above all else in an interview with an online auction website called StorageAuctions.com. When asked if he collects anything — in light of the fact that his late father collected model trains — Hester simply replied, "I collect money."
So, rather than delighting in combing through somebody's abandoned belongings or attempting to build a personal collection out of some of the items he purchases, Hester has made it abundantly clear that business is his priority, and making a profit at the end of the day is his primary, if not his sole focus as a buyer.