Galaxy Quest TV Series Writer Reveals New Details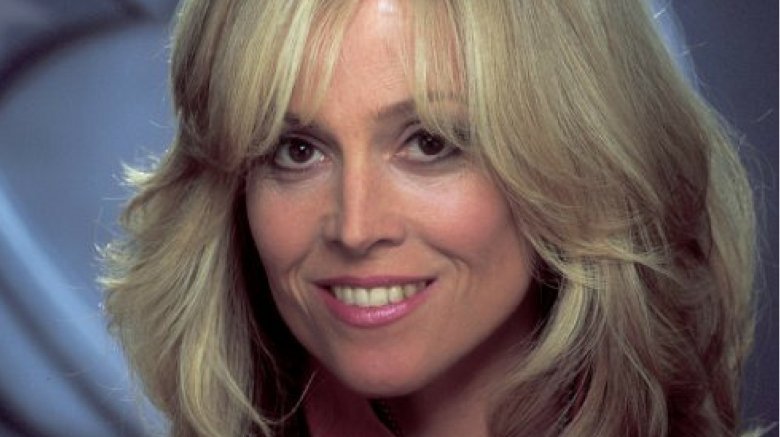 The writer of that Galaxy Quest TV reboot promises that the show will honor the movie's fans, while also still opening up the series for new viewers. Paul Scheer, who was tapped to take over the series earlier this year, said in a recent interview with SlashFilm that he recently handed in his first script to Amazon Video and he's "excited" to see what comes next. 
The TV series is said to be a new take on the cult classic, which starred Tim Allen, Alan Rickman, and Sigourney Weaver. The movie, which also starred Tony Shalhoub, Sam Rockwell, Daryl Mitchell, and Enrico Colantoni, followed the cast of a canceled sci-fi series who had to come back together to save the world after aliens decide that their show is real.
Plans for the TV show have been in the works for a while, but they were halted after Rickman's passing. Rockwell said at the time that the TV series would be a sequel, and hinted that most of the cast was "ready to sign up." However, with Rickman's passing and Allen busy on the since-canceled Last Man Standing, he said that "everybody's schedule was all weird."
Scheer wound up signing on to take over from the movie's Robert Gordon in August. While many people would recognize Scheer from his on-camera roles in properties like Veep, Fresh Off the Boat, and Wet Hot American Summer: Ten Years Later, he is also an experienced writer, having penned episodes of The League, NTSF:SD:SUV, Filthy Preppy Teen$, Childrens Hospital, Crossballs: The Debate Show, and more.
"It's a bigger idea that's kind of morphed and changed a little bit," Scheer said of his take on the series. "The thing I keep on saying about it, without giving too much away– because it's going to be so long before people get to see it, I don't want people to get too burnt out on me telling you what it's about before it gets to that point– but for me, it was really important to do service to a Galaxy Quest story that gives you everything you want and indoctrinates people who have never seen Galaxy Quest into what the fun of that world is." 
Scheer wouldn't say what, specifically, his show would follow, but he did say that he was inspired by looking at how sci-fi and fantasy have changed since the original films' release in 1999. "I really wanted to capture the difference between the original cast of Star Trek and the J.J. Abrams cast of Star Trek," he said. "I think that, to me, is my entry point. Sci-fi heroes are rock stars now. If you look at Thor, in 1999 if that movie came out, it would not be received the way it is. People would not want to see a cosmic, galactic thing on that level. But now we're accepting it. I think just by virtue of that switch in our environment, it'll make the story feel a little bit more fresh."
Scheer said that the show will "continue the story of our original characters and have consequences from the first film," although he also noted that it will mix them in with a new cast. "It's separate kind of adventures that kind of merge, and I'm looking at this first season not as episodic, but as a serialized story," he said. "So, the only way I've been looking at it is, using everything from the first movie and making the reasons for everything not just– I want to avoid anything that could be viewed as a reboot for reboot's sake. There are real reasons behind these choices– maybe too much so."
There is no premiere date yet for the Galaxy Quest series.