The Real Reason Madeleine Mantock Left Charmed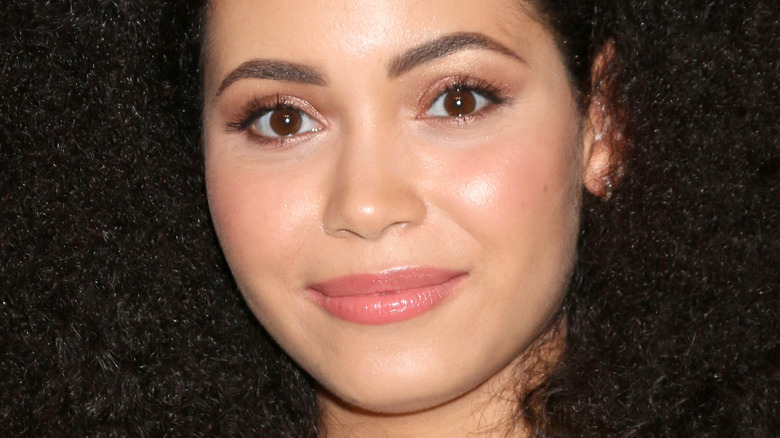 Kathy Hutchins/Shutterstock
Like the character she plays on the "Charmed" reboot, Madeleine Mantock may have access to supernatural powers. Known for portraying eldest sister Macy Vaughn, Mantock made her dramatic exit after Season 3 of the witchtastic series. After going head to head with the entity known as The Whispering Evil, Macy sacrifices herself to save her sisters. Though it leaves a devastated Harry (Rupert Evans) in her wake, "Charmed" continued to persevere with a new witch added to the mix, Kaela (Lucy Barrett).
Though Mantock's departure may seem sudden, it now seems wise in retrospect. "Charmed" continued for only one season after Macy said her final goodbye. Was it witchcraft, or did Mantock know something that we didn't? Whatever it was, "Charmed" was not the only casualty. The CW infamously axed numerous shows, with no series in sight left safe (via Deadline). Even "Legacies" finished after four seasons, ending the timeline of the once extraordinary "The Vampire Diaries" universe. "Charmed" may have been short-lived, but that still leaves one question unanswered. Why did Mantock mysteriously disappear one season too soon?
She was ready to move on
At first glance, Madeleine Mantock's departure from "Charmed" seems pretty cut and dry. When TV Line announced that she would leave after Season 3, everyone involved stated it was just time for the actor to move on.
"We will miss her as much as the fans will, but we also respect her decision to move on," executive producers Liz Kruger and Craig Shapiro told the outlet in an exclusive interview. "This is a difficult time in the world, and everyone has to follow their heart." Mantock exited gracefully, Tweeting to her fans: "Thank you for all the support & the love for Macy Vaughn. I will miss playing her so much!" But upon further inspection, more may have gone down than viewers were initially aware of. Months after her goodbye message, the "Charmed" actor posted some more revealing — though cryptic — Tweets that delved further into what may have transpired.
"People are ghoulish," the British actor started the Twitter thread off with. She went on to imply that there was some misconduct occurring on set but did not get into details of who was involved. Mantock rejected any bullying, stating, "I left there so I didn't have to put up with this nonsense." What occurred on set has not been disclosed, but what is clear is that Mantock did follow her heart.
History repeats itself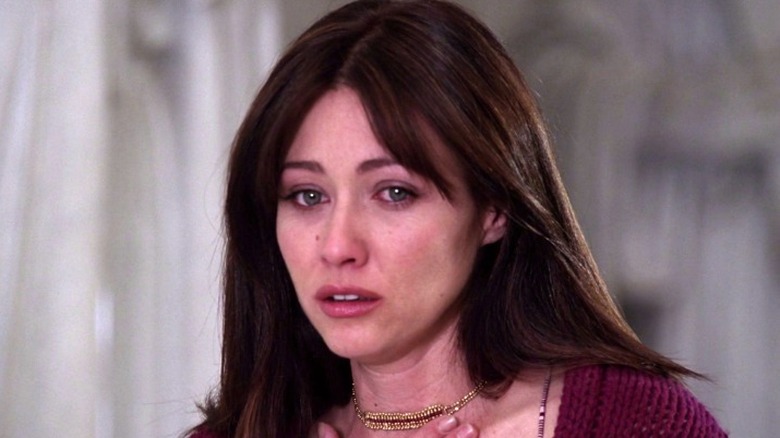 The CW
In a bizarre twist of fate, Madeleine Mantock is not the first Charmed One to make an early departure. Like Macy, Prue Halliwell (Shannen Doherty) of the original series was the powerful, headstrong eldest sister taken before her time. Doherty also strangely quit after the third season. The circumstances are eerily similar, but the reasons for leaving the series seemed to differ. The reason that Doherty left "Charmed" is shrouded in rumor, though several accounts have concluded that it had to do with the tension between her and co-star Alyssa Milano. Milano corroborated this theory in an interview for Entertainment Weekly when promoting her autobiographical book, "Sorry, Not Sorry."
"I can take responsibility for a lot of our tension that we had, feeling that I was in competition rather than it being that sisterhood that the show was so much about," Milano confessed. Later in life, the actor stated that she and Doherty had mended fences. Just like when "Charmed" loses Prue, the reboot replaces the missing sister with the addition of another witch. Though Paige (Rose McGowan) was a long-lost half-sister, Kaela finds the Vera family due to some trickery with STEM cells (via Entertainment Weekly). Whatever the reason, you cannot keep the Power of Three down for long.