Steve Martin Confirms What We Suspected About His Career After Only Murders In The Building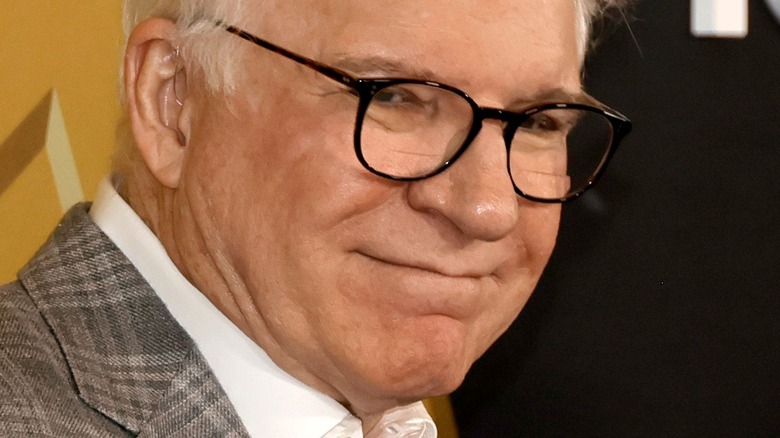 Kevin Winter/Getty Images
After six decades of comedy, Steve Martin still has enough jokes to go around. The man who began on stage in the 70s has nearly 60 acting credits on his IMDB page, almost 50 writing credits, and has hosted Saturday Night Live a dozen times. Now the actor is seeing a career resurgence on the most watched comedy in Hulu history, "Only Murders in the Building."
Fans of the series got great news when Hulu announced that the trio (Martin, Martin Short, and Selena Gomez) would return for Season 3. While we can get excited about a third season and a third murder for the crime-obsessed trinity to solve, we can only help but wonder how many seasons there are ahead. In an interview with Variety, Steve Martin answered that question when he said, "Until I am in a walker."
Beyond the apartment building with his two cohorts, Steve Martin also seems to have an idea of what the rest of his career looks like and just how much he has left in the tank.
He seems to be calling it quits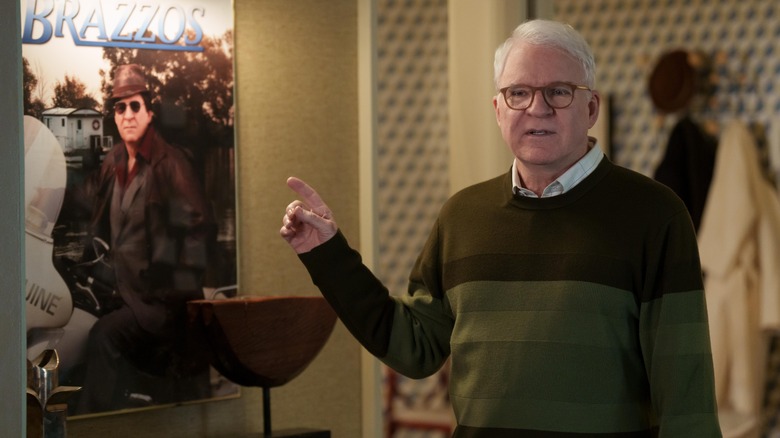 Craig Blankenhorn/Hulu
Martin has never been busier than he is right now. On top of the Hulu series, he still has a demanding tour schedule with his longtime friend and costar, Martin Short. In an interview with The Hollywood Reporter, the veteran actor discussed the tour and the show and how much fun he and Short are having. He also dropped the bomb that when they are both over, so too may be his career.
"We were very happy just doing the live show. There may be a natural end to that — somebody gets sick, somebody just wears out — but I wouldn't do it without Marty," Martin confessed. "When this television show is done, I'm not going to seek others. I'm not going to seek other movies. I don't want to do cameos. This is, weirdly, it."
While this isn't exactly an announcement that he is retiring since he said he would do it until he is in a walker (he is still quite spry), it does tell us that we have seen the entirety of his career, and no more projects are on the horizon.
He's been one of the hardest workers for decades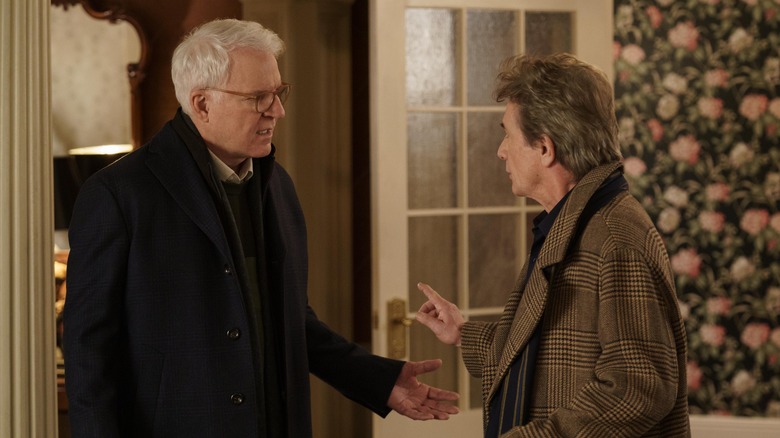 Patrick Harbron/Hulu
In 2015, Martin reflected on his time in the entertainment industry as he received the 43rd Life Achievement Award from the American Film Institute. He looked back at a nearly five-decade career at the time and recalled thinking, "Why am I here?" He said he never had a career plan and was lucky to be where he was. Steve Martin is one of the many names you think of when you think of comedy over the past few generations of actors, so to think of him being lucky to be there feels out of place. After writing and starring in films like "The Jerk" and "Roxanne," he felt like someone who belonged there more than most others.
He plays music, writes poetry, and even curated an art exhibit since he clearly wasn't one to sit on the couch and rest on his laurels. "It feels like I've been through a lot in a lot of different careers, and we're kind of looking back," he said while preparing to receive his AFI Award. No matter how many seasons "Only Murders in the Building" goes, Steve Martin cemented his place in the Hall of Fame of comedy years ago, and this series serves as a swan song to a stellar career.