Shameless Fans Agree This Was One Of Debbie's Stand-Out Moments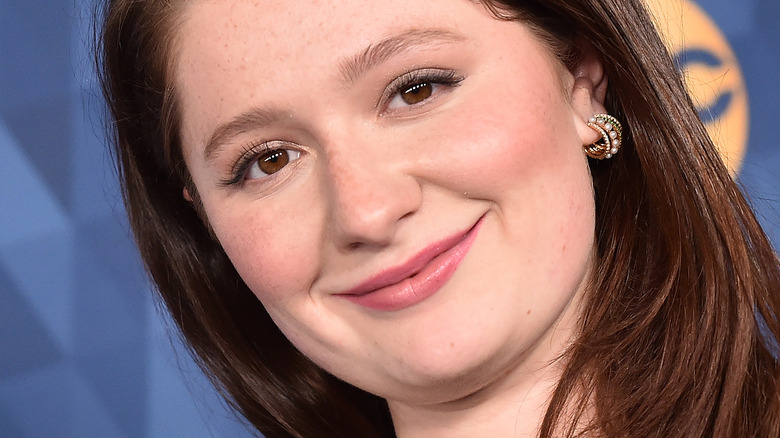 DFree/Shutterstock
Content warning: The following article contains mentions of sexual assault.
Call her a problematic favorite. Debbie Gallagher (Emma Kenney) did a lot of things wrong during her time on "Shameless," some of them quite criminal, some of them comparatively mild when you look at the long list of misdeeds that her papa Frank Gallagher (William H. Macy) pulled over the show's long run. While the character might claim that everything she's done has been in the name of love, Debs definitely has a streak of selfishness to her that taints many of her most desperate acts.
Debbie's rap sheet is extensive, and including sexually assaulting Matt Baker (James Allen McCune), seducing Derek Delgado (Luca Oriel and Damien Diaz) under false pretenses to conceive her daughter Franny and then trying to weasel his post-death benefits out of the hands of Derek's mother and wife. During the show's last couple of seasons alone, she acts as Claudia Nicolo's (Constance Zimmer) "sugar baby" while falling in bed with her daughter Julia (Alison Jaye) and decides to run off Franny and Heidi (Shakira Barrera), a wild-at-heart outlaw. All that in the wake of her many demands that her brother Lip (Jeremy Allen White) not sell the family home, so she'll have somewhere to raise Franny. 
Nonetheless, Debbie definitely had a positive effect on the show as well. In fact, one technical misdeed that Debbie pulled to protect her family has some fans of "Shameless" praising her, even if they can't stand her.
Debbie's quick thinking saved the Gallagher's house
Over on the "Shameless" subreddit, u/ajss17 posted a meme to the group, noting Debbie's choice to protect the rest of the Gallagher clan by arguing that her accusation that their cousin Patrick Gallagher (Brent Sexton) molested her, during Season 3, was a heroic gesture. During the aforementioned episode, "Where There's a Will," Patrick has contested Nana Gallagher's will with a forged document of his own claiming ownership of the family homestead. Ironically enough, the Gallaghers have forged their own will to hold on to the property, but Patrick's seems just as airtight as their own. Patrick uses trickery and the law to claim the domicile, forcing Fiona Gallagher (Emmy Rossum) to pay an exorbitant rent on the place, which forces her to get a second job with the city sanitation department. 
The family does everything it can think of to get rid of Patrick, including trying to kill him by poisoning his food. Debbie pulls this Hail Mary save at the last minute when Patrick arrives with police to evict her family, and Fiona takes advantage of the situation to negotiate the amount of money the family pays in rent every month.
Most fans responding to the thread agreed with u/ajss17's statement. "Although Debbie did some scummy things she has done some incredible things," said u/DistinctBook. Meanwhile, u/Puzzleheaded_Ad9659, thought that this was Debbie's top moment in the series, a sentiment shared by multiple responders. Many fans also replied that they liked Debbie's characterization in the show's early seasons, but liked her less as the show went on.
Emma Kenney admits she had fun playing Debbie's good and bad sides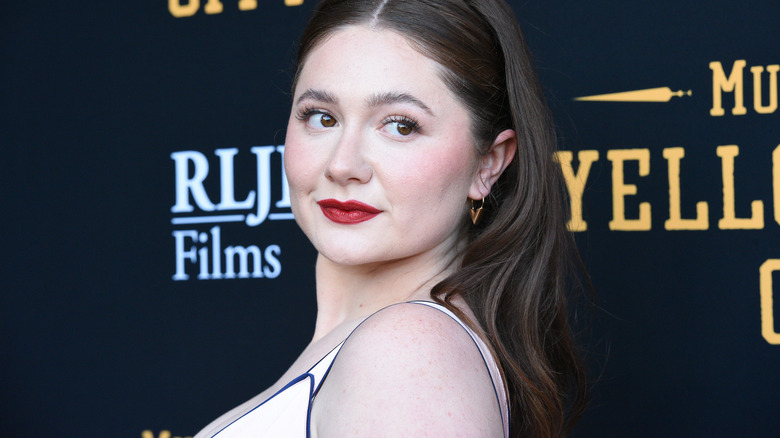 Michael Tullberg/Getty Images
While it's true that the family's maneuvering against Patrick ultimately blows up in their faces — they find out in Season 6 that Patrick has taken out numerous loans against the house that he doesn't intend on paying back, resulting in the house being foreclosed on and auctioned off — this temporary victory exemplifies the Gallagher family's determination to survive against the odds.
Good or bad, Emma Kenney seems to have had fun playing her character for so many years. She expressed her joy over getting to portray Debbie's bad side to Los Angeles Magazine in 2015. "You just really see Debbie rebel as she goes against all of her previous morals growing up as a kid. And now she's a teenager and she's in full-throttle teenager mode—which is really fun," the actress said. If anything, Debbie's story arc proves that you don't need to be perfect to make an impression — bad, good or indifferent. 
If you or someone you know may be the victim of child abuse, please contact the Childhelp National Child Abuse Hotline at 1-800-4-A-Child (1-800-422-4453) or contact their live chat services.
If you or anyone you know has been a victim of sexual assault, help is available. Visit the Rape, Abuse & Incest National Network website or contact RAINN's National Helpline at 1-800-656-HOPE (4673).