The Breaking Bad Video Game You'll Never Get To Play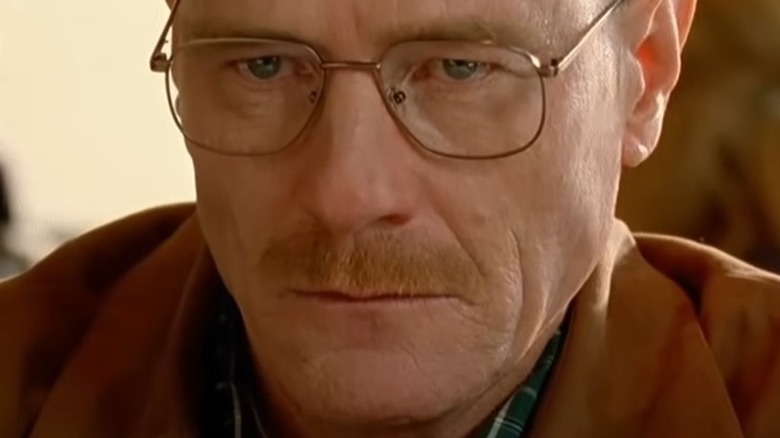 AMC
Let's start with the bad news — Vince Gilligan has confirmed that there won't be any "Breaking Bad" spin-offs after "Better Call Saul" ends. The co-creator of AMC's hit crime franchise wants to move on to other projects and create fresh projects that will blow our minds. Furthermore, his partner-in-crime, Peter Gould, appears to be on the same wavelength. Of course, it's impossible to rule out anything in the unpredictable world of entertainment. As of now, though, their plan is to bid farewell to the franchise that's captivated viewers since 2008.
That said, there was a time when the "Breaking Bad" and "Better Call Saul" masterminds were interested in expanding the franchise's reach in other mediums. Once upon a time, the creators had plans to make an ambitious video game that was inspired by a best-selling series that features its own fair share of drug dealers, corrupt legal practitioners, and violence. So, what would the unproduced "Breaking Bad" game have entailed, and why didn't it get made?
Vince Gilligan wanted to make a GTA-inspired Breaking Bad game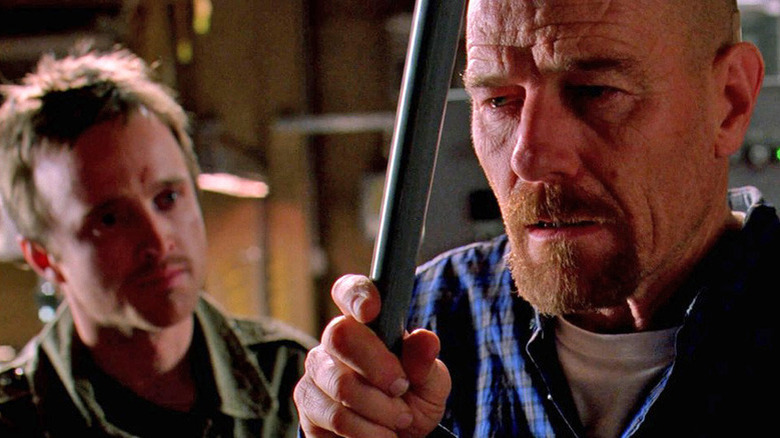 AMC
During a recent appearance on the Inside the Gilliverse podcast (per Comicbook.com), Vince Gilligan revealed that numerous attempts were made to create a "Breaking Bad" video game in the past. The team had a few ideas for gaming projects in mind, but their main goal was to produce one that was inspired by Rockstar's "Grand Theft Auto" series.
The "Breaking Bad" co-creator said that he's never been much of a video game connoisseur, but even he's familiar with Rockstar's controversial crime series. As such, he wanted to model their planned video game release after it. "I remember saying to the guys, that are off running Apple now, who said yes originally to Breaking Bad, 'Who owns Grand Theft Auto? Can't you have a module, can there be a Breaking Bad [game]?'" Gilligan recalled. "That never came to fruition."
Gilligan went on to say that he and his team also considered making a VR-centric game for the Sony PlayStation VR headset, but no significant progress was made on that front either. However, they did manage to produce a mobile game in the form of "Breaking Bad: Criminal Elements" back in 2019. Unfortunately, it was discontinued shortly after it launched and nothing ever came of subsequent pitches for other gaming projects.