The Plot Hole That Was Never Resolved On Sons Of Anarchy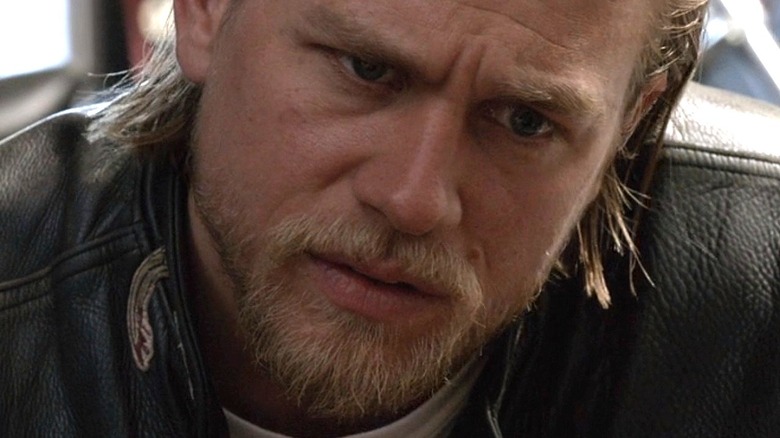 FX
It's been almost 10 years since Jax Teller (Charlie Hunnam) rode off into the sunset and sacrificed himself for the greater good on FX's "Sons of Anarchy." For seven gloriously dramatic seasons, viewers were enamored by his complicated journey as he rose to the top of the SAMCRO motorcycle club, only to sink to the bottom when it came to his humanity. Of course, Jax wasn't the only character to cause a stir among the show's fan base, as his friends and enemies made an impact in their own right.
"Sons of Anarchy" is still highly regarded among television aficionados to this day, and most fans and critics were satisfied with the strength of the overall storytelling, which culminated with a dramatic final season. According to Rotten Tomatoes, the show was praised for its "clearly defined storylines," in addition to all of the blood, bullets, and action.
That said, while the series gained heaps of critical acclaim during its run on FX, "Sons of Anarchy" made mistakes that some fans can't look past. While the biker series boasts plenty of memorable moments, it's also guilty of sloppy continuity errors and incomplete storylines that annoy some viewers to this day. And there is one plot hole that will go down in history as one of the show's biggest missed opportunities.
Why did Lincoln Potter drop his investigation on Sons of Anarchy?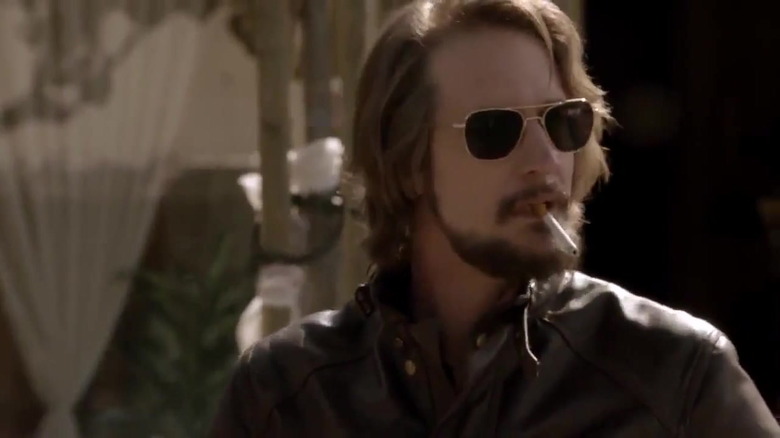 FX
Lincoln Potter (Ray McKinnon) made life a living hell for SAMCRO during the fourth season of "Sons of Anarchy." Some fans on Reddit have gone as far as to praise him as the "smartest" antagonist to grace the series, noting that the attorney was one step ahead of the criminal motorcycle charter at all times. In the end, though, his hard work turned out to be a fruitless endeavor.
After spending much of the season as a threat to the gang, Potter stopped his investigation at the behest of Romero (Danny Trejo), the cartel member who was secretly working for the CIA. Basically, the CIA wanted the IRA to keep supplying guns to SAMCRO, and they needed Potter to step aside for a while so that they could finish their mission.
Ultimately, the CIA's plan was scuppered following the death of Galen (Timothy V. Murphy). However, Potter didn't resume his quest to bring the motorcycle gang to justice afterward, which was rather odd considering how obsessed he was with bringing them down.