The Cobra Kai Star Who Once Auditioned For The Role Of Katniss In The Hunger Games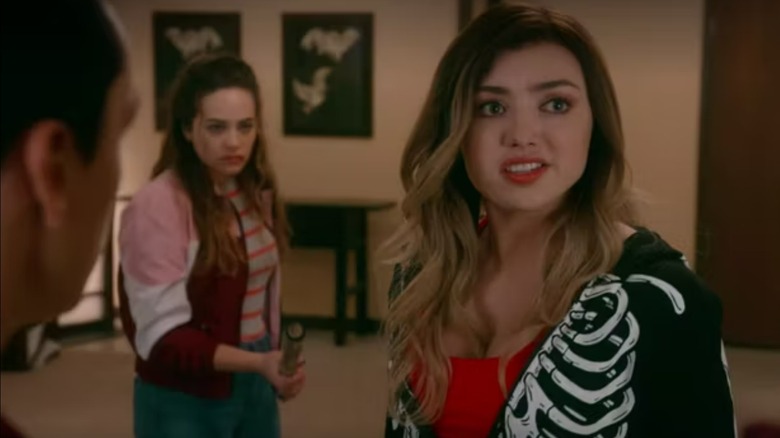 Netflix
Something great about Netflix's "Cobra Kai" is that it gives established acting stars a chance to revisit roles they haven't played in years. Across the show's four — going on five — seasons, the likes of Ralph Macchio and Martin Kove, who play Daniel LaRusso and John Kreese, respectively, have explored what became of their characters decades after the events of the "Karate Kid" movies. This has proven quite entertaining on its own, but the old guard isn't all that "Cobra Kai" has to offer. In fact, the younger members of the cast take the spotlight quite often.
Over the years, "Cobra Kai" has introduced fans to a host of fresh faces inclined to study martial arts from the pros. Miguel Diaz (Xolo Maridueña), Tory Nichols (Peyton List), Eli "Hawk" Moskowitz (Jacob Bertrand), and others have since become fan-favorites in their own right, but that's not all. The actors behind these franchise newcomers have also increased their stock in Hollywood exponentially thanks to "Cobra Kai," allowing many of them to land gigs and participate in projects that otherwise would've been inaccessible to them.
At the same time, that's not to say that the younger members of the "Cobra Kai" cast didn't try out for big roles before achieving mainstream fame. For instance, one of them even tried to lead the "Hunger Games" saga but sadly never made it past the audition phase.
Mary Mouser could've been Katniss Everdeen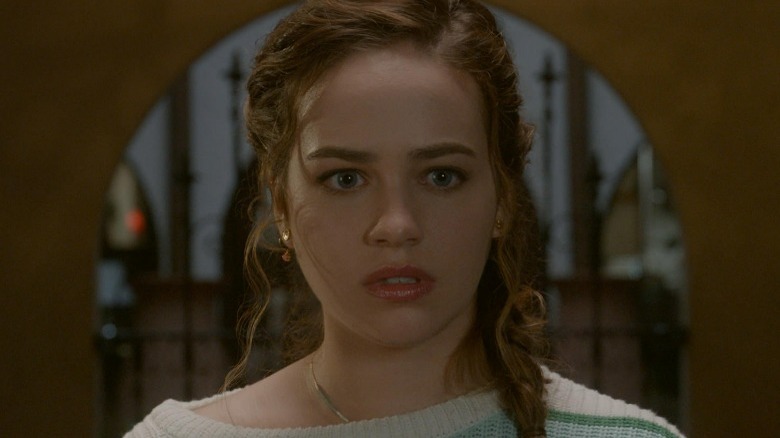 Netflix
One of the standout new additions to the "Karate Kid" franchise via "Cobra Kai" is Sam LaRusso (Mary Mouser): the daughter of Daniel LaRusso who should've been arrested multiple times and continually clashes with Cobra Kai prodigy Tory Nichols. In terms of action and drama, Mouser has done a great job in the role so far and undoubtedly will into the future of the show. Although, one has to wonder if she would've ever taken on the Sam LaRusso part had she landed the role of Katniss Everdeen in the "Hunger Games" films. She told Buzzfeed that she sent in an audition tape for the part way back when after reading all of the "Hunger Games" books in rapid succession.
The Katniss gig famously went to Jennifer Lawrence instead, who stuck with the role throughout all four "Hunger Games" movies. Her performances wound up launching her into the mainstream and sent her life and career in an entirely new direction. Still, it didn't come easy, as Lawrence explained in a 2012 interview with Collider about the weight that comes with the Katniss character. "I'm playing a character that most people have already had in their mind, and heard her speak in their mind and seen her. That's a scary thing to go into," she told the publication, expressing how daunting it was to try and measure up to fans' interpretation of Katniss.
Mary Mouser likely would've made a great Katniss Everdeen, but to say she would've had a lot on her plate with the part would be quite the understatement. Jennifer Lawrence excelled as Katniss just as Mouser has as Sam LaRusso on "Cobra Kai," so everything seems to have worked out for the best.