The Staggering Number Of Awards SNL Director Don Roy King Won For The Show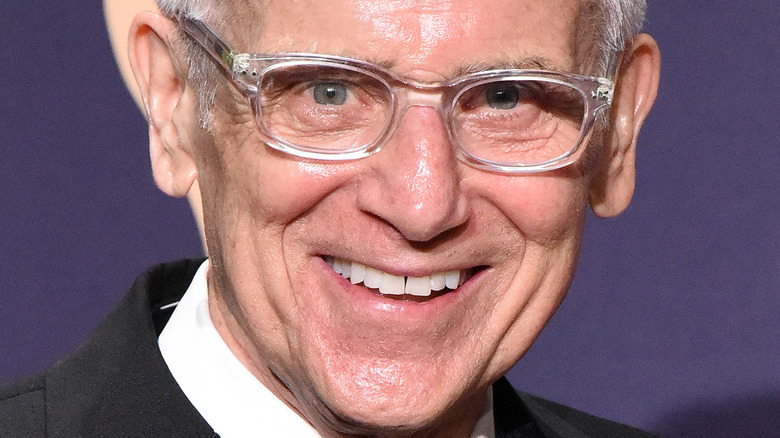 Kathy Hutchins/Shutterstock
In December 2021, longtime "Saturday Night Live" director Don Roy King officially retired after more than 15 years at the variety show. King commented to Gold Derby in a video interview, "I had the 16 best years of my career in that remarkable production tornado that is 'Saturday Night Live.'" The job was undeniably difficult, as an "SNL" director is responsible for taping every episode and only answers to legendary producer Lorne Michaels (via Backstage), but King also called the experience "exhilarating in so many ways."
The director actually knew more about making talk shows than filming sketch comedy, but in 2006, he was asked about replacing show director Beth McCarthy-Miller, who was officially leaving. The job would have been arduous even for a young man, and King was 58 when he was hired. But the director feels that "Saturday Night Live" is "by far the most challenging and rewarding work I have ever done" (via Backstage). King has obviously done an excellent job supervising "SNL" every week, but viewers still won't believe how many Emmys he's won at this point.
King has won 11 Emmys and been nominated for 16
Over the course of his career, Don Roy King has been nominated 37 times for his directing work and received 20 awards (via IMDb). That includes a 2022 Emmy nomination for a "Saturday Night Live" episode hosted by Billie Eilish, which he shares with co-director Liz Patrick, but so far King has won 11 Primetime Emmy awards and been nominated for 16 total.
That's not even counting his five Daytime Emmy nominations and 1977 win for directing "The Mike Douglas Show" either. King has also received eight Directors Guild of America awards for his work on "SNL" and been nominated 15 times in total (via IMDb). 
As evidenced by his award wins, King's career has generated a lot of esteem and respect. The secret might be that he sees live television as a football game. "My job is to continue to call the shots like a quarterback," he said, "It's my job just to barrel through and to salvage as I go, and not let a single mistake start to snowball into others while we try to figure out who failed where" (via Backstage). It's a healthy way to cope with such a difficult task, though it's his replacement, Patrick, who will now have to be the one who keeps the game going (via Gold Derby).