How Chicago PD's Tracy Spiridakos Influenced Hailey Upton's Character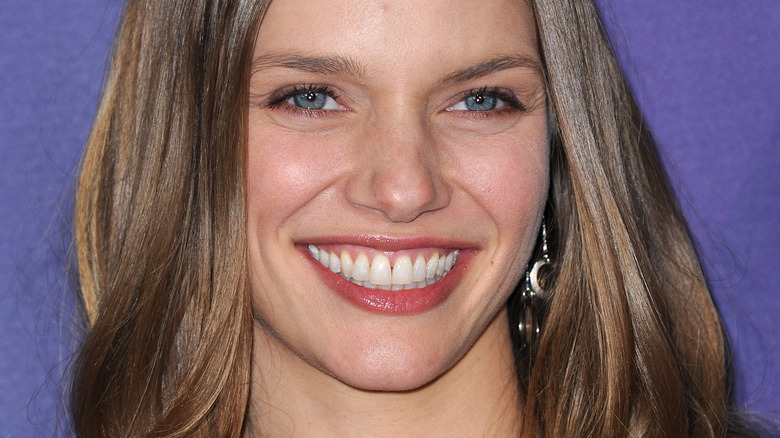 DFree/Shutterstock
Replacing a beloved character is a difficult hurdle for any new addition to a TV show's cast, but Tracy Spiridakos tackled the task with aplomb as Detective Hailey Upton on "Chicago P.D." Taking up the central detective role filled by Sophia Bush's Erin Lindsay for the first four seasons of the show, Hailey has since managed to become a fan-favorite character in her own right. Between her rock-solid devotion to justice, her no-nonsense attitude, and her heartwarming romance with Jesse Lee Soffer's Detective Jay Halstead (even if some think the "Chicago P.D." couple might have been better off as friends), there's plenty for viewers to love about the investigator.
In most cases, actors have to embody the written traits and personalities of their characters as they are written, but sometimes the opposite is true. In Spiridakos' case, the actress' own life and experiences influenced certain elements of Hailey as a character. In fact, some fans may be surprised to learn what parts of the detective's backstory were directly inspired by the cast member's background.
Spiridakos inspired Hailey's Greek roots
Fans of Hailey on "Chicago P.D." know that the character has deep ties to Greek-American culture. She's Greek on her father's side, her father ran a Greek diner when she was young, and her first beat prior to joining the "Chicago P.D." Intelligence Unit was in the Robbery-Homicide unit for Greektown in Chicago. What fans may not know is that Hailey's Greek heritage was developed due to Tracy Spiridakos's own cultural roots.
"When they created her at the end of Season 4, they knew some of my history," Spiridakos said in an interview with BUILD. "My family does own a Greek restaurant. My parents are both Greek. The character — only her father is Greek, is how they created it. So, yes, that was intentional."
However, while this general framework for Hailey mirrors Spiridakos, the character's further backstory was initially left ambiguous both to the actress and to the show's fans. For the cast member, this open-endedness gave her space to develop her own conclusions.
"I thought about what she likes to do on her downtime, the kind of music she listens to and I really like that stuff," Spiridakos said in an interview with Awards Daily. "It's fun to imagine. Sometimes, you do end up being wrong. As the story progresses and the story evolves, they might have a different idea, but you evolve with that as it goes. I had a really good time imagining what she was like when she was five."