Idris Elba Has Big Ambitions For Bloodsport's Next Project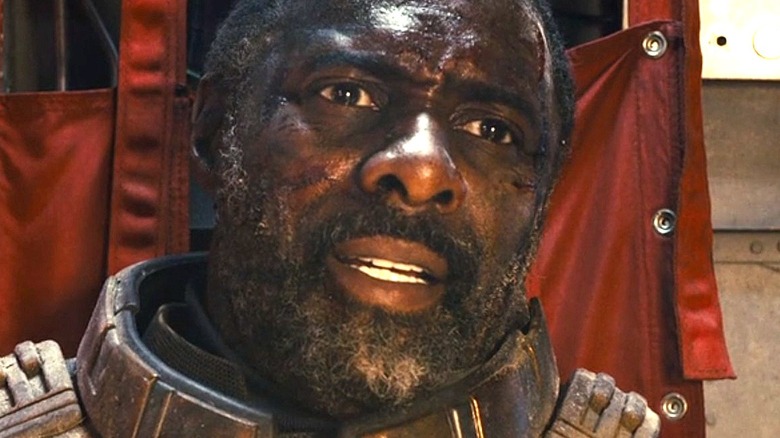 Warner Bros./DC Entertainment
Idris Elba is working on a new secret DC project, but that's really all we know about the mystery series or film at this time. The actor mentioned working on the project when promoting his new movie "Beast," and it looks like after making his brief appearance in the MCU's "Thor: Love and Thunder," it's time to head back to DC.
Whatever this mysterious project is, it'll mark the third time Elba has worked on something DC-related. He played Roque in 2010's "The Losers," and more famously, Bloodsport in 2021's "The Suicide Squad." With Roque as dead as any dead animal who has ever died, this new DC project is more than likely connected to the anti-hero we met last year. For some time, there were rumors that Bloodsport was getting his own television series on HBO Max, but it's still in the air if this is what Elba is hinting at. Maybe it's another collaborative movie or a solo film for the character. What we do know is what the actor wants to see onscreen regarding Bloodsport, and it's a showdown all DC fans would be happy to see play out.
Idris Elba wants Bloodsport to face off against Superman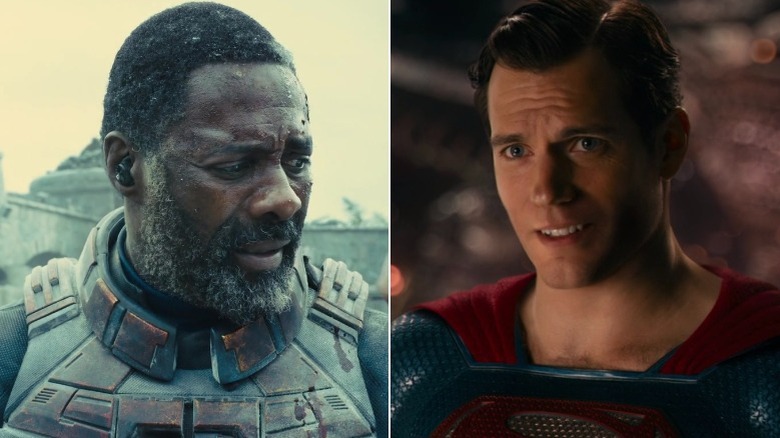 Warner Bros./DC Entertainment
While promoting "Beast," Idris Elba caught up with Variety and explained what Bloodsport story he'd like to see. "I would definitely like to tell the Superman story. There's no doubt," Elba told the outlet. "Bloodsport versus Superman. It needs to happen." We learned in "The Suicide Squad" that Bloodsport is the only person to ever put Superman in the hospital, which he achieved with a kryptonite bullet.
Bloodsport, aka Robert DuBois, has no superhuman powers or abilities, so a match-up between him and Superman isn't going to be that exciting. What could be interesting here is the backstory and why Bloodsport would feel the need to try and take out one of the most honorable heroes on the planet. We've seen Batman (Ben Affleck) go after Clark Kent, as the latter was responsible for wiping out much of Metropolis and Wayne Tower, which resulted in who knows how many deaths. But what is Bloodsport's reasoning? We know from the comics that Lex Luthor hired him to take out Superman, but how that all came to be would be very interesting to watch play out on the big or small screen. The "why" is always the most interesting part of the story.