Idris Elba Is Working On A Mysterious New DC Project And He Has Our Attention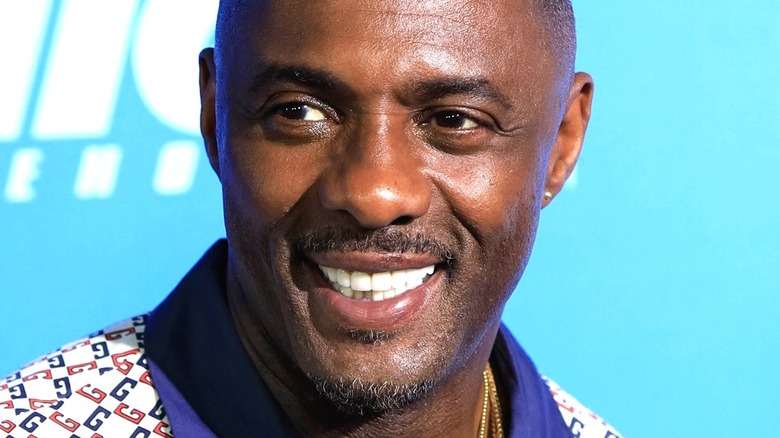 Kathy Hutchins/Shutterstock
Idris Elba is no stranger to the world of comic book films. The actor debuted as Heimdall in 2011's "Thor" and reprised the role in each subsequent Asgardian flick, and also appeared in "Avengers: Age of Ultron" and "Avengers: Infinity War." He made his DC film debut in 2010's "The Losers" and later in the more memorable "The Suicide Squad" from 2021, where he plays Bloodsport.
In the MCU, Elba's character is dead, but we can still see him thanks to the brief glimpse we got into Valhalla in "Thor: Love and Thunder." Over on the DC side of things, Bloodsport is still very much alive, with the door open for the character's return. Will we see Elba return as Bloodsport? After "The Suicide Squad" premiered, director James Gunn confirmed on Twitter that Bloodsport could return to the big or small screen but admitted nothing was in the works at the time. Well, that was a year ago, and based on new intel, Elba could be returning sooner rather than later.
Idris Elba is working on a secret DC project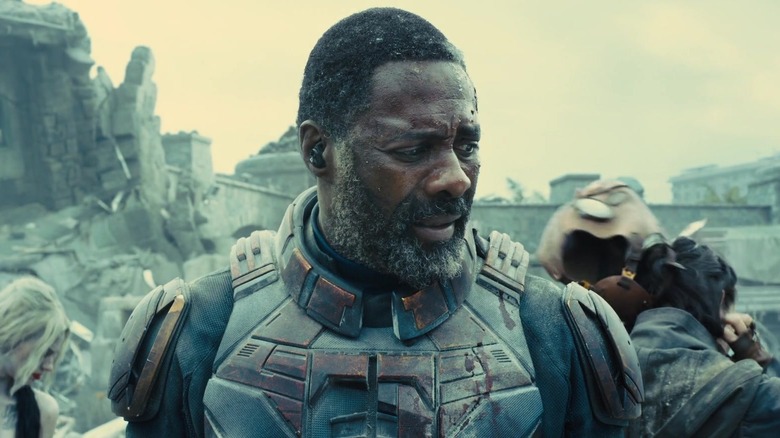 Warner Bros./DC Entertainment
While chatting with Fandango's Erik Davis about his new movie "Beast," Idris Elba revealed that he is currently working on a new DC project. Davis asked if we'd see Elba in a Marvel or DC project next, and the actor confirmed it was the latter. Not only that, but Davis suggested that this was something major. In the comments section of the tweet Davis shared, many speculated this meant Elba was returning as Bloodsport, but there is no confirmation at this time.
Most of the conversation surrounding a Bloodsport spinoff involved James Gunn, while Elba has stayed mostly silent on the topic. During press for "The Suicide Squad," Elba admitted to ET Canada that he loved playing the assassin because he's the only person ever to put Superman in the hospital. The actor also expressed to Digital Spy in the past that he has more freedom with Bloodsport over Heimdall, simply due to how much of a role the characters play in the overall story. There is much more freedom and exploration with Bloodsport as the anti-hero is a major character while Heimdall is a supporter. Here's hoping we get an update on Elba's secret new DC project, no matter who he might be playing.