The Sandman Showrunner Confirms A Wild Story Arc For Season 2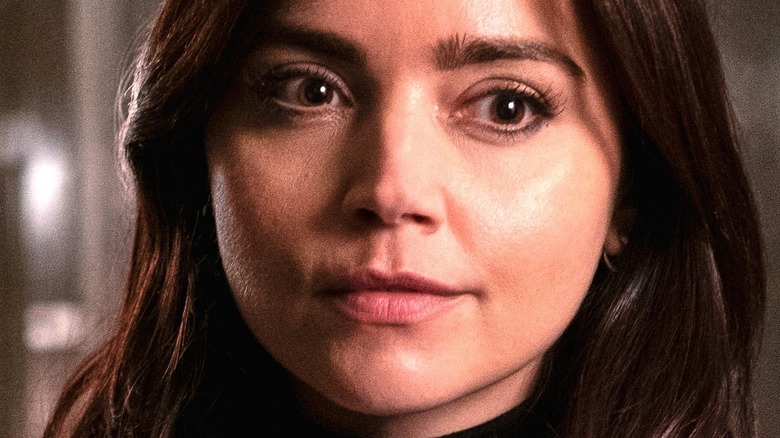 Netflix
It's taken over 30 years, but the world of "The Sandman" has finally made its way into live-action for the first time. After many failed attempts, Netflix and Warner Bros. have finally found a showrunner and a writing team that can faithfully adapt Neil Gaiman's cosmic tapestry to life in the best way possible. The new series from showrunner Allan Heinberg follows Dream/Morpheus (Tom Sturridge) as he tries to rebuild his realm — called the Dreaming — after being trapped for a century by Roderick Burgess (Charles Dance). But that's a little difficult when his items of power are scattered across different realms of reality.
The show has received plenty of praise, earning itself a solid 87% critic rating on Rotten Tomatoes. It's clearly impressing audiences, with We Have a Hulk's Nicola Austin writing, "With an incredible array of performances, expansive world-building and a real reverence for the source material, Netflix has somehow achieved the unthinkable and adapted the spellbinding 'The Sandman.'"
For the moment, it's not clear if Netflix is going to renew the series for a second season — although it has a very good chance since the writers have already started working on the scripts for Season 2. All this means is that if the streaming service takes another trip to the Dreaming, production will be able to start much sooner. But the showrunner recently confirmed the wild story arc for "The Sandman" Season 2, and it would be incredibly entertaining to see it come to life.
The Sandman Season 2 will use Season of Mists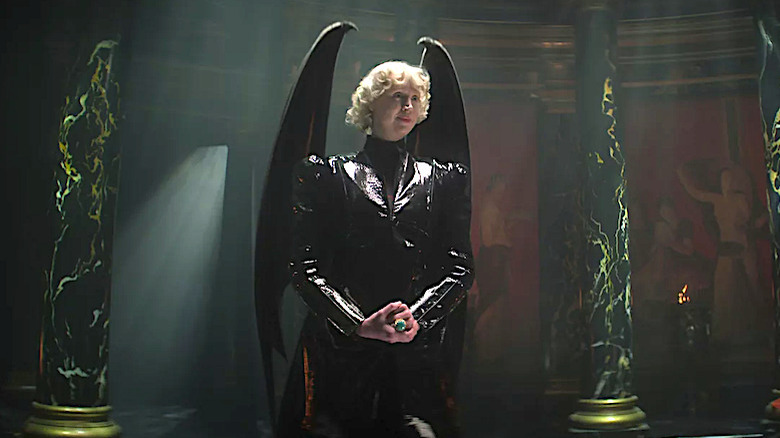 Netflix
In an extensive interview with Entertainment Weekly, showrunner Allan Heinberg opened up about plans for Season 2. He noted that they're already deep into development, saying, "We've had a writers' room for Season 2 and I'm working on the scripts now," before adding, "Season of Mists is something I'm really looking forward to." Interesting. As DC fans might already know, "Season of Mists" is the fourth collection of comics in "The Sandman" story (via Fandom) and sees Morpheus go to Hell for a second time to meet with Lucifer about his damned love, Nada — who's played by Deborah Oyelade in the first season.
Heinberg explained that Morpheus won't see Lucifer (Gwendoline Christie) until Season 2, Episode 2, saying, "The end of episode one, if we move forward, is Dream saying to Matthew, 'I'm going to Hell and I may not come back.' So then episode two begins with the rematch between Dream and Lucifer." It sounds like Christie's ruler of Hell will have a drastically different style next time around, as Heinberg added, "It's so juicy! I'm so looking forward to doing something entirely different with Gwendoline's look. I don't want to spoil the surprises for people who haven't read Season of Mists, but that's where Dream's trouble really begins."
Without revealing too much, Morpheus ends up taking on much more responsibility in "Season of Mists" — and even meets the Norse gods on his journey to hold reality together.  Heinberg clearly knows what he's doing with the source material, so hopefully Netflix gives "The Sandman" Season 2 the green light sooner rather than later.